Parents Tell What It Would Take to Get Their Kids Back into NYC Public Schools
COVID, school quality, academics, gifted-and-talented, admissions lottery, politics — families speak out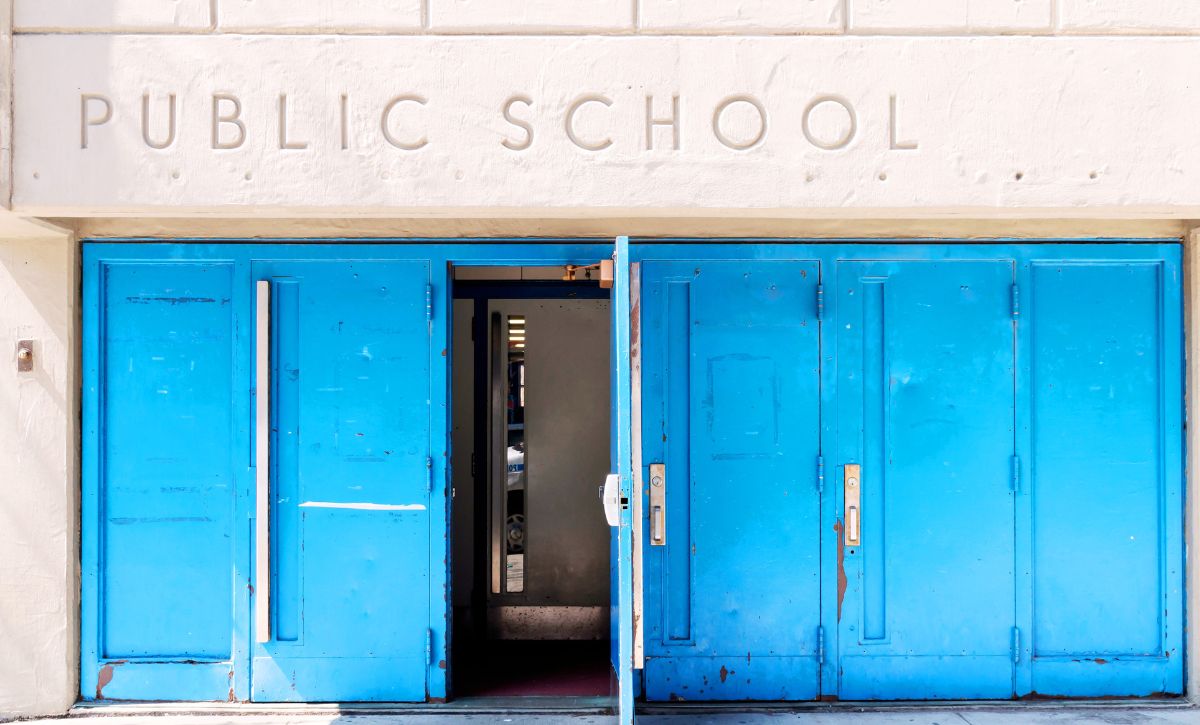 Support The 74's year-end campaign. Make a tax-exempt donation now.
A recent story in Chalkbeat New York reported that K-12 enrollment in city schools has dropped 9.5% since the pandemic began and officials are expecting 30,000 fewer students this fall than last. Three-quarters of schools lost students last year, with enrollment of Black and white kids dropping 7.5%, 5% for Asian American students and 4.5% for Latinos.
What drove those families out, and what would it take for those who are still in the city to come back to traditional public schools?
Here is what they told us:
MB: My kids aren't in public school because there is only one building in the district that is physically accessible. It's not a complicated cultural issue. It's just not prioritizing the infrastructure that would allow me to even enter the lottery for a school I would want for my kids.
MK: In order for me to begin to think about trusting my daughter in the schools, I need to see and hear discussions. Children who have lost family due to COVID are not acknowledged and services are not provided to help them deal with this trauma. Families such as mine are also worried about commuting on multiple trains and then having our daughter shuffling from her classroom to shared spaces throughout the school, with cases rising.
SF: The stakes associated with getting into a good neighborhood high school have gone way up, i.e., either Stuy [Stuyvesant, traditionally the city's most competitive high school] or a massively dangerous school. The alternative is private school or the 'burbs. The increased danger on subways, which could spill over to buses, only adds to this.
NP: In many top-rated schools the curriculum is subpar and inadequate, so parents are expected to supplement on their own or by hiring tutors. As a result, test scores are high and the school uses that to prove their curriculum is good. Parents leave because they don't want to continuously supplement and do the teacher's job instead of teachers. This is not a criticism of teachers, this is a criticism of the curriculum/system.
LL: We weren't happy before pandemic in winter of 2019, due to the Teachers College program [literary instruction that de-emphasizes explicit teaching of phonemic awareness] and lack of phonics instruction in kindergarten. In addition to lack of workbooks, homework or even tests like a traditional school experience. We finally were able to move to a school using a structured curriculum in September 2021. Our child is happier, more confident in reading and writing.
AK: I would love to send my child to public school if I could feel confident they would teach to her more advanced level. I don't think they will, and I am worried she will be bored and not challenged. So maybe I would come back if there were smaller class sizes and if they will allow her to work with more advanced (older) children.
SV: For me the uncertainty of gifted-and-talented (i.e., not having enough seats for everyone, not knowing what the next mayor would do, the political hot potato of "accelerated" education) are what are making us skeptical of public schools. … No commitment to excellence in teaching for all kids is what makes us not trustful.
YH: One thing I am still not sure about sending my kid to public school gifted-and-talented is the lottery in the selection process. The incentive of a g&t program is kids in the similar IQ range can progress in a fast pace and stay engaged. Lottery or teacher recommendation is less scientific compared to tests.
NS: We are pulling our K and 2nd grader from our wonderful, small Brooklyn public so as to avoid the middle school lottery. Making admissions a pure lottery is driving tons of families out of public, and we realized we needed to jump now if we are going to get the placement we want (since few privates have significant middle school intake). Brooklyn privates have become extremely competitive due to increased demand and limited supply. I know many families seeing the chaos ahead of them and slipping out quietly before sixth grade so they can attend one they consider desirable. What would convince us to come back? Changes to admissions that respect differentiation and allow for families to choose their school. District 15 threw this out in the name of "diversity" but literally no one (rich/poor) wants to commute across the district to a school they don't love. Further, special programs like dual language and G&T need to continue beyond elementary to keep families who stayed public.
MW: Since we are fully responsible for the full tuition for private school even if we decide to drop off, and this year private schools seem to be very generous on financial aid, plus the kindergarten gifted-and-talented will be a lottery, we feel it is not worth it to try pure luck in midsummer.
HB: We left due to not being zoned for a good middle school and having to rely on a (faulty) lottery system for placement. Not sure I would come back, unless my daughter gets into a specialized high school.
AR: Honestly, I don't think there's any way the city could get me back in the system, nor do I think that is their job. As citizens, we must make sure that there is good public school funding (which NYC does have). Is the city spending that money well? I don't see evidence of it.
CT: At this point, nothing will get me to return to the NYC public school system. It is a system that centers around current politics of the day instead of curriculum, pedagogy and child development. My children are not tools of the political powers that be, and I will not have their minds cultivated to engage in robotic thinking or political propaganda. Their current private school education focuses on love, understanding, respect for all, and gives equal importance to reading, writing, math, science, technology, history, athletics and the arts. If you contrast this with public schools who are focused solely on social-emotional health and other political endeavors alone, the choice is an easy one for our family. If public schools do turn it around, my kids will be in high school or beyond by then.
Support The 74's year-end campaign. Make a tax-exempt donation now.