Parents Rate Math Crucial to Kids' Success — But Say It Needs an Update
A poll commissioned by the Bill & Melinda Gates Foundation finds public open to more "relevant," "useful" math that reflects students' lives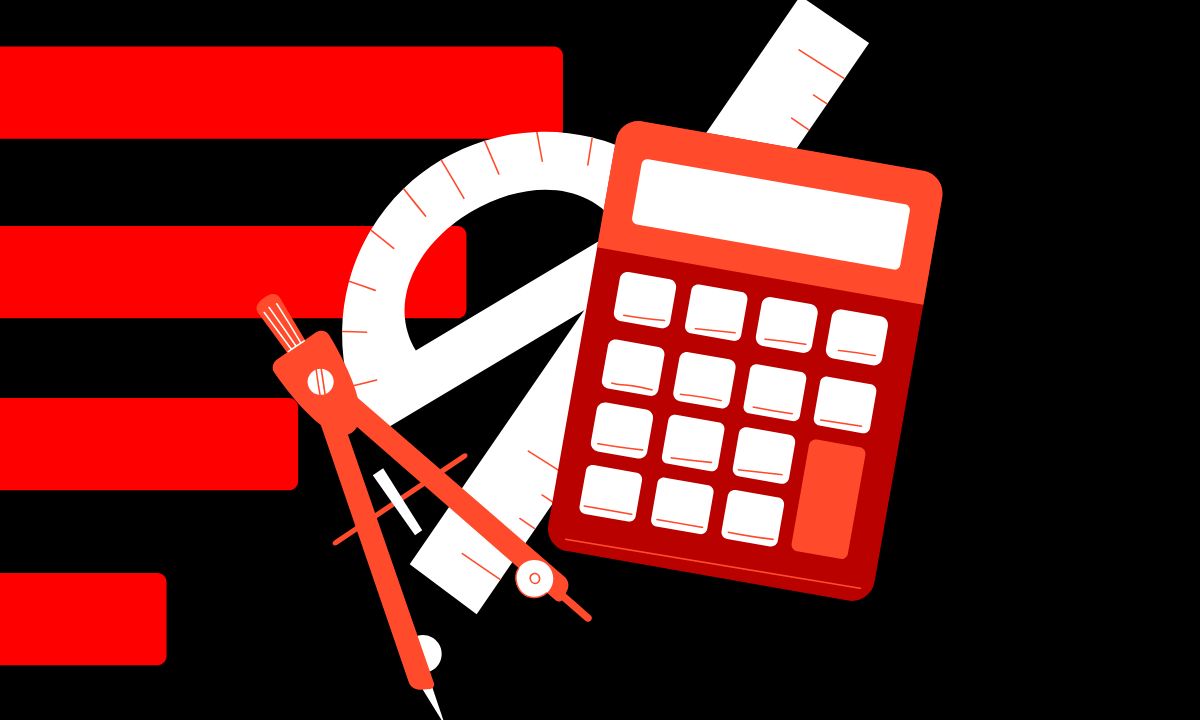 Support The 74's year-end campaign. Make a tax-exempt donation now.
Math is seen as perhaps the most critical subject that children study and a key to their future life success, according to a newly released poll of American adults. But educators need to make their instruction more engaging and connected to students' own lives, respondents said.
The survey, conducted by the research and public relations firm Global Strategy Group, was commissioned by the Bill & Melinda Gates Foundation. Many of its themes — including the necessity of math skills in both promising career paths and the demands of everyday life — have been sounded by the Foundation over the past six months, after its leaders announced a major refocusing of resources toward post-pandemic math recovery last fall. Standardized tests like the National Assessment of Educational Progress have shown steep declines in math achievement during the COVID era.
Angela Kuefler, a partner at Global Strategy Group, said on a call with reporters that existing methods of teaching math were regarded as "unengaging, outdated, not connected to the real-world experiences that kids are having or will have."
"Parents especially…don't feel like their kids are getting fully adequate preparation for what they will need to succeed later in life," Kuefler said.
Asked to choose among a list of academic subjects, 60 percent of the survey sample (over 730 teachers and 800 parents) named math as either "extremely important" or "very important," more than for any other discipline. Ninety-three percent of parents (and 94 percent of teachers) also agreed that "when students succeed in math, they are more likely to succeed later in life."
But math was also the most frequently named subject that needed "updating and improvement" in how it is taught, according to respondents; 56 percent listed math, far more than career and technical education (41 percent), social studies and history (36 percent), English (35 percent), science (31 percent) and the arts (14 percent).
In the main, complaints about math education related to its applicability to the world that students live in. While over 60 percent of the survey's participants said that math should be relevant to the real world, just 21 percent said that it currently is. The subject was similarly described as less useful and engaging than it ideally would be, while sizable minorities of parents and teachers described our current approach to math as complicated, boring, useless and irrelevant.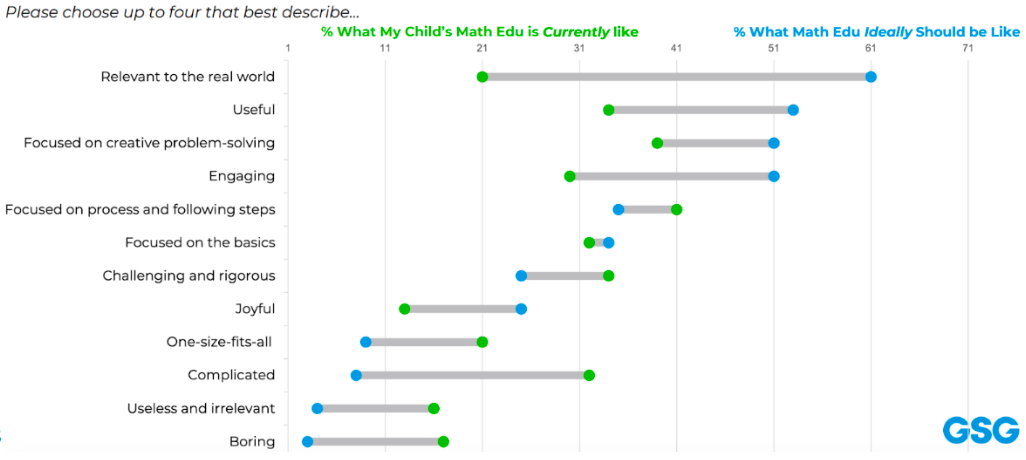 Some of those sentiments were echoed in accompanying focus groups that Global Strategy conducted with parents of varying racial and socioeconomic backgrounds. Participants cited by the Foundation described their children's math coursework as "a chore, instead of a challenge," noting that compelling instruction "does not reach all students."
The influential philanthropy has already embraced the task of overhauling math education, awarding large grants to organizations like the Young People's Project and the Black Teacher Collaborative that aim to make math more culturally relevant to disadvantaged and minority students. Some of those efforts have also come under criticism from some conservatives, who have claimed that the project could weaken math standards and harm student outcomes.
But Bob Hughes, the Foundation's director of K–12 education, cited the "abysmal" data on student learning loss as evidence that more dramatic interventions were necessary.
"Parents, teachers, and the general public see a disconnect between the math education they believe our young people need to thrive and the one that students are actually experiencing in too many classrooms," Hughes said. "Parents and educators point to a solution: Making math education more relevant for students and more connected to the real world."
Support The 74's year-end campaign. Make a tax-exempt donation now.