Federal Parents' Bill of Rights: Dueling Proposals in Congress Set to Escalate Partisan Showdown Over Schools, Pandemic Response
Led by Rep. Suzanne Bonamici, the resolution is expected to emphasize "inclusive" schools and access to high-quality education.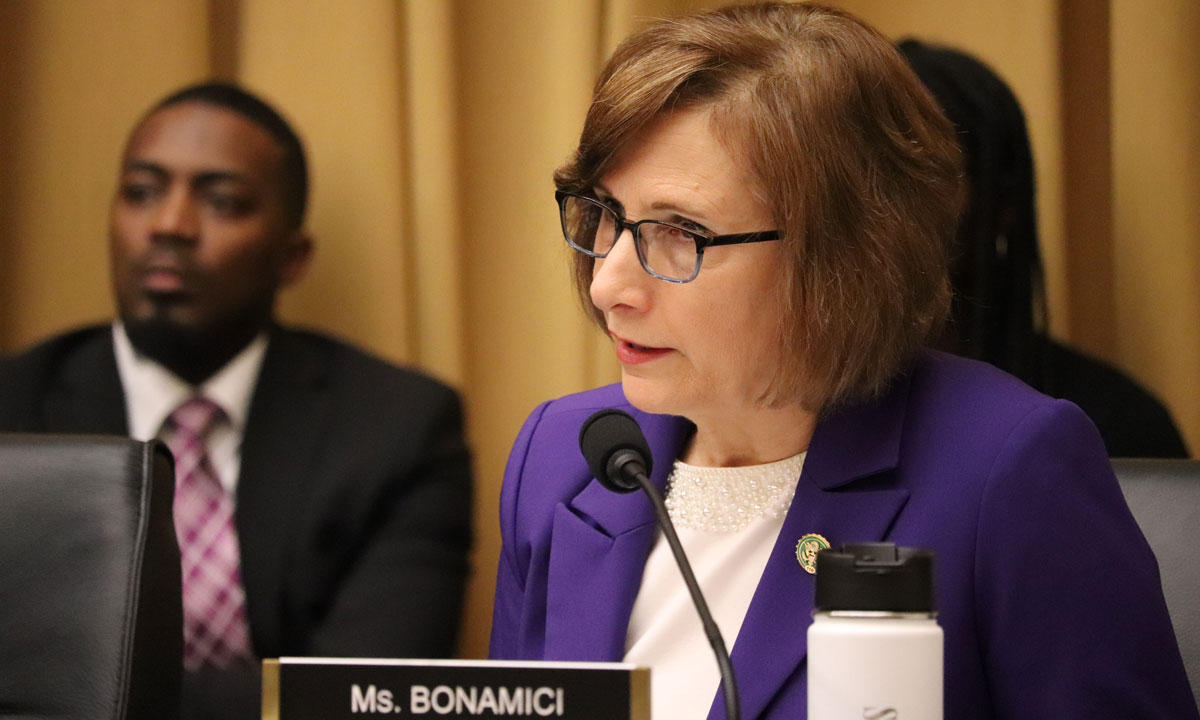 Get stories like these delivered straight to your inbox. Sign up for The 74 Newsletter
Updated
In response to the Republicans' controversial parental rights bill, House Democrats plan to introduce alternative legislation Friday that will call for "inclusive" schools and oppose efforts to censor curriculum.
Led by Oregon Rep. Suzanne Bonamici, the resolution follows Wednesday's marathon education committee session, which stretched 16 hours into Thursday morning and further clarified the partisan split over parents' role in their children's education.
While the GOP's approach emphasizes accommodating parents' requests for information, the Democrats' version focuses on ensuring schools provide a high-quality education and don't discriminate against students.
Republicans say their Parents Bill of Rights, which passed 25 to 17 and now moves to the full House, would increase transparency into curriculum, school funding and safety efforts. But Bonamici said during the committee meeting that it has "discriminatory undertones," because parents could use it to remove materials about topics they oppose, and would "pit parents and families against their kids' teachers and schools."
For a month, her staff has worked with the National PTA, the National Parents Union, an advocacy group, and others on the Democratic "Bill of Rights for Students and Parents." The resolution says "students benefit from opportunities to learn in diverse, well-funded … schools alongside peers who have had different life experiences" and calls for schools to use materials that are "historically accurate" and "reflect the powerful diversity of the nation."
The passionate debate this week, which at times turned argumentative, was likely a preview of what's to come in the full House. Democrats characterized the bill as an effort to weaken public education and micromanage how schools operate. Republicans, however, said schools have silenced parents, excluded them from discussions of their children's gender identity and prioritized teachers unions' demands during the pandemic.
"This bill is about one simple and fundamental principle — parents should always have a seat at the table," said Louisiana Rep. Julia Letlow, lead author of the Republicans' bill. "Rather than opening the doors to welcome parents as partners, [schools] would rather slam them shut and have government bureaucrats make all the decisions."
Along those lines, the House Judiciary Committee is investigating a past incident that contributed to why the GOP thinks such legislation is needed. On Monday, committee Chair Jim Jordan of Ohio subpoenaed former leaders of the National School Boards Association to revisit the controversy surrounding a September 2021 letter asking for federal law enforcement's help in addressing threats of violence against school officials.
Republicans argue the letter prompted Attorney General Merrick Garland to enlist the FBI in assessing whether some parents — angry about school closures, masking and curriculum issues — posed a threat. The association later apologized.
Democrats said school districts were never trying to stifle parents' legitimate concerns. They argued Wednesday that the Republicans' Parents Bill of Rights is unnecessary because states and districts already have policies in place that allow for and welcome parent input.
Rep. Jamaal Bowman, a former Bronx, New York, teacher and principal, described past situations when parents were uncomfortable with books taught in a course. He met with them and they opted to remove their children from those lessons.
"Us sitting here, having this conversation is a waste of taxpayer time and money," he said. "We are dealing with an issue that is already on the books."
Other Democrats asked the majority how such a law would be enforced and whether it would lead to withholding funds from schools if there's a violation.
Debate over curriculum
Members of both parties introduced a wide array of amendments that would significantly expand the bill — topics ranging from cyberbullying and teacher pay to third-grade reading and charging parents fees for copies of curriculum. Two of the 30 amendments Democrats proposed were accepted, one that supports all students having internet access and another prohibiting the federal government from getting involved in curriculum and school administration issues. All 15 of the Republicans' amendments passed.
An amendment from New York Republican Brandon Williams, which says it's important for schools to teach students about the Holocaust, was among those approved. But Republicans rejected amendments from Democrats that would prevent schools from excluding Black, Latino, LGBTQ and Asian American/Pacific Islander history, saying that the federal government has no place in curriculum. Democrats called it a double standard.
"It is highly hypocritical that the argument can be made for the history that affects you and your family yet the history that affects me and my family is unwanted, unaccepted and oftentimes offensive on this committee," said Rep. Jahana Hayes of Connecticut, a one-time National Teacher of the Year. "If we are in fact saying that the federal government has no place in dictating curriculum, either we teach it all or we don't teach anything."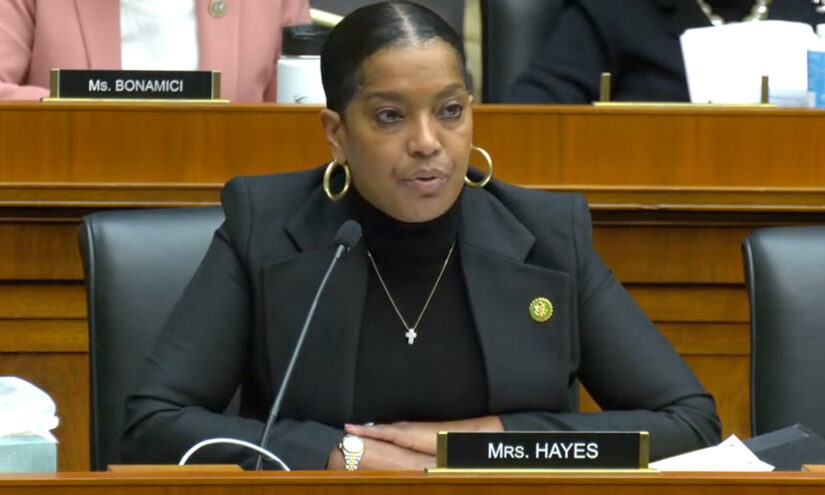 Democrats opposed other amendments that they said target transgender students, including one from Rep. Bob Good of Virgina that would require schools to notify parents if their student's gender identity is inconsistent with their sex assigned at birth.
"We have legislators who want to make trans kids a problem in this country," said Rep, Primala Jayapal of Washington, who has a trans daughter. "Stop doing this to our kids."
During the same meeting, the committee passed a bill that would prohibit students identified male at birth from competing in girls sports.
'More bureaucratic requirements'
Despite the committee devoting so much time to parental rights, some experts note that there's no legal basis for the Republicans' law in the first place because education is a state matter and is not mentioned in the U.S. Constitution.
"This is not constitutional and would mainly create more bureaucratic requirements, not truly empower parents," said Neal McCluskey, director of the Center for Educational Freedom at the Cato Institute, a libertarian think tank.
Keri Rodrigues, president of the National Parents Union, who worked with Bonamici on the resolution, said parents could use such a bill to tie educators' hands by suing in federal court.
"It's going to make it incredibly messy for anything to happen in classrooms at all, because literally everything will be challenged," she said.
At the same time, she said Bonamici's resolution would better define a high-quality education and offer a legal recourse for parents when states don't adequately fund schools.
"The only way we have ever started down the path toward equity in education in large-scale, meaningful ways has been when parents have been able to sue for justice in federal court," she said, naming desegregation cases Brown v. Board of Education and Swann v. Charlotte-Mecklenburg Board of Education as examples. "We need to strengthen our federal laws to continue down that path."
McCluskey said Republicans could more productively spend their time focusing on school choice, adding that states have made "great strides" in passing education savings accounts. Other parent advocates would like to see the federal government guarantee students a high-quality education, but argue the debate over parents' rights misses the mark.
"Both parties have swung and missed on post-pandemic parent empowerment," said Ben Austin, founder of Education Civil Rights Now, which has been working in states to pass laws requiring students to receive a high-quality education. "Transparency is necessary, but it's far from sufficient. Just because [parents] can see a budget doesn't mean [they] can do anything about it."
Get stories like these delivered straight to your inbox. Sign up for The 74 Newsletter