Opinion: What Can the Next President Learn from Trump University?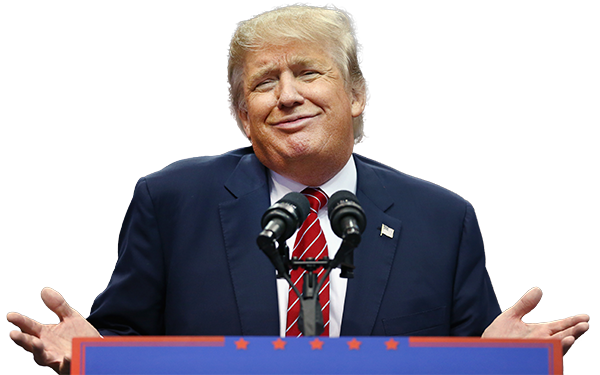 For higher education experts, it wasn't hard to see Trump University was a sham back when it opened its proverbial doors in 2005.
Donald Trump's for-profit "University" carried no accreditation, conferred no degrees, and yet made the promise to students: Just copy exactly what I've done and get rich!
For up to $35,000
, students were promised access to seminars, books, and a
"power team"
of real estate experts, lawyers, brokers, and lenders for mentorship. But
what students got instead
was information they could have gathered on Zillow, books they could have borrowed from the library, and advice from unattached mentors with questionable levels of knowledge.
By 2010, New York State education officials demanded the school to stop calling itself a "University." (It is now called "The Trump Entrepreneur Initiative.")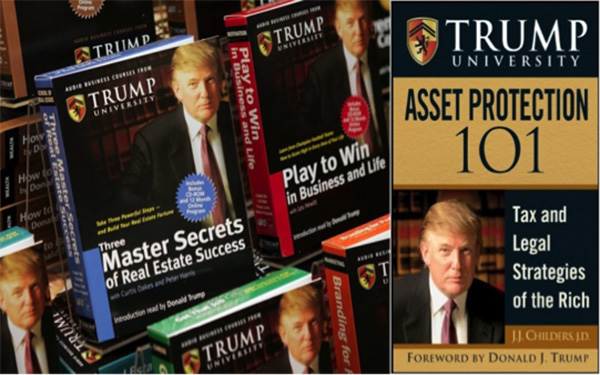 By 2013, the New York Attorney General's office
filed a $40 million lawsuit
against the "scam" on behalf of 5,000 allegedly defrauded students. At least three lawsuits (including two class-action suits) are still pending.
The same sort of scam was also eventually recognized among some giant for-profit colleges that
were accredited and degree-granting. After years of students getting stuck with federal student loan debt and no – or useless – degrees, heightened federal and state scrutiny led to plummeting revenues and student enrollment. Massive companies like the
University of Phoenix
, the Education Management Corporation, and Kaplan Inc. have now undergone new ownership; Corinthian Colleges has shut its doors; and various campuses of the Art Institute, Sanford Brown, and DeVry companies
have closed
. Meanwhile, thousands of student loan borrowers are now seeking to get their loans discharged.
But here's the real story; it's not just these flagrant cases of alleged fraud — one-off "scams" and for-profit colleges — that rip off students and families. There are also traditional non-profit and public colleges that get billions in taxpayer subsidies, which dramatically underperform and leave students with debt they cannot repay. In fact, there are scores of college dropout factories and diploma mills.
As with Trump University and other for-profit colleges, we should be holding all colleges accountable for bare minimum levels of performance.
Consider that there are about 50 non-profit four-year colleges – public and private – that have college dropout rates in excess of 80 percent. There are another 40 non-profit institutions where over two-thirds of all students cannot repay as little as one dollar in principal on their student loans.
Take Southern Wesleyan University, for example. It's a small private non-profit college in Central, South Carolina – the next state to vote in the Republican presidential primary. The overall graduation rate within six years of initial enrollment for all students at Southern Wesleyan aren't great, but at least they are not at the abysmally low levels of for-profits: 43.5 percent of full-time freshmen stay and complete their bachelor's degree, according to 2013 university data submitted to the U.S. Department of Education. But what is abysmal – and akin to the pain inflicted by for-profits – is that only one in six black students at Southern Wesleyan graduate within six years of initial enrollment.
The University of South Carolina at Beaufort is similar. Except this time, it's a public university in South Carolina that only graduates 16 percent of their black students within six years of initial enrollment.
Or consider this quartet of private, non-profit historically black college and universities in South Carolina where no student has a greater chance than one in three to repay a single dollar of their student loans. These schools, and more importantly their students, need help one way or the other.
---
---
Let's be clear, we have poor-performing colleges not just in South Carolina and not just among HBCUs. In Nevada, another early primary state, you'll find Nevada State College where only 14 percent of all students graduate within six years of initial enrollment. In fact, underperforming colleges can be found across broad swaths of our country, from Northeastern states like New York, Maine, and Massachusetts, to the Midwest states like Illinois, Michigan, and Ohio, to Western states like California, New Mexico, and Washington and to the South like Arkansas, Georgia, and Texas.
Will the new President – regardless of Party – prioritize these schools for improvement and taxpayer accountability? Will he or she ensure that the
newly created "enforcement unit"
within the U.S. Department of Education will investigate these colleges? Or will we see the concept of fraud in higher education broadened?
Our country – our students and our taxpayers– cannot afford any more "initiatives" like Trump University or "colleges" like Corinthian's schools. We need to learn from the lessons of Trump University and recognize that shams and frauds don't just exist in unaccredited or for-profit endeavors, but also in the very fabric of our traditional higher education system.
Time has come to wise up to the scam. The next President must do more to help and eventually hold all colleges accountable for equitable, quality service.
Support The 74's year-end campaign. Make a tax-exempt donation now.