Opinion: Open Educational Resources Bring Huge Cost Savings. Here Are 4 More Ways They Benefit Students and Teachers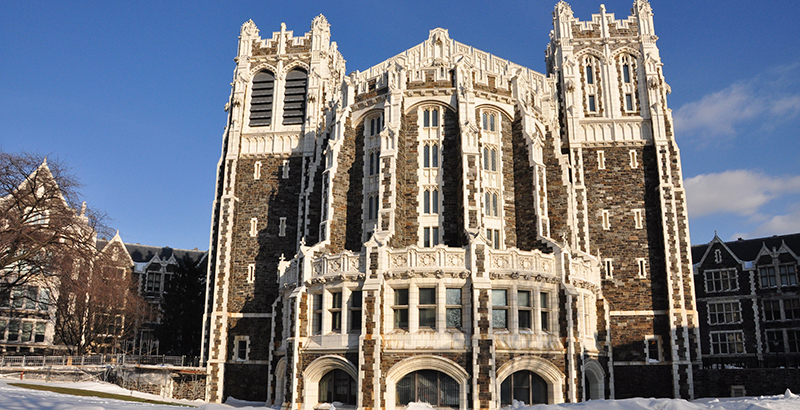 A year ago, I was thrilled when New York Gov. Andrew Cuomo announced an $8 million investment in open educational resources — freely available, high-quality materials that can be downloaded, edited, and shared. As an open education librarian at the City University of New York, I had been working to help faculty integrate OER into their courses to better support their students, and I knew that Cuomo's investment would help us reach a tipping point in enabling more students and faculty to benefit from these resources.
I was immediately excited that CUNY's 500,000 students — many of whom can't afford to spend an average of $1,250 per year on expensive textbooks and other supplies — would be saving money. So my colleagues and I spent the past year working together to bring OER to scale throughout our public higher education institutions. And we're thrilled by our expectation that by next fall, CUNY students will have saved $8.1 million thanks to OER.
But the impacts at CUNY have gone far beyond economics: These open resources are revolutionizing teaching and learning at our institution. Here are four powerful effects that aren't just about cost savings.
1. Faculty are reinvigorated about teaching. As faculty redesign their courses to use open educational resources to achieve their objectives for student learning, they're realizing possibilities for improving their pedagogy, including involving students in the creation of learning materials. For example, one faculty member using an open textbook in his experimental psychology course is asking his students to apply their learning by making contributions to the text. The students aren't just passive consumers of what they read; they're actively creating new knowledge.
2. All students, regardless of their circumstances, have access to their learning materials from day one. Students used to tell us that they would often wait until several weeks into a course to purchase a textbook, or wouldn't purchase it at all, because they didn't have the funds on hand. Now, when we ask students about their OER experience, they say they feel more prepared to learn because they have free and immediate access to the course materials on the first day of the semester — and even after the semester ends. We know that when students feel prepared and engaged, they're more likely to stay in a course and succeed in it. In this way, open educational resources are promoting more equitable education for all students.
3. There's evidence that student outcomes are improving. In one math course using OER at CUNY, students scored 10 points higher on the final exam than and were three times as likely to pass the course as students using traditional textbooks. We're excited about these early results, and as more faculty and students use open resources across all 21 CUNY campuses, we're collecting more data to determine the impact of these resources on student outcomes.
4. OER is all about collaboration — within and across states. Making the shift to open resources doesn't happen overnight. That's why CUNY is collaborating with the State University of New York to launch Open-NYS. Together, we're creating a community of practice around the discovery, use, and creation of OER in New York through workshops, webinars, and other supports for those getting started with open resources. We're also excited for more states to join us. We're working with officials in Maryland to share best practices and address common challenges, and we're learning from the work of pioneering states like California, which has had OER initiatives in place for several years.
New York's state's investment in OER has enabled CUNY and SUNY to do so much to support our faculty and students. But one of the most powerful lessons we've learned is that money isn't everything — just as meaningful as the cost savings of open resources are the positive impacts on pedagogy, equity, collaboration, and student achievement. One year into our work, we're excited to sustain these benefits and continue to empower more faculty and students, in New York and around the country, to feel their impact.
Ann Fiddler is open education librarian at the City University of New York.
Support The 74's year-end campaign. Make a tax-exempt donation now.