10 Years After International Accord, 5 Ways Education Will Become More Open in the Next Decade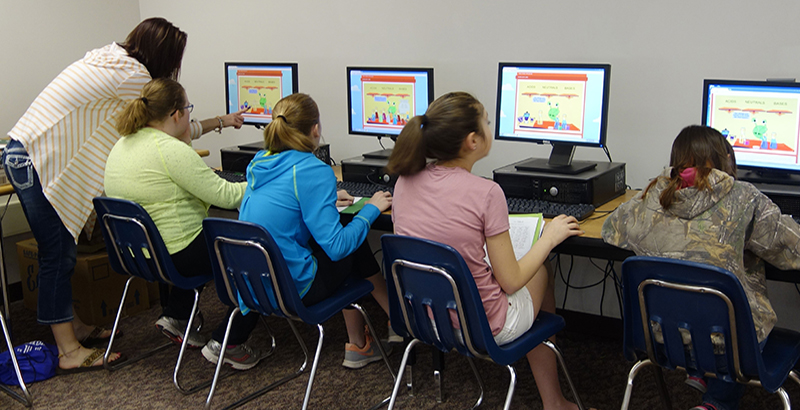 A lot has changed since 2008. That was the year when Apple launched the App Store and WALL-E wowed audiences. It was also the year when open educational resources truly began to gain ground, thanks to the Cape Town Open Education Declaration, released January 22 of that year.
Ten years later, open educational resources have come a long way. OER — open-resource technology and teaching materials that are freely available to download, edit, and share — are increasingly being used in K-12 classrooms and college courses around the world. Educators are embracing the flexibility and customizability of OER, and they're tailoring high-quality open resources to their students' individual needs. Students are benefiting from not only reduced costs of instructional materials, but also more imaginative, collaborative, and engaging educational experiences that OER enable.
We know how much can happen in 10 years, so it's not far-fetched to wonder: What will education look like in 2028? Will it be more accessible, personalized, dynamic, responsive to the needs of educators and students? In other words, will it be more open?
These reflections have prompted the global OER community to celebrate the 10th anniversary of the Cape Town Declaration by offering several ways that education can become more open over the next decade. Here are five of the top ideas:
1 Move beyond the textbook
Some of the most popular OER bear a strong resemblance to textbooks — which isn't surprising, given the long-held predominance of textbooks as core instructional materials. But learning happens in myriad ways, and OER can support all of them by integrating high-quality openly licensed text, images, multimedia, and interactive elements. For example, in some European schools, textbooks are seen as supplementary to rich multimedia resources, rather than the other way around.
2 Empower the next generation
Shifting the culture of our educational institutions toward openness needs to start with the next generation: students and early-career educators. If students and new educators learn in an open educational environment and with OER, they'll be equipped to use, contribute to, and advocate for open education in the future. Students are already driving the shift toward OER — look no further than the #textbookbroke campaign on Twitter.
3 Harness the power of open in teaching and learning practices
An open educational environment empowers educators to escape the confines of static textbooks and try more dynamic resources and practices that can increase student engagement and learning. For example, a group of science professors assigned students the task of editing Wikipedia entries so they could create, not just consume, knowledge.
4 Think outside schools and institutions
Institutions and districts are increasingly adopting OER; at the same time, the majority of the world's population visits YouTube — not only formal institutions — to learn. From microcredentials to LinkedIn reputations, we also acquire knowledge and demonstrate our skills in different ways than we did 10 years ago, and there is a role for open education in these new approaches.
5 Explore the intersection of open content, data, and learning analytics
The rise of learning analytics and data offers opportunities for educators to more deeply understand each student's progress and what he or she needs to succeed. OER already are a tool that educators use to tailor instruction to these needs; the next step is for OER to complete the feedback loop by providing educators with insights on how students are learning with this resource. This is one of the prime open education frontiers that should be explored in the coming years.
Although it's impossible to predict the future of education with certainty, OER's growth shows no signs of slowing down over the next 10 years. As education trends toward openness, free access, and collaboration, the possibilities are limitless. OER expand and transform how educators teach and how students learn around the globe.
Melissa Hagemann is a senior program officer with the Open Society Foundations' Information Program, where she leads the Access to Knowledge portfolio.
Support The 74's year-end campaign. Make a tax-exempt donation now.