Often Unseen, Bus Drivers Can Help Schools Find And Support Homeless Students
Transportation staff can recognize the "red flags" of possible homelessness when a student's pickup and dropoff locations change, advocates say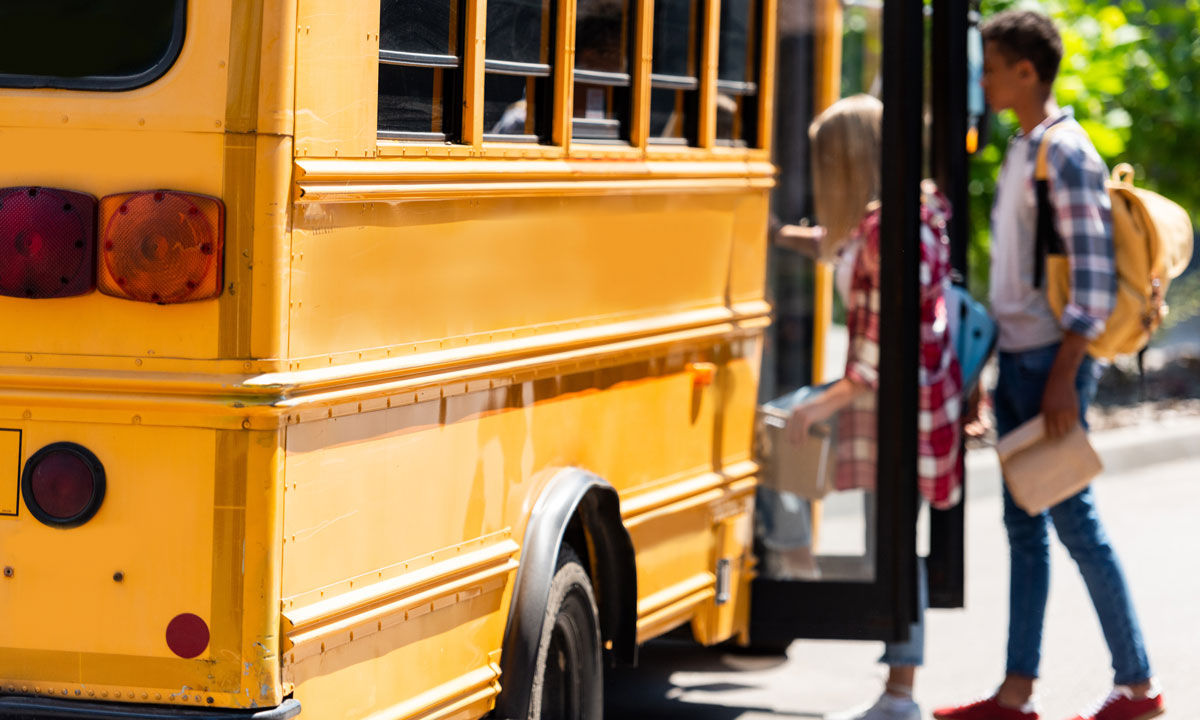 Support The 74's year-end campaign. Make a tax-exempt donation now.
Gregory Pierce was driving his bus route in Sheffield, Vermont one January morning when a student got on and told him her classmate had moved in down the road with her grandmother after the family's home burned down.
Concerned, Pierce took down the classmate's name and passed it on to the Kingdom East School District's homeless liaison, Lori Robinson, who said the family "absolutely" qualified for services like transportation help and nutritional assistance.
It's a scenario Superintendent Jennifer Botzojorns has seen play out repeatedly. Her bus drivers, many of whom have been in their roles for over a decade, frequently function as the eyes and ears of the rural district, helping schools support students who may otherwise slip through the cracks.
"They really know their routes and they know the kids, so they can see if suddenly kids [are missing] a winter coat when they had one in the past … or there's no car in the driveway," Botzojorns said. "It's this hidden relationship that's really important."
As the only adults in the school system who actually see students' homes each day, bus drivers have a unique vantage point on housing instabilities, advocates and practitioners say.
For Pierce, who's shared several tips with Robinson, helping students begins with getting to know them.
"Now you're part of our family," he tells students when they start riding his bus, part of a specialty transportation service the district contracts with to transport students experiencing homelessness.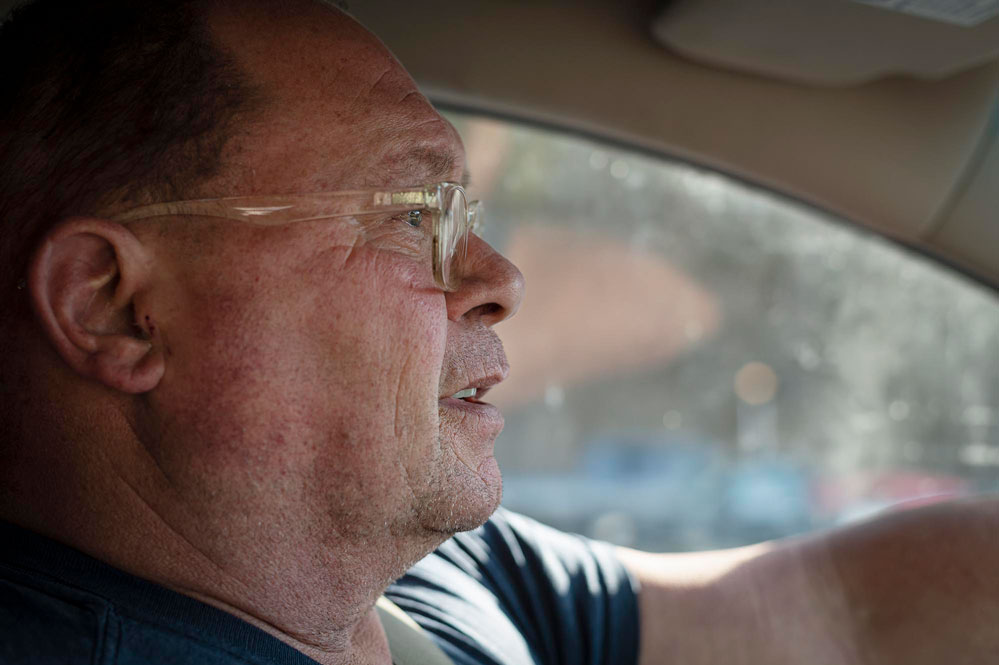 He and his wife purchase gifts for students on their birthdays. Before the holiday, they bought grocery cards and 12-pound hams for each family, he said. Over time, many of the young people have come to lean on him, which he attributes to being a caring adult who is less of an "authority figure" than their teachers.
The students Pierce drives are already dealing with homelessness, but they are also the ones who are most likely to know other students facing the same hardship.
"The students tell us a lot," Pierce said. "If you want to know who's homeless and who's not, you need to talk to the students, you've got to get a good rapport with them."
U.S. schools identified over a million students — 2.2% of all learners — as homeless in 2020-21, the most recent school year for which data are available, according to a 2022 report. But even those figures undercount the issue as thousands of districts reported zero homelessness, a telltale sign they are failing to identify youth in need of help.
Students experiencing homelessness have lower overall attendance, standardized test scores and high school graduation rates than any other peer group. The limited data that exist suggest roughly the same share of youth in rural areas like Vermont experience homelessness as in urban areas, but with far less of a social support system.
Vermont has the second-highest per capita rate of homelessness in the nation, lower only than California's, according to a December 2022 report from the U.S. Department of Housing and Urban Development. At the same time, the Green Mountain state provides temporary shelter to a higher share of its residents without homes than any other state, with 98% safely indoors on a point-in-time count from last year.
"We've got a brutal [housing] affordability crisis in Vermont right now," U.S. Sen. Peter Welch told The 74 in an email. The legislator said he is proud of his state's efforts to shelter homeless families, but hopes school staff can also be part of longer-term solutions.
Once the Kingdom East school district knows a student is experiencing homelessness, its transportation staff continues to play a key role in supporting the child. If they're living at a shelter or motel, the busing director alters the routes so that the student is the first pickup and last dropoff to avoid outing them as homeless to their peers. At the end of the day, district guidance counselors hand off backpacks full of clothes and food to bus drivers who discreetly give them to children in need when they step off.
"They're backpacks and people don't think anything of it," transportation manager Darlene Jewell said.
Kara Lufkin, the homeless liaison for the St. Johnsbury school system, which neighbors Kingdom East, uses MV Learning, a Michigan-based company that trains school staff on how to spot the signs of homelessness. The company provided training videos to her district's transportation fleet.
"It's really just an awareness of what are some things to look for … that could potentially mean a student was homeless," she said.

Federal law requires all school staff who serve homeless youth to be trained in the possible signs of homelessness. The policy does not explicitly name bus drivers, or any other role, "but since bus drivers would serve students experiencing homelessness, we'd expect those drivers to be included in the professional development sessions," said Jan Moore, director of technical assistance at the National Center for Homeless Education.
However, oversight is lax and many transportation staff never receive the training — meaning their schools miss a key opportunity to support their most vulnerable students.
"There are disparities across the board in how, if or when training is occurring," said Karen Roy, an advisor for MV Learning. "We want to make sure everybody is trained in recognizing what some of those red flags might be so that kids are identified. Because if we don't identify them, we can't begin to serve them."
Roy said the drivers who do receive training come out of her sessions often connecting the dots retrospectively on past interactions they've had with students. One bus driver in a rural district in northern Michigan, for example, saw two children leave for school directly from a barn in the morning, she said.
"He didn't really think about it until he had the training. And then he said, 'Hey, these kids are likely homeless, they're not living in a safe place.' So he referred them to the liaison."
Schools are required under the law to make sure students experiencing homelessness have "equal access" to education — which often means providing them with food, clothing, transportation and more.
Lexi Higgins runs a program called Busing on the Lookout that trains bus drivers on how to recognize and report human trafficking, an issue she said is "incredibly linked" to homelessness because most youth victims of trafficking are housing insecure when they're recruited. Her company has trained drivers from over 2,000 districts.
"[Bus drivers] are sometimes forgotten when we're talking about education professionals because they're not on the school campus," Higgins said. "But they really are playing an incredibly important role … and have some unique skills based on their job to be able to flag threats to the safety of the students that they're seeing every day."
Pierce, the East Kingdom driver, suspects such training sessions will prove to be a fruitful strategy.
"The drivers are the centerpoint for a lot of this," he said. "I'll bet we'll find a lot more people who need help."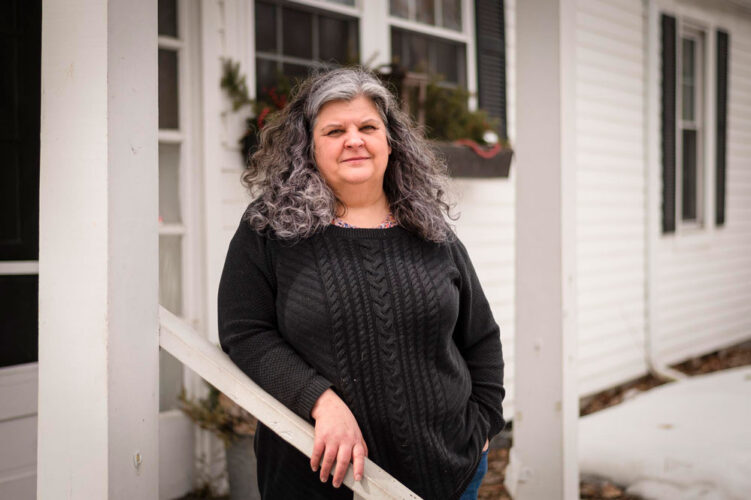 Lufkin and Robinson, the homeless liaisons from the neighboring Vermont districts, recently tag-teamed to help a student after a bus driver sounded the alarm. Robinson had lost touch with a family on her caseload, but learned through transportation staff that the student was getting on and off the bus at different locations each day. When she got back in contact, she found out they were fleeing a domestic abuse situation. When the family found an apartment a town over, she connected them to Lufkin.
The bus driver's tip, Robinson said, "was the first hint that I had that anything was wrong."
Support The 74's year-end campaign. Make a tax-exempt donation now.