I Lived In a Shelter As a Child. Schools Must Better Understand Homeless Youth
For students lacking housing, schools are often more than a place of learning — but also a place of security, nutrition and support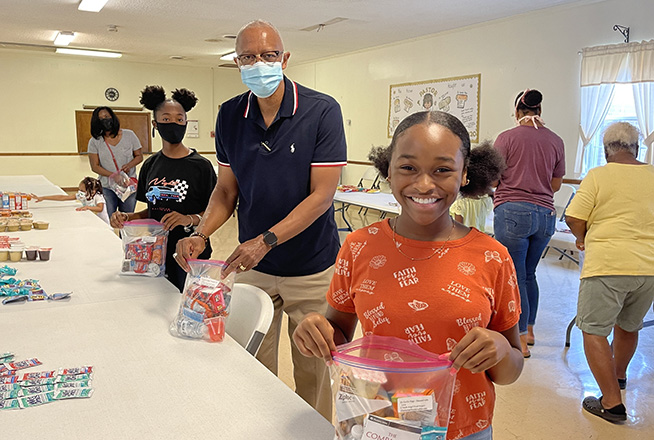 Get stories like these delivered straight to your inbox. Sign up for The 74 Newsletter
I have experienced being hungry and homeless. I lived in a homeless shelter with my grandmother until I was 18 months old. We would eat breakfast early, then leave the shelter during the day and there were often times we did not have food until we returned in the evening.
Even after we moved out of the shelter, there were times I feared we would have to return. It was a scary ordeal because we lived with different people each night. Sometimes those people were not happy and made life difficult. That experience made me appreciate having food and a permanent home. It also made me want to give back and help others.
That's why, when I was 9 years old, I created a nonprofit organization to supply many of the things students experiencing homelessness may need. I started the Z Feeds Angel Food Project because I saw a lady and her children begging for food outside a grocery store. After learning they were homeless and hungry, I knew I wanted to do something to help because I had been in their shoes before I was adopted.
Now, my organization fills Ziploc Gallon storage bags with food that can be eaten right out of the bag and toiletry items that they need to have good hygiene. I also include words of encouragement such as the Daily Bread, which is a booklet that gives inspirational readings for each day, or handwritten notes to give recipients hope that better days are coming and can help their mental well-being.
Before school starts, we give out book bags and school supplies so youth experiencing homelessness have what they need to be ready for school. We also give socks, hats, gloves, coats and scarves to help them prepare for the cold weather. I wish I could help more but I do know that what I do does make a difference and that makes me feel good.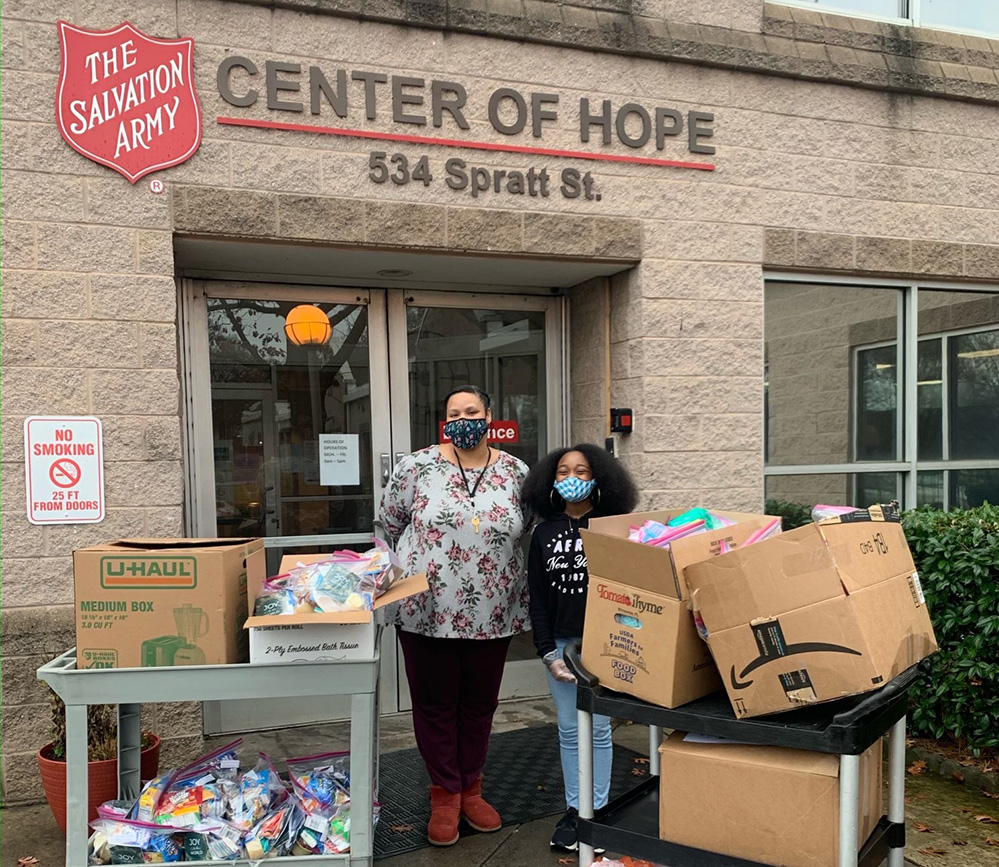 But my work is not enough on its own. It is important for the schools to understand the challenges faced by youth experiencing homelessness or living in temporary housing. They need help to navigate these challenges and support them through these tough times. This is what I think leaders and educators should understand, based on my personal experiences and my volunteer work.
Some of the problems homeless students face are not having shelter so they have issues with feeling insecure and they also experience a problem with absences. Since attendance issues are something they deal with, it leads to other problems. These students usually lack emotional support from parents or guardians because they are so overwhelmed. The parents or guardians sometimes do not know what they are going to eat or where they will sleep. This causes students to feel like they don't belong and can negatively impact their mental health. Students experiencing homelessness report feeling depressed at higher rates than students who have homes and loving families.
Being homeless can also lead to behavioral issues, causing problems in school, especially if people know your situation. Sometimes behavioral problems arise because students are ashamed to be around others, especially when they have poor hygiene and don't smell so good. Students are often bullied, talked about and shunned because of their poor hygiene. Poor hygiene can also lead to issues like bad breath, body odor and poor health.
One of my most memorable experiences with my organization was giving out book bags, Go-Go bags and toiletries at a hotel that temporarily housed some homeless residents. A little 6-year-old girl ran up and hugged me really tight and kept thanking me because in her bag, she received some deodorant. She was so excited that she would have deodorant to put on and did not have to worry about people talking about how she smelled.
Homeless students may suffer from illnesses and accidents more than their peers. Since they do not always get the right health care, their bodies may not be in good shape and they may have dental issues. These students often face hunger issues. For many students living in poverty, schools are not just a place for learning but also for eating regular meals. Many students dread the summer months because they know they will not have regular meals like when school is going on. This also can contribute to them feeling depressed at higher rates than students who are not homeless.
Their living situations can lead to academic challenges. These homeless students do not have stable situations to learn and study. Sometimes they are moved from school to school. Many times they lack school supplies, which also affect their grades.
School leaders can support these youth by keeping a close check on them to assist them with any needs they have. It is important to make sure they have the materials necessary to complete school assignments. It is also important to make sure that the mental and emotional needs are met as well. If we pay attention to these things, we will help even our homeless youth to have some amount of success.
Get stories like these delivered straight to your inbox. Sign up for The 74 Newsletter