NYC Mayor's Comments on Charter Cap a No-Confidence Vote in District Schools
Alina Adams: Eric Adams assumes parents will flee the city's schools for charters if the cap is lifted. What's he doing to keep them?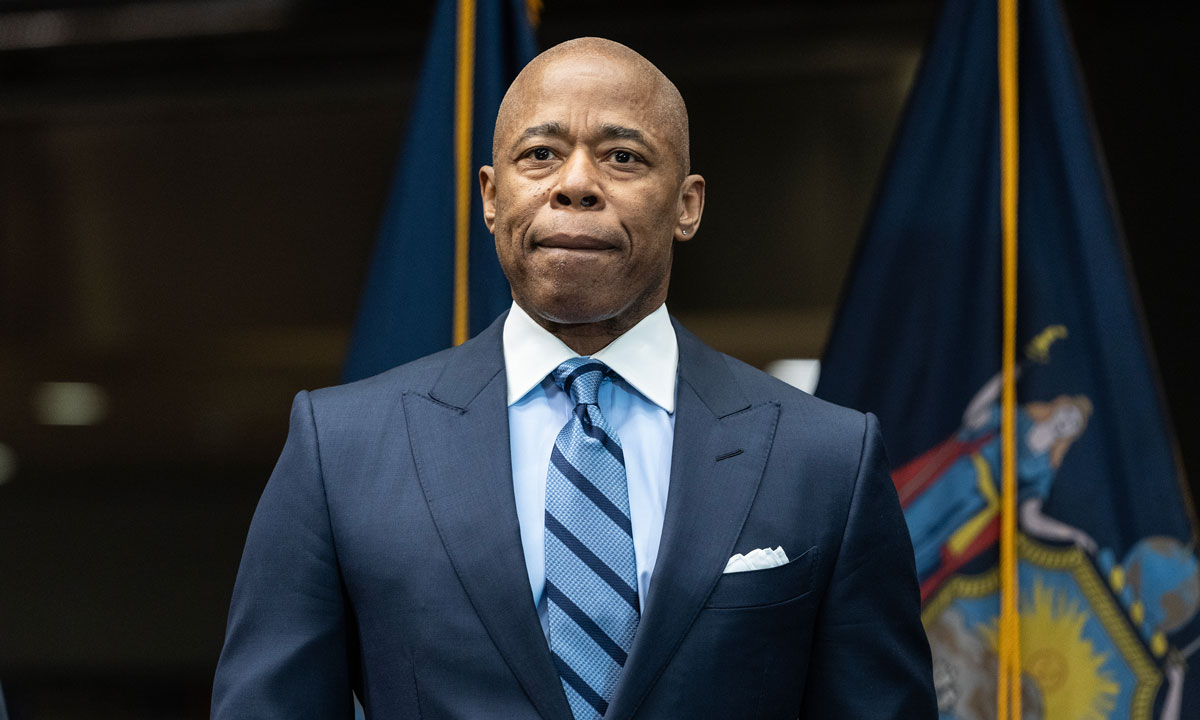 Get stories like these delivered straight to your inbox. Sign up for The 74 Newsletter
On Feb. 15, New York City Mayor Eric Adams testified before the New York State Senate Finance and Assembly Ways and Means committees. He asserted that, "If the state raises the [charter school] cap as proposed, we will need more resources. We believe it will cost us over a billion dollars to [s]ite these schools and cover the required per-student tuition."
While it is unclear where the mayor got his $1 billion figure, or how he believes that money will be spent, his remarks raise some bigger questions: Why is Adams assuming that if more charter schools open, district school families will naturally flee to them? What does he think is wrong with his city's schools that makes them so undesirable? And, most critically, how does he plan to go about fixing those problems?
After testifying, Adams elaborated: "I want to scale up what works. When you create these boundaries that certain things that are successful based on what they're called, (then) you're not willing to scale up what works. I just don't subscribe to that. I've gone into district schools that have been wonderful. I've gone into charter schools that have been wonderful. So why not look at those who are educating our children and say, 'Let's scale up what works.' "
There is no question that "what works" is defined differently by different parties. State test scores are one such metric. With the disruption of the pandemic, it is difficult to get a clear sense of how all NYC students and schools are doing in that regard.
In 2018, however, before COVID-19 struck, of NYC's top 25 elementary schools by test scores, seven were traditional public schools that screened students for admission, two were traditional public schools that did not screen for admission, 15 were Success Academy charter schools and one was the South Bronx Classical Charter School.
As a result, in 2018, even the New York Times, never a fan of the charter sector, admitted that: Success Academy charter network, which has significantly outperformed district schools on state tests, did so again, showing extremely high test scores for its students who are mostly poor minorities. In its more diverse schools, like Success Academy Cobble Hill, the achievement gap is quite small, with students doing equally well despite racial and socioeconomic differences.
This was in direct contrast to: P.S. 8, the Robert Fulton school in Brooklyn Heights, which the Center for American Progress identified … as having one of the richest Parent Teacher Associations in the country, and which has a relatively diverse student body. While 64% of its students passed the state math test in 2016, compared with 36% of students citywide, Black students at the school were nearly a full proficiency level behind their white peers. Black students at the school also had significantly lower estimated incomes than white students.
If Adams truly wishes "to scale up what works," it would seem that looking to Success Academy for pointers — or simply letting the network open more schools — should definitely be one approach.
The same goes for traditional public school gifted-and-talented programs. After parents indicated that their return to public schools post-pandemic hinged, in part, on availability of academically rigorous curriculum, Adams created a Top Performs G&T pathway and added 100 seats to kindergarten G&T programs citywide. "We're doing this because we have been listening," he assured.
As it stands now, there are still not enough charter school or G&T seats to accommodate all the families who apply. The bulk of NYC students — 903,000 as of 2022-23, down from 1.1. million in 2017-18 — continue to attend their zoned public schools.
And those are the schools that Adams presumes will lose students, and funding, if more charter schools are allowed to open.
So what is he doing to improve zoned public schools in order to retain students — and funding?
There is his Dyslexia Initiative, to screen for and support struggling readers. There is his addition of 3,000 preschool seats for children with disabilities. There is the Next Generation Community Schools K-8 Pilot Program. There are mentoring and internship programs for high schoolers and a renewed focus on school safety.
Yet, the mayor's own words suggest he doesn't believe the above are enough. His claims that new charter schools will cost the city $1 billion convey a defeatist acceptance that families will continue to leave traditional public schools for public charter schools if given the chance. A no-confidence vote from the city's own mayor, as it were.
And if that is, indeed, Adams's mindset, then we have to ask again: What does he intend to do to prevent it?
Get stories like these delivered straight to your inbox. Sign up for The 74 Newsletter