No Matter How You Do the Math, Numbers Don't Add Up to a School Staffing Crisis
In 2018-22, an average of 1,961,400 education employees were hired per year, while 1,955,400 left. The last 2 years, school hiring has boomed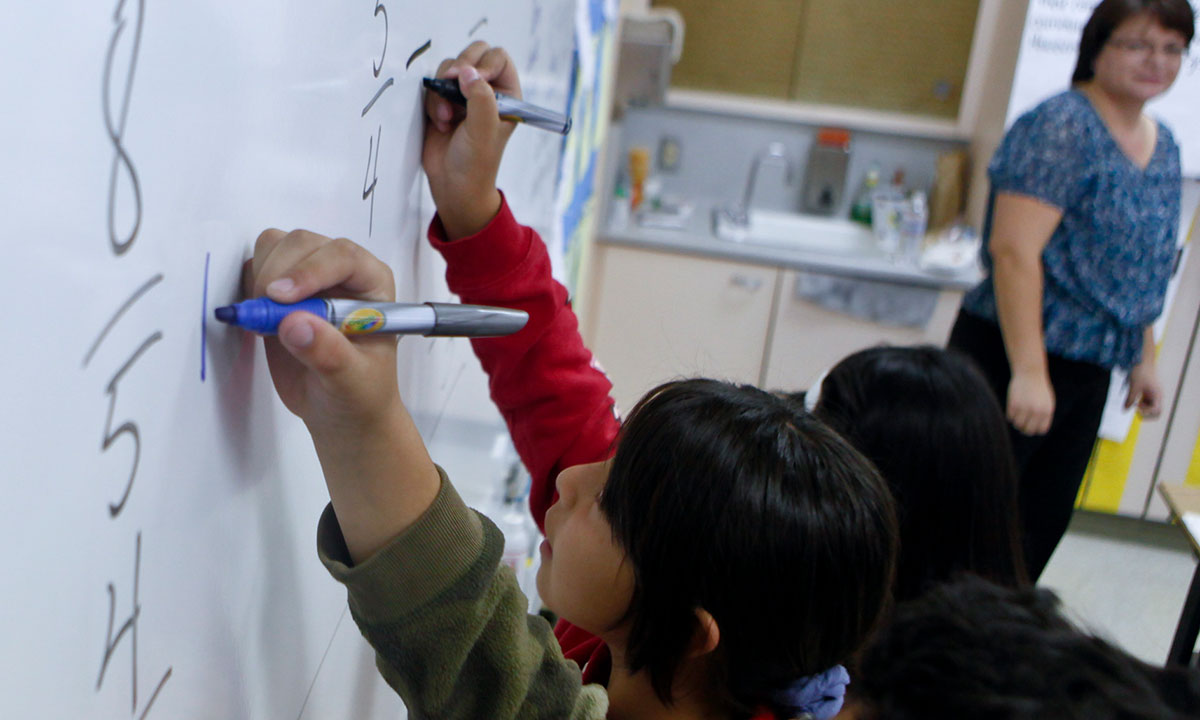 No paywall. No pop-up ads.
Mike Antonucci's Union Report appears most Wednesdays; see the full archive.
School X has 10 teachers and 100 students. Two teachers quit and seven students graduate. School X then hires three new teachers and enrolls five new students.
Does School X have a staffing crisis?
One would think it is an easy question to answer. School X ends up with more teachers and fewer students. It's simple arithmetic. But even though this example reflects what is happening in the U.S. today, the story persists that education hiring is failing to keep up with a wave of employee exits.
Fortunately, the National Center for Education Statistics and the Bureau of Labor Statistics provide extensive databases of numbers on K-12 student enrollment and employee hiring, firing, resignations and retirements. Their historical data go back a long way.
From 2001 through 2017, state and local government education agencies hired an average of 1,676,000 employees a year, while 1,634,000 employees left, either through their own or their employer's action. That's 43,000 additional employees above replacement every year for 17 years.
The year 2020 was an aberration due to COVID, as hiring fell precipitously and separations grew. But schools were closed in most places for the entire year, so it could hardly be otherwise.
Nevertheless, staffing for the years 2018 through 2022 shows that public education still managed to add more employees than it lost.
During the last five years, state and local government agencies hired an average of 1,961,400 education employees a year, while 1,955,400 left. In the last two years, schools have been on a record hiring boom, adding 706,000 more employees than they had at the end of 2020.
Hiring isn't done in a vacuum, or at least it shouldn't be. The number of teachers, administrators and support workers is supposed to be related to the number of students served. However, while the education workforce is expanding, student enrollment is shrinking.
The center reported there were 49.4 million K-12 students in 2020 and projects that number to fall by a further 2 million students by the year 2030.
It doesn't take a crystal ball to see where this is heading. Schools will continue to use the available COVID relief money to hire more employees, until it runs out in 2024. There will be fewer students when that happens, leading to school closures and a major political push to raise tax revenues to replace the expired federal funding.
It will also lead to layoffs, and thanks to seniority rules, those who will be laid off are the same people being hired now.
There seems to be no end to this cycle, so keep it in mind during the 2024-25 school year, when instead of banner headlines about the educator hiring crisis, they will be about the educator layoff crisis.
Get stories like these delivered straight to your inbox. Sign up for The 74 Newsletter