Nina Rees: National Charter Schools Week, a Time for Celebrating Great Public Schools — and the Teachers Who Make Them Possible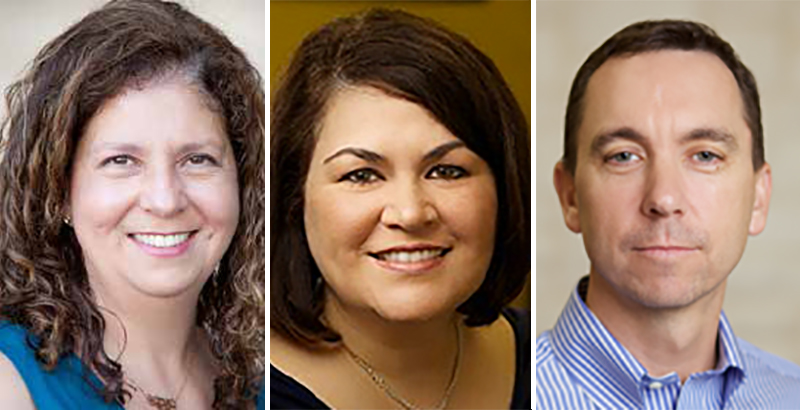 See our full coverage of National Charter Schools Week
Teacher strikes have dominated education headlines over the past month. At the recent Reagan Institute Summit on Education, Rep. Virginia Foxx, chair of the House Education and the Workforce Committee, was asked about the topic and offered an answer you don't often hear from conservative Republicans. Foxx, a former university teacher and community college president, said she believes K-12 teachers are paid less than college professors "because the majority of elementary and secondary teachers are women and the majority of college teachers are men." She called for reversing that pay dynamic and treating K-12 teachers as professionals.
This week, we celebrate two pillars of American education during National Charter Schools Week and National Teacher Appreciation Week. While union activists may see the two events as being at odds with each other, I believe that no sector stands to empower and elevate teachers more than the charter school movement.
Michael Milkie relied on his experiences as a teacher when he, with his wife, started Chicago's Noble Network of Charter Schools. "The essence of charter schools is giving power to those closest to the students — the teachers," Milkie told me. The outgoing National Teacher of the Year, Sydney Chaffee, teaches at Codman Academy Charter Public School in Massachusetts. She spoke with The 74 about making sure people understand what charter schools are and about how proud she is to be a public school teacher. She will be a keynote speaker at next month's National Charter Schools Conference.
Today, nearly 3.2 million students attend a little more than 7,000 charter schools, many led by former teachers who left the traditional system to start something different. The freedom and flexibility that come with running one's own school offer charter school leaders the ability to test new ideas and pedagogies without having to contend with a centralized bureaucracy that typically favors the status quo over anything innovative. Leading one's own school also inspires greater care and responsibility — a personal investment in the future of the school and its students.
Teachers, school leaders, policy advocates, parents, and students are the change makers we're celebrating during National Charter Schools Week. As part of the festivities, we're announcing three new inductees into the National Charter Schools Hall of Fame: Camino Nuevo Charter Academy, IDEA Public Schools, and Washington Yu Ying Public Charter School, and the respective leaders of all three schools. They are testament to how this movement empowers educators.
Ana Ponce, founder of Camino Nuevo, and JoAnn Gama and Tom Torkelson, the founders of IDEA, were all teachers before they took the plunge into starting and running schools. What united them was the desire to take the good work they were doing in their own classrooms and grow it, so that more students would benefit. Camino Nuevo now serves 3,200 students near downtown Los Angeles, and IDEA is on its way to serving 100,000 students across more than 170 schools.
At Yu Ying in D.C., Maquita Alexander leads a school with a fully immersive dual-language English and Chinese curriculum designed to develop "culturally fluent and well-rounded global citizens." The school was started by parents who wanted their children to attend a public school with broad horizons.
The divergent paths of these schools reflect the diversity of the charter school movement. Some schools maintain a local focus in one school or a handful of schools. Others go big, expanding across districts and states to reach into new communities. There is no single formula for charter school success, just as there is no single formula for student success, and no single formula for excellent teaching.
Supporting teachers and other education visionaries who want to shake up the system requires political courage. This week, the charter school movement also honors policymakers who support our schools at the federal, state, and local levels. All three are vital to its success.
Congress recently increased funding for the federal Charter Schools Program to $400 million for fiscal year 2018, the largest amount ever devoted to the program. The program is essential to starting and replicating charter schools, because most states don't provide funding until students actually enroll. Encouragingly, many state leaders have recently shown their commitment to charter school students by closing the gap in per-pupil expenditures between district-run schools and charter schools. Some states are also beginning to provide funding to help charter schools cover the costs of school buildings, or, at a minimum, giving founders access to facilities no longer used by districts — a commonsense idea that too many districts fight tooth and nail.
Through good policy, federal, state, and local leaders make it possible for visionary teachers and principals to turn their ideas and experiences into high-performing schools. As we celebrate charter schools and teachers this week, we urge policymakers everywhere to embrace and expand charter school freedoms so more educators have the opportunity to become the leaders and innovators our students need.
Nina Rees is the president and CEO of the National Alliance for Public Charter Schools.
Disclosure: Walton Family Foundation, Bloomberg Philanthropies, the Eli and Edythe Broad Foundation, the Doris & Donald Fisher Fund, the William E. Simon Foundation, and the Bill & Melinda Gates Foundation provide financial support to the National Alliance for Public Charter Schools and The 74.
Get stories like these delivered straight to your inbox. Sign up for The 74 Newsletter