New NAEP Scores Reveal the Failure of Pandemic Academic Recovery Efforts
Kogan: In an ideal world, the results would be a wakeup call for adults whose priorities seem to have shifted from student learning to culture wars.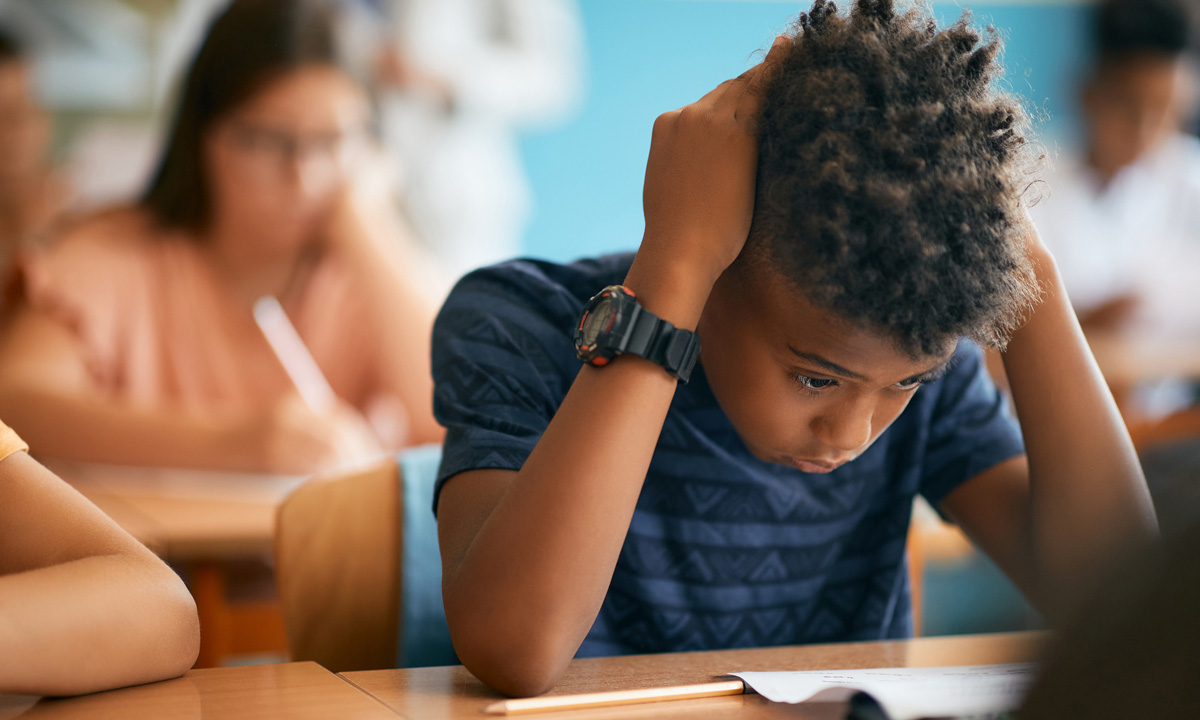 No paywall. No pop-up ads.
Parents and policymakers inured to years of depressing headlines about learning disruptions in the wake of the pandemic might be tempted to shrug at the latest federal test data, on the achievement of 13-year-olds, as more of the same. This would be a colossal mistake. The new figures contain three terrifying findings — about the magnitude of the achievement declines, the abysmal failure of ongoing recovery efforts and the likely persistence of these impacts on future cohorts of students.
Consider each of these in turn.
The new test score data from National Assessment of Academic Progress are unusual in that they put the results in the context of five decades' worth of student performance. And the numbers are truly dire: In reading, average scores have declined to levels last seen in the 1970s, erasing decades of progress won through political blood, sweat, tears — and billions in public investments.
But the scores among the most disadvantaged students are even more shocking. Those in the bottom quarter of achievement are less proficient in reading than similar-aged peers were in 1971, posting the lowest scores ever recorded. In math, the bottom 10% students are back to their all-time low. Although racial breakdowns are not available for earlier years, the gap between Black and white students has grown markedly over the past decade. Not only has average achievement posted a record decline, but the effects have been concentrated among the most at-risk students.
The second piece of bad news is about the persistence of these learning losses despite several years of concerted effort. The latest NAEP scores are based on assessments administered between October and December 2022. That means the record-low achievement continued to be observed nearly two years after most schools reopened for in-person learning — after two years of much-heralded summer schools, intensive tutoring and other academic supports — and despite nearly $200 billion in emergency federal education spending. Just last year, the White House asserted that "states and school districts have the resources they need, and are required to address the impacts of the pandemic on students' learning." Clearly, the new data show that they have failed to do so.
While it is possible that achievement would've been even lower were it not for these efforts, it is also clear that what school districts have tried so far falls well short of what students need to get them back on track. With supplemental federal aid ending soon, and the recent debt ceiling deal taking additional funding off the table, the future looks even more distressing.
The NAEP data also shed new light on why learning losses are so difficult to reverse: record chronic absenteeism. A survey taken with the exam last fall showed that only 75% of 13-year-olds reported missing two or fewer days of school in the previous month, and the number of students absent for a week or more during that same period had doubled since the pandemic began.
Sharp drops in attendance were one of the earliest academic warning signs that emerged when schools reopened, but they were easily dismissed. Initially, many blamed COVID-related illnesses. During the 2021-22 academic year, some pointed to quarantine rules that kept students home for two weeks following close contact with ill classmates. Yet neither factor can explain why attendance problems remain.
It seems clear that widespread absenteeism has become a new normal, perhaps reflecting well-meaning efforts among educators and administrators to show empathy during the pandemic, an erosion of social norms about the importance of attendance or persistence of bad habits — such as late-night gaming and sleeping late — that many kids likely developed during months of prolonged closures or virtual instruction. The danger is that these norms continue not only among older students whose learning was disrupted, but also among younger kids who have begun kindergarten over the past two years in a world where absenteeism is tolerated and overlooked.
While proponents of mastery learning are surely right that time in the classroom does not guarantee learning, it seems obvious that students who do not attend school at all are probably not going to learn much.
In an ideal world, the latest NAEP data would serve as an overdue wakeup call for adults, whose own interests and priorities in education policy over the past two years seemed to have shifted from academic recovery to culture wars.
Consider the latest battles over LGBT-themed books in school libraries. Reasonable people can disagree about how to balance legitimate concerns surrounding age-appropriateness of reading materials with a desire to ensure that library offerings reflect students' diverse experiences. But in a rational world, both sides would surely agree that these debates are of secondary importance to record-low literacy rates and the fact that nearly a third of 13-year-olds now report that they read for fun "never or hardly ever" — up sharply from a decade ago. Unless adults are willing to call a truce in their culture wars and focus on getting students to read anything and to read better, we are unlikely to make much progress in reversing the achievement declines.
The sad reality is that it is probably too late to help the oldest students. Recent high school graduates and those who will graduate over the next several years are almost certain to be the least prepared to enter the labor market or college in several generations. Public policy must be prepared to deal with the consequences of our society's collective failure to undo the damage.
But it is not too late to help younger students. The concerted, bipartisan response that followed the 1983 publication of A Nation at Risk, which put concerns about low student achievement on the national political agenda in a serious way for the first time, provides a template. That report ushered in two decades of reforms that focused on establishing high academic standards, greater accountability and a focus on the lowest achievers. It is no coincidence that NAEP scores increased and achievement gaps narrowed during these years.
Efforts to help students recover from the pandemic have not matched the same level of urgency, focus or efficacy. The new federal data send a clear message that we must do better.
Get stories like these delivered straight to your inbox. Sign up for The 74 Newsletter