New NACSA Chief Karega Rausch's Mission for Authorizers: Make Charter Schools More Responsive to the Communities They Serve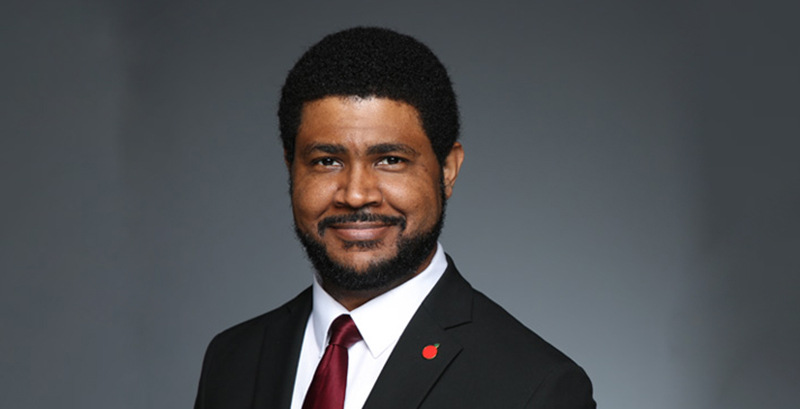 Recently, the National Association of Charter School Authorizers (NACSA) appointed Karega Rausch its new president and CEO. The first Black man to head the organization, which works to strengthen oversight of public charter schools, Rausch had held the position on an interim basis since founding leader Greg Richmond stepped down a year ago.
NACSA was created to encourage authorizers — the third parties that decide whether to grant permission for a charter school to open — to hold the schools they oversee responsible for academic and financial performance. Now, Rausch wants the authorizers to go a step further, making sure the schools in their portfolios are responsive to the needs of the communities they serve.
This new direction comes at a time when education advocacy groups that work to improve schools for children of color and other disadvantaged students are confronting the fact that their leadership is disproportionately white. Accordingly, Rausch explained at NACSA's annual conference, held virtually in October, authorizers need to make sure charter schools are filling needs identified by community members.
"My ancestors radically imagined a future that didn't exist," he said. "I think about those who have come before me, like my grandfather, who became a great mechanic but there were few opportunities available to him as a Black man. Today, I honor the people who worked, toiled and died in order for me to have this opportunity."
In a conversation with The 74, Rausch talked about his vision. Here are four quick takeaways:
1. In a pre-pandemic canvass, NACSA found that almost a third of potential new charter schools proposed between 2013 and 2018 were "general-model" schools that "didn't have a particular kind of approach," Rausch explains. "That suggests we're not proposing and approving the kinds of schools that meet the wide diversity of needs that kids and families have."
With innovation being one original intent of chartering, people who want to create new schools should investigate what needs are going unmet and propose a model that attempts to address the gap, he says.
2. Too often, an educator or organization will do years of painstaking and expensive work to open a school, only to find that there's no local appetite for it. If a school's new leaders can't meet their enrollment targets, they won't bring in enough funding to operate, displacing the students they did enroll.
3. When they do determine that a proposed school will be responsive to its community, authorizers need to set performance standards that can be used, when it's time to decide whether to renew the school's charter, to evaluate whether it's fulfilling that mission. This should be in addition to high expectations in terms of literacy and numeracy.
"That matters because that has been one of the most public ways that we have actually believed communities of color, which have been telling us for decades that their kids have not been getting the level of education necessary," says Rausch. "The work — and this is where it's going to be hard — is in crafting new ways in which schools that have particular missions or have a way that they want to achieve their particular mission, can be done in such a way that everybody can look at those measures and say, 'Yes, that's a good rigorous measure.'"
4. Leaders of color are best suited for moving charter school accountability forward because they see both a community's unmet needs and its gifts — which can be built on. "Certainly, every community has its challenges," he says. "But you know what? Every community has assets, too.
"It's deeply personal that we center this work in the hopes and aspirations and needs that local communities actually have for their kids," Rausch concludes. "Local communities want the best for their kids. They have great ideas. Folks that want to partner with need to be welcomed and engaged. But the level of power, I think, has to shift."
Disclosure: The Walton Family Foundation and the Bill & Melinda Gates Foundation provide financial support to the National Association of Charter School Authorizers and The 74.
Get stories like these delivered straight to your inbox. Sign up for The 74 Newsletter