New Analysis of Personalized Learning Programs Shows Reading Gains for Chicago Students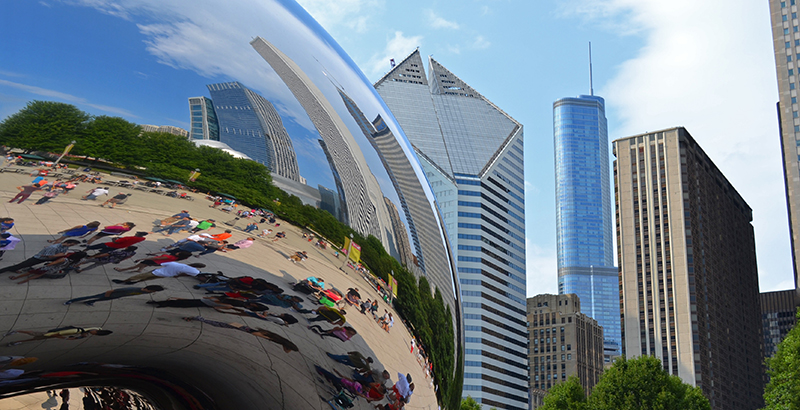 Personalized learning programs in Chicago are helping to boost reading scores for students by an amount equivalent to 13 percentile points of growth, a recent analysis found.
The private, charter, and traditional public schools studied are part of a Chicago cohort that's been working with LEAP Innovations, a national personalized learning organization, to individualize student instruction by pairing schools with education technology and coaches who help teachers reimagine their instruction and classroom design.
This improvement in reading scores is promising not just for students but also for LEAP's work. This is the second cohort LEAP has studied since it began partnering with Chicago schools in 2014. The first cohort saw a literacy growth that would be equivalent to 6 percentile points, half of what the 2015–16 cohort achieved.
"Learning is personal, and every student is unique," said Phyllis Lockett, founder and CEO of LEAP Innovations. "When you think about the future of work and the level of agility and creative problem-solving required for our students to be successful in the workplace, what is helping educators to be able to teach in that paradigm is really important."
Lockett attributes the growth in scores to LEAP's work improving professional development for educators. LEAP works with schools to make their instruction more personalized, consulting them on everything from school scheduling to how to use student data and best practices to help encourage student-driven learning.
However, LEAP still has work to do when it comes to figuring out how to improve math scores. The Chicago students were the first who tried its personalized math instruction, but they didn't improve any more than their peers who didn't use this technology. To address this, Lockett said LEAP will bring in experts to collaborate with teachers on math instruction.
Chicago principal Juan Gutierrez runs Patrick Henry Elementary, a pre-K–6 school of more than 500 students that was part of the new study. LEAP helped Gutierrez select several personalized learning technologies for some of the school's classrooms. Under this personalized learning system, Gutierrez said, he has seen students transform from passive learners waiting for lecture-style instruction to engaged learners making choices in their lessons and accepting more responsibilities.
"It allows for them to focus on the things that they are more motivated to do at a particular time," Gutierrez said. "The joy of learning and the opportunity to engage in a task has changed dramatically."
For this analysis, LEAP used data from the NWEA Measures of Academic Progress, the accountability test used in Chicago for grades 3–8. Using a quasi-experimental design called propensity score matching, the analysis compared students in the schools who used the personalized learning tools with others who didn't, controlling for factors such as race, poverty, and prior test scores.
Disclosure: LEAP Innovations and The 74 both receive funding from The Bill & Melinda Gates Foundation.
Get stories like these delivered straight to your inbox. Sign up for The 74 Newsletter