Mohammed Choudhury Named Superintendent of Maryland Schools: Championed New School Integration Approach as San Antonio Innovation Chief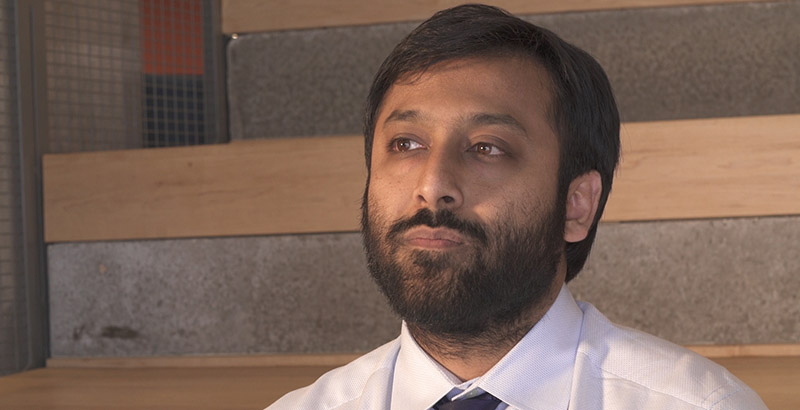 Mohammed Choudhury, the San Antonio ISD innovation chief with a reputation for poverty-targeting reform, has been named Maryland State Superintendent of Schools. 
Choudhury, currently the district's Associate Superintendent of Strategy, Talent, and Innovation, built a popular school integration plan, and was also involved in creating a similar one in Dallas ISD. 
Choudhury, 37, a first-generation American whose parents immigrated from Bangladesh, is an outspoken proponent of integration, known for frank discussion on issues of race and poverty.
 He is also the primary architect of the tiered poverty measurement system now used by Texas to target state funding to the highest need schools in the state. 
"One of the things that really caught my attention was that he thinks big and thinks small," said Maryland State Board of Education president Clarence Crawford of Choudhury. "He thinks big, because he thinks of big bold fresh ideas. He thinks small, because he's able to turn those ideas into results."
Board members and the outgoing state superintendent told Choudhury they looked forward to seeing how he would build on progress the state had recently made.
While there was indeed a lot to be proud of in the state, Choudhury said, "That doesn't mean there aren't gaps…we are only as strong as our most struggling student."
He told the board that he looked forward to working with them to make Maryland a state that "demands equity, celebrates innovation, and values accountability."
Choudhury will be charged with implementing a landmark school funding initiative, the Blueprint for Maryland's Future, passed in February by the Maryland General Assembly. Democrats control the legislature, and the Blueprint gained enough support to override Republican Governor Larry Hogan's veto of the big-spending bill. 
The Maryland State Board of Education is an appointed body of 13 plus one student and one teacher member, and voted unanimously on the appointment. The board conducted a "quiet" search, drawing 55 applicants from across the country, said Crawford, and Choudhury stood out.
This will be Choudhury's first political position, though working across a partisan spectrum has long been part of his job. Texas's 2019 school funding bill, House Bill 3, drew heavy bi-partisan support, largely because of elements developed by Choudhury and his colleagues in Dallas and San Antonio. 
At the same time, some of his reform-minded strategies have at times inflamed teachers unions, and won allies among conservatives.
In San Antonio, Choudhury oversaw partnerships between the public school district and nonprofits, charter management organizations, and higher education institutions. The partnerships were controversial at times, but lucrative for the district, bringing into the district an additional $800 per student.
Choudhury has also prioritized creating "guardrails" in enrollment, staffing, and innovations to ensure that schools do not bend to pressure from wealthy or privileged parents. 
The choice-driven integration initiatives in Dallas and San Antonio created open enrollment schools using Montessori, dual language, and other popular curricular models to attract middle class families into schools where 50 percent of students qualified for free and reduced lunch, with many coming from the poorest neighborhoods in the city. A carefully monitored lottery ensured that the high-demand schools didn't have a "back door" for local VIPs. 
Board members welcomed Choudhury and his wife, Aniss Khani, with jokes about Texas and Maryland, food recommendations, and basketball jabs, sharing their excitement to get to work with the new superintendent.
"All the board members have come up with about 10 things we'd like you to do," Crawford joked, "We'll give you a week." 
---
FROM THE 74'S ARCHIVE: We've reported extensively on Choudhury's work over the past several years, including his desegregation efforts in our special 2018 series: "78207: America's Most Radical School Integration Experiment." Here's some of our recent coverage of San Antonio schools: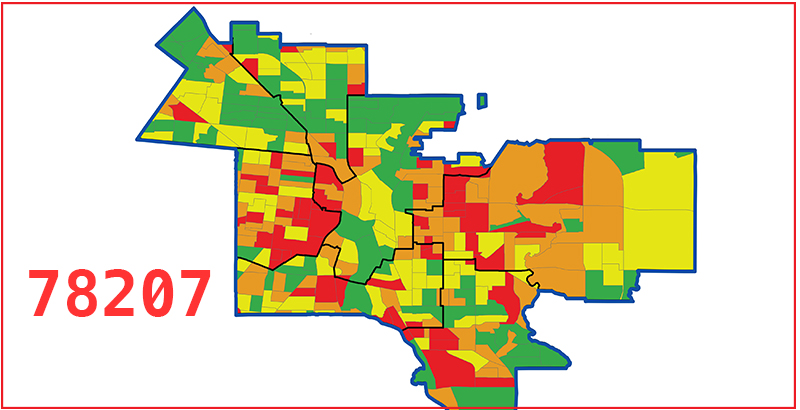 Get stories like these delivered straight to your inbox. Sign up for The 74 Newsletter