Midterm Exam: 12 Teacher Candidates Reflect on the Campaign Trail — and Why They're Running
From public schools to the public square, a wave of educators have been telling a divided nation: We are just what you need
By Laura Fay | November 5, 2018
After watching a year's worth of ugly fights over how to keep kids safe, how to value teachers, and how to get schools what they need, hundreds of educators across the country are running for office, many with the message that teachers are just what the nation needs because they know how to help people get along.
Many of the teacher candidates got their first taste of politics during this year's walkouts and rallies, demanding more investment in education through higher pay, increased per-pupil funding, and more support staff. In some cases, incumbent legislators were not happy to see them marching at state capitols. Now, many educators are on the ballot to replace those same lawmakers and others who they say have not prioritized education.
More than two-thirds of the teachers who are running for office are Democrats, but it's a diverse group. R. Travis Brenda, a teacher and Republican candidate in Kentucky, called it "a purple wave."
The 74 spoke to a dozen teachers running for state office, and despite intense polarization among voters and politicians this election season, the candidates had a lot in common. Teachers agreed they can inject a spirit of compromise into legislative chambers, and many are united in the belief that states need to take better care of their students' mental health. They also shared a commitment to doing whatever it takes for their students to succeed, even if that means leaving the classroom to run for office.
The National Education Association cites an uptick in political activism among its members since 2016 and counts at least 1,455 educators on the ballot this year for state legislative seats — 1,022 Democrats and 433 Republicans — according to a memo from Carrie Pugh, the organization's senior political director. At least 104 of those are currently classroom teachers, Education Week reports.
The union says that's a new record for a single election season. But Wall Street Journal reporter Michelle Hackman noted on Twitter that more educators ran for state legislative seats in 2016 than this year, citing Democratic Legislative Campaign Committee data.
FWIW I requested baseline numbers from the DLCC. It turns out that slightly more teachers, both republicans and Democrats, ran for office in 2016. So I opted not to include in stories

— Michelle Hackman (@MHackman) October 30, 2018
And, as Mike Antonucci writes in The 74, the NEA's list broadly defines "educator," including lawmakers who taught decades ago, college professors, and school district staff members. Antonucci also cautions that while many of the candidates' messages revolve around education, their jobs will entail making decisions about issues from tax policy to environmental regulations, which they may be thinking about for the first time this year.
Although teachers say their experience in schools will easily transfer to roles in government, critics aren't so sure they have the expertise and knowledge required to govern.
Frank Riggs, a Republican candidate for superintendent of public instruction in Arizona and a former congressman from California, is running against Democrat Kathy Hoffman, a school speech therapist who also has worked as a teacher. Riggs has questioned whether Hoffman's experience has prepared her to do the job well.
"The job involves high-level executive leadership. It requires a deep knowledge of education policies and practices at the local, state, and federal level," Riggs told Time. "And to be a credible advocate as our state's chief K-12 officer, it requires a degree of legislative and political expertise, which I certainly feel I have as a former member of Congress."
Hoffman says experience at the school level is what makes her the right candidate.
"We need an educator in this role," she told The 74.
Collaboration and compromise
Reflecting on what traits teachers will bring to state legislatures if elected, many candidates pointed to a knack for collaborating with students and colleagues from a wide range of backgrounds, which they say will enable them to work across the aisle.
Brenda, the Republican running for Kentucky's state House of Representatives, said teachers are adept at working with diverse groups, and he hopes they will use those skills in statehouses. A high school math teacher, Brenda made national news during primary season when he defeated fellow Republican and incumbent Jonathan Schell, who was backed by powerful U.S. Senate Majority Leader Mitch McConnell and seen as a key architect of the pension reform bill that angered teachers across the state and sparked statewide walkouts.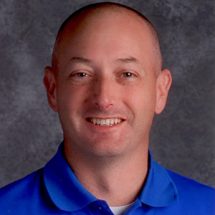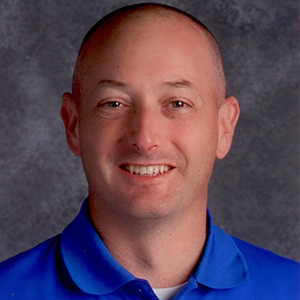 "As a teacher, I do not pick the students that walk into my classroom," Brenda said. "Regardless of their background, regardless of their personal beliefs, regardless of any of that, I still have a job to do to meet [students] where they are and to take them as far as they can go."
"And I think that's what all teachers have in common, is we have a desire to work with those that we have to, with those that we have in front of us, to do the best we can with what we have at the time," he added.
Those skills could help teachers overcome the polarization characterizing politics this election cycle, said Democrat Jennifer Samuels, an Arizona teacher running for a state House seat.
"Teachers are natural collaborators. They have the natural tendency to collaborate and figure out how to get things done," she said.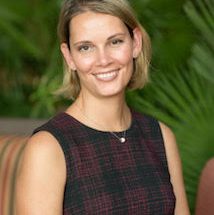 Sherrie Conley, a candidate for the state legislature in Oklahoma, said some people are surprised to hear she's a teacher and a Republican. But in her nearly 20 years working in schools, she's never seen political beliefs get in the way of teachers working together.
"We just all know that we stand together as a common voice."
Getting kids what they need
A good deal of media coverage this year has focused on states where poor pay and a lack of resources have left some teachers working second and third jobs to both make ends meet and purchase their own supplies for classrooms.
For many, it's this "whatever it takes" mentality that has propelled them to run for office.
Several educators who spoke to The 74 said they are running for office because they see it as the best way to help students, and many plan to use elected posts to boost mental health services.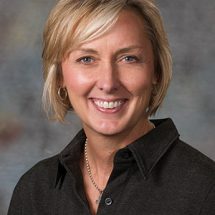 In Nebraska, Democrat Lynne Walz, a former educator and state legislator since 2016, is on the ticket as lieutenant governor with gubernatorial candidate Bob Krist. Krist recently switched parties to challenge the Republican incumbent Pete Ricketts and has made education a central plank in his platform.
Walz told The 74 she decided to join Krist when Ricketts vetoed a bill she introduced that would have put a social worker in each of Nebraska's 17 educational service units, an idea she called a "no-brainer." The program would have been funded entirely by nonprofit organizations, costing taxpayers nothing, and had wide support in the legislature. The governor said the program was unnecessary, the Fremont Tribune reported.
The veto signaled to Walz that the state needed new leadership.
"If we can't have leadership that will allow us to provide good legislation and move Nebraska and our kids and our education system forward, then we need to change that," she said.
Many candidates share Walz's frustration with incumbent lawmakers. In at least one race — for Oklahoma's House District 20 — two educators are battling each other for a seat in the state legislature. Both Republican Sherrie Conley and Democrat Steve Jarman say a disparaging comment about teachers by incumbent Rep. Bobby Cleveland influenced their decision to run for the seat.
Jarman, who retired 10 years ago after 31 years in the classroom, and Conley, who has worked full time as a school administrator throughout the campaign, agree that Oklahoma needs to fully fund education, but they disagree on how to do it.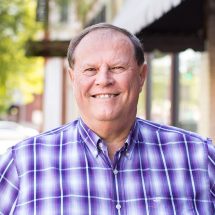 Jarman was a union leader when teachers walked off the job in 1990, and he was present at the walkouts again this year. One major benefit of better education funding would be fewer prison inmates, Jarman said, noting that he has a nephew in a private prison in the state who has struggled to get the services he needs.
"It costs a lot less to educate than to incarcerate," he said.
Conley, who defeated Cleveland in a runoff in August, taught for 15 years before becoming a school administrator in 2017. Like Jarman, she's concerned about the school-to-prison pipeline and thinks Oklahoma teachers need more training in trauma-informed care.
"By us not investing in the education system, it hurts those children that are disadvantaged even more and just kind of perpetuates that school-to-prison pipeline," Conley said. "We need to make sure that we are taking care of children and educating them … so that when they graduate from high school, they're able to find a career, whether they go into college or not, that they are trained to be able to take care of themselves and then eventually take care of their children."
Teacher Susan Rubio, a Democratic candidate for state Senate in California, also pointed to investment in early education and mental health as a priority that she and other teachers will bring to state capitols. Investing early in mental health services prevents more serious problems later, such as incarceration and suicide attempts, she said.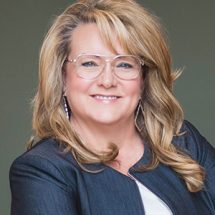 "One of the things that I find that's really hurting our children is not having resources in our schools," said Rubio, who is currently a city councilmember in Baldwin Park, in east Los Angeles County. "For example, counselors are very much needed, especially in the early years, which is vital for our kids, in the sense that if we let something go on too long, it's very difficult to either curb a behavior or help a child once they're older."
'A heart to serve'
Teachers also said they share a strong commitment to serving their communities, and many have a deep understanding of the issues facing them.
"I think that teachers are that bridge" that connects what's happening in schools and communities with what happens in the statehouse, Rubio told The 74. "As teachers, we see it all, so there's not a policy area that we are not faced with on a daily basis."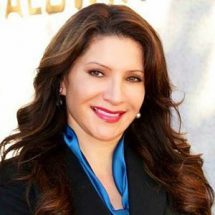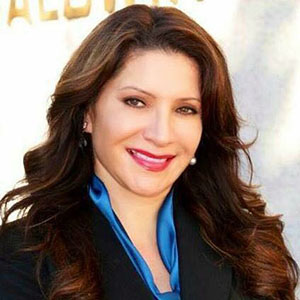 Rubio also noted that she thinks voters trust her because of her background in education. They know if she were interested in money or fame, she would have entered a different profession, she said.
Oklahoma House candidate Jarman agreed that teachers aren't interested in glory.
"For most of the teachers involved, it's not an ego trip," Jarman said. "Anybody running for public office, there's an amount of servitude involved."
Brenda, the teacher from Kentucky, said he felt called to run for office during a back-to-school prayer service last year, and he's "always had a heart to serve."
"I'm just an ordinary guy from here in Garrard County … I didn't put my name out there so people could say, 'Hey, look at him,'" Brenda said. "I'm just trying to do what I feel like I've been called to do — to make a difference."
The 74 talked to a dozen teachers running for office across the nation. Learn more about them here:
R. Travis Brenda is a high school math teacher and a Republican running for state representative in Kentucky's 71st District. During the Republican primary, he defeated an incumbent lawmaker who was seen as a key proponent of the controversial change to state teachers' pensions earlier this year.
Lynne Walz is a Democrat running for lieutenant governor in Nebraska with gubernatorial candidate Bob Krist. Walz was elected to the state legislature in 2016 and is currently a real estate agent as well, but she taught for six years in the 1990s and early 2000s. She's also worked with organizations that provide services for people with disabilities.
Susan Rubio, a Democrat who worked as a teacher and administrator for 17 years, is running to represent California's District 22 in the state Senate. In addition to her work as an educator, Rubio is an advocate for women who have experienced domestic abuse.
Jennifer Samuels is running as a Democrat to represent District 15 in the Arizona state House of Representatives. Samuels is in her eighth year as a classroom teacher.
Sherrie Conley is a Republican running to represent Oklahoma's House District 20. She taught for 15 years and is currently in her second year as an administrator.
Steve Jarman is the Democrat opposing Conley for the Oklahoma House District 20 seat. Jarman retired 10 years ago after 31 years of teaching. He owns a pest control business.
Joe Bisaccia is a Democrat running to represent Arizona's District 12 in the state House of Representatives. He is in his second year of teaching. He said he realized within months of becoming a teacher that his school was severely underfunded.
Donna Lawlor is a retired teacher and Republican running to represent Kentucky's District 35 in the state House of Representatives. This is her fourth run for the seat. She has more than 20 years of classroom experience teaching Spanish and English as a second language as well as working as an American Sign Language interpreter in the classroom.
Aimy Steele is a Democrat running to represent District 82 in North Carolina's state House of Representatives. Before resigning in the spring to focus on her campaign, she was a teacher for seven years and an administrator for six years.
Cyndi Ralston is a Democrat and an elementary school teacher running to represent Oklahoma's District 12 in the state House of Representatives after teaching in public schools for more than 30 years. She told The 74 earlier this year she's running because she is fed up with seeing the lack of funding affect her classrooms and her students.
Kathy Hoffman, the Democratic candidate for Arizona superintendent of public instruction, pointed out that collaboration is one of many skills most teachers have honed that easily translate to the campaign trail. A speech pathologist, Hoffman decided to enter the race after watching Education Secretary Betsy DeVos flub questions about special education law during her confirmation hearing last year.
Christine Porter Marsh was Arizona's 2016 Teacher of the Year and is a Democrat running for state Senate to represent Legislative District 28. (Read more about Arizona's key races here.)
Support The 74's year-end campaign. Make a tax-exempt donation now.