Medema: 3 Ways for Charter School Leaders of Color and Donors to Work Together, Close the Financial Divide and Unleash Big Bets for Social Changes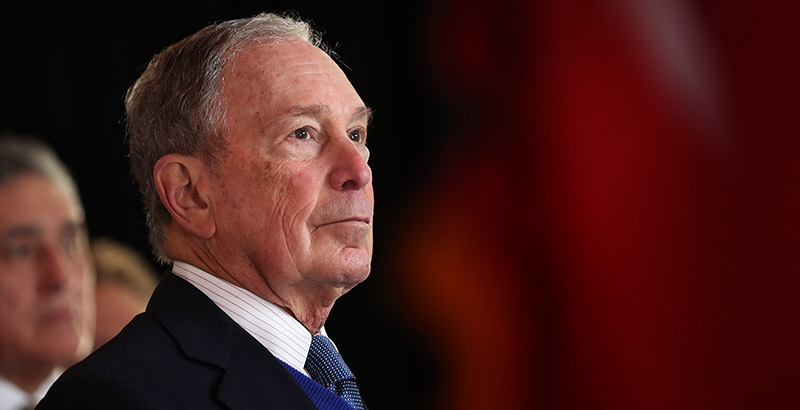 No paywall. No pop-up ads.
Although 2021 ended in the shadows of the pandemic and the continued struggle for equity, there were two significant charter school funding announcements that will propel the sector forward in 2022. Focused on providing students with the educational opportunities they deserve and have long been denied, former New York City Mayor Michael Bloomberg announced $750 million to grow the charter school sector. Then, the Equitable Facilities Fund (EFF) announced a $500 million goal of financing charter schools led by people of color. These two investments attack the financial divide — inequitable access to funding for schools led by educators of color and serving students of color.
These two investments target an underlying divide in public education: the achievement gap between white students and students of color. Charter schools, always public, free and open to all, are working to close that gap through innovative approaches to academic achievement. The Bloomberg and EFF investments are significant, as they will support charter schools and community leaders in expanding and starting these innovative public schools. Charter schools have shown impressive results in serving students from all backgrounds, and parental demand for more charter schools is apparent as they vote with their feet and at the ballot box.
In too many states, charter schools need significant start-up capital to design their curriculum, hire teachers and find space. Locating space is particularly tricky because charter schools often do not have access to empty public buildings or funds to finance capital improvements. The charter school's only recourse is to navigate the commercial real estate market and deal with commercial banks. School founders, especially those of color who wish to operate single-site schools in underserved communities, often have trouble identifying building opportunities and qualifying for financing to lease or purchase. These obstacles are difficult for anyone to navigate, but even more so in communities of color with a history of real estate and financial discrimination.
The Bloomberg and EFF announcements aim to help overcome this obstacle. The EFF investment is especially important, as it will focus on developing and expanding schools led by people of color. Research at Johns Hopkins University and American University shows students perform better with teachers who look like them, and, in turn, teachers are attracted to working with school leaders of the same race.
The need is enormous. Over the next five years, Impact4Ed estimates charter schools will require more than $5 billion for school facilities. Many school leaders of color will be on the wrong side of the financial divide, without access to capital, and the students in those schools will pay the price.
The Bridgespan Group's "Unleashing Philanthropy's Big Bets for Social Change," published in the spring 2019 issue of Stanford Social Innovation Review, found that only 11 percent of big bets on social change between 2010 and 2014 went to organizations led by people of color — and Harlem Children's Zone accounted for one-third of that.
One reason is that many leaders who want to help shape the next generation do not have access to major donors and foundations. As one leader of color stated in the Stanford Social Innovation Review report, "I only get to the tables I forge for myself, which very well might not be those that write half-million-dollar checks."
Here are three strategies for overcoming this financial divide and increasing donor and investor access to leaders of color:
First, donors and investors can begin to build trust after centuries of discrimination by publicly releasing the number of investments they make to leaders of color, and their dollar value. Creating transparency around grantees, investments and the process for applying for philanthropic dollars will go a long way toward identifying gaps and expanding access to grant opportunities.
Second, donors and investors should make contact with school leaders of color in their communities, rather than waiting for them to reach out. By working with social, professional and civic organizations that are geographically close to these leaders, philanthropists can develop relationships in their own backyard needed to begin supporting efforts to serve students and families with high-quality education options.
Third, donors and investors should diversify the donor teams that provide capital and advice, so their members share the same experiences as grantees. Venture philanthropy organization New Profit's reports in "Transforming the Social Sector: The Opportunity and the Need for Action" that only 10 percent of nonprofit executive leadership roles and 6 percent of foundation executive leadership roles are filled by Blacks and Hispanics. Increasing diversity in philanthropy leadership can help funders connect to communities they aim to serve.
In 2022, let the investments from Bloomberg and EFF inspire more connections between philanthropy and charter school communities of color to bridge the financial divide that acts as a barrier to a high-quality education for America's students.
Mark Medema is managing director of the Charter School Facility Center at the National Alliance for Public Charter Schools.
Get stories like these delivered straight to your inbox. Sign up for The 74 Newsletter