Los Angeles Superintendent Calls $150M COVID-19 Testing Effort 'Necessary and Appropriate,' but What He Really Wants Is a National Plan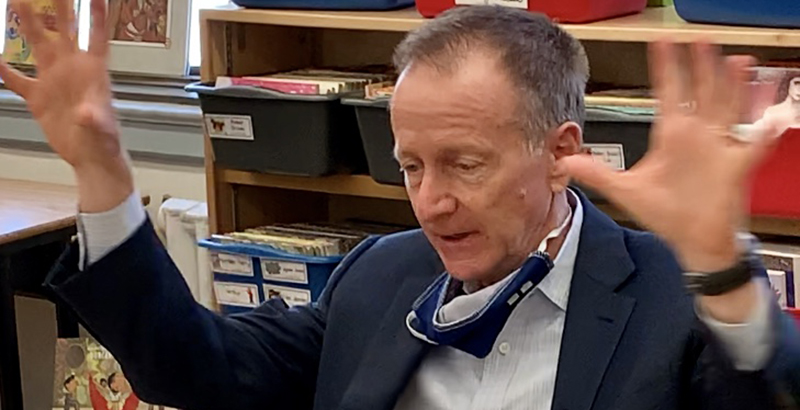 Los Angeles
While the Los Angeles Unified School District is not opening its schools anytime soon, the system's massive COVID-19 testing and tracing initiative could be the "missing piece" that will allow students to return to classrooms and keep them there, said Superintendent Austin Beutner.
The $150 million-per-year program — involving multiple research and health care partners — will begin by testing employees working in buildings, such as principals, office clerks, custodians and children of staff members in district-provided child care. Then it will encompass all staff members and eventually all students. Family members of those who test positive or have symptoms would also be tested.
"We believe while this is unprecedented, it's necessary and appropriate," Beutner said last week while visiting Manchester Elementary, where he participated in a Facebook Live show with the Association of California School Administrators and joined a fifth-grade "meet-the-teacher" session as a surprise guest.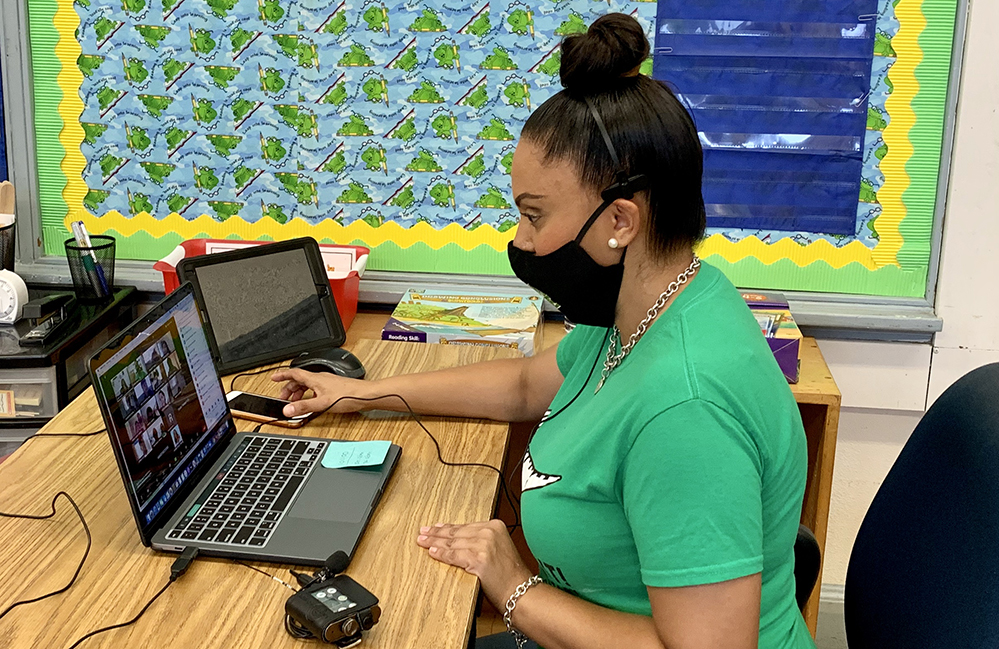 The superintendent of the nation's second-largest school district has been advocating for such an effort since March, "when the head of the World Health Organization told us pretty clearly, test, test, test," he said.
But he added that if "our collective goal is to see students back in the classroom as soon as possible," then Congress should fund a national version in the next federal relief bill. That, he said, would cost roughly $25 billion "out of the trillion or two or three or whatever the number is in the next round of federal efforts," but it could be the "single best investment" in jump-starting the economy.
While L.A.'s testing and tracing initiative is the most ambitious a school district has undertaken thus far, other districts across the country are putting in place testing protocols to help them collect better data on how the virus is affecting school communities. A Florida district, for example, will test a random sample of students as well as those who show symptoms. Newark Public Schools in New Jersey is requiring all teachers to test negative before returning to work next month, and the United Federation of Teachers in New York City last week called on Mayor Bill de Blasio to require all students and staff members to be tested before returning to school. In addition, although public health experts initially rejected the idea of universally testing children, more recent data on COVID-19 cases among children are beginning to change such attitudes.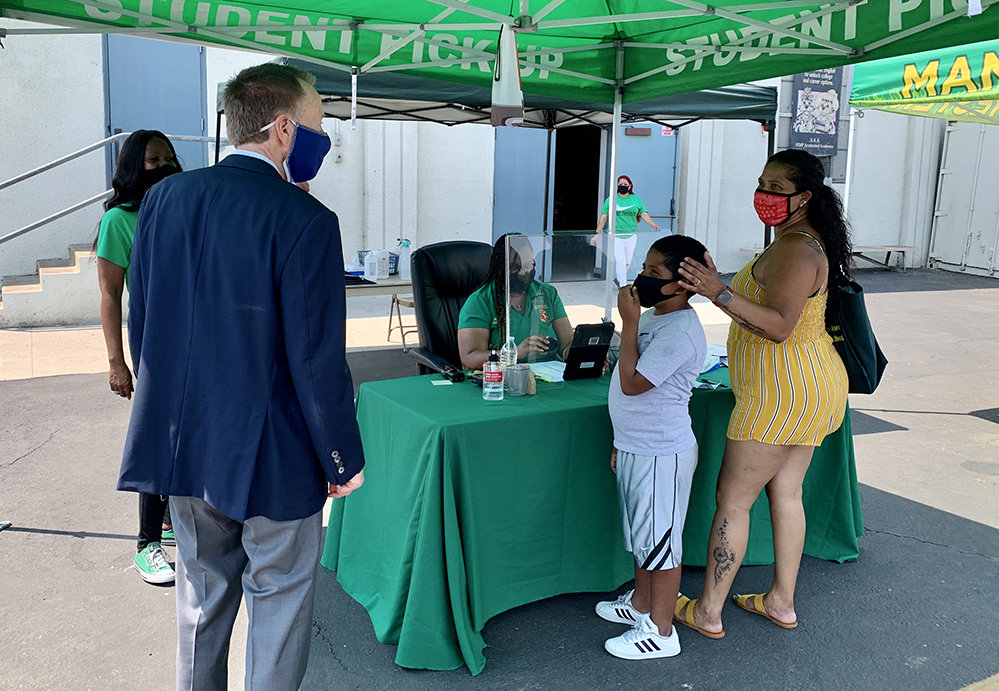 'Districts will be watching'
Beutner said he's already received inquiries about the program from other districts. The administrators organization would like to see a statewide version, and the Los Angeles County Office of Education, which oversees a total of 80 districts, is interested in how the model might be replicated.
Interest is not limited to California. At Johns Hopkins University, one of the universities where epidemiologists will be evaluating the district's testing data, researchers tracking school reopening plans are also playing close attention.
"A lot of school districts will be watching to see what happens with this," said Annette Campbell Anderson, an assistant professor at Johns Hopkins who is leading work on a state-by-state school reopening tracker. "I'm very curious how this will roll out."
Anderson said she has questions about the "operational logistics" of such an undertaking and whether it's "the best use of funds" now that the district — and districts in general — will be expected to provide a higher-quality virtual learning experience.
But she added that testing Los Angeles Unified's students, who are predominantly Hispanic and Black, could be a way of "doubling down on prevention efforts" in communities that have been disproportionately affected by the virus.
She highlighted recent data from the Centers for Disease Control and Prevention showing that compared with white children, hospitalization rates for COVID-19 among Hispanic children are eight times as high — and among Black children, five times as high. In addition, Black and Hispanic children are more likely to have underlying medical conditions, such as obesity or health problems linked to being born premature.
"The children most vulnerable are once again the students we have to be most concerned about," Anderson said.
Only a month ago, the CDC issued guidance advising against universal coronavirus screening by schools. But views are beginning to change now that the CDC has released information showing that cases among children have been increasing since March, said Susan Chaides, a project director for Community Health and Safe Schools with the Los Angeles County Office of Education.
"As we learn more about students, there might be more of a push" for universal testing, said Chaides.
She added, however, that most districts are just figuring out how to get all employees tested. "To go beyond in doing students and their families is quite aggressive," she said.
A key part of the effort's success, she added, will be how efficiently the district team and public health officials share testing and contact tracing data. Sharing exposure information from the broader community can help the district and public health agencies get a head start on isolating those affected, she said.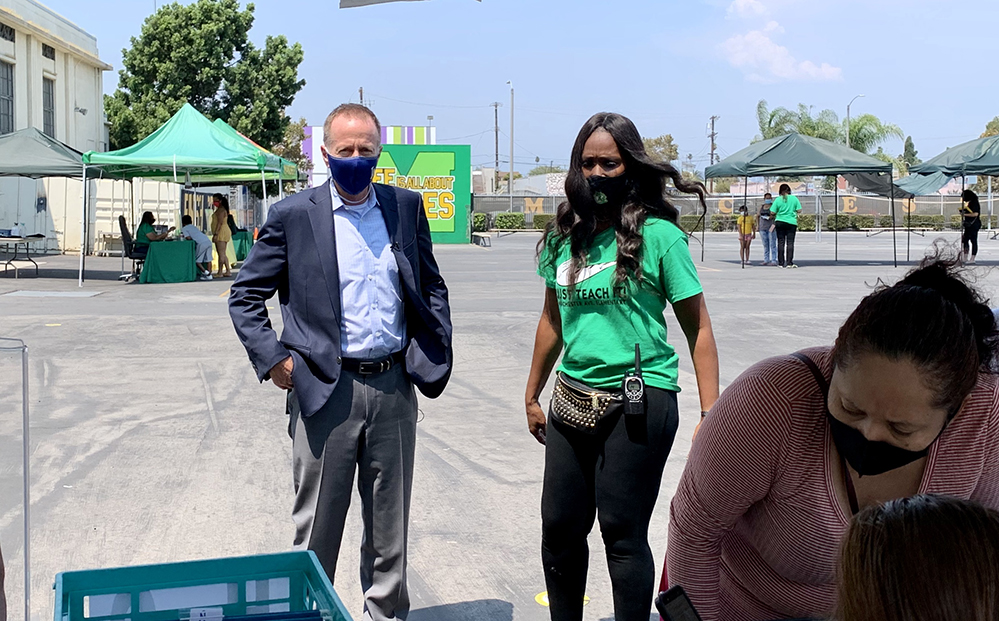 'To the ends of the earth'
The district's more than 600 school nurses will be conducting the tests, while staff members in a variety of positions, including those who normally work as teacher assistants and afterschool providers, will be trained as tracers. The district's recent contract agreement with the union for non-teaching employees included flexibility for taking on duties outside normal job descriptions. Beutner calls this an "all hands on deck" approach to confronting the pandemic.
The three universities, which also include the University of California, Los Angeles, and Stanford University, are donating their services and will monitor the testing data. The district also "went to the ends of the earth" to find testing labs that could provide saliva-based tests with overnight results, the superintendent said. The district is working with the Kansas-based Clinical Reference Laboratory and SummerBio, a Silicon Valley startup.
About 40 schools will be initially designated as testing centers. Beutner said the district has not yet "crossed the bridge" of deciding whether students would have to be tested in order to return to school. He said the goal, for now, is to test all students whether they are in school or not, but if buildings begin to reopen, priority would likely go to families that choose in-person learning.
Beutner also noted the district's efforts over the summer to disinfect schools, upgrade air filters and take other measures to make classrooms safe, but he added, "The missing piece in schools is connecting that data about where the virus is or isn't in the school community. Testing and tracing have to be a part of it."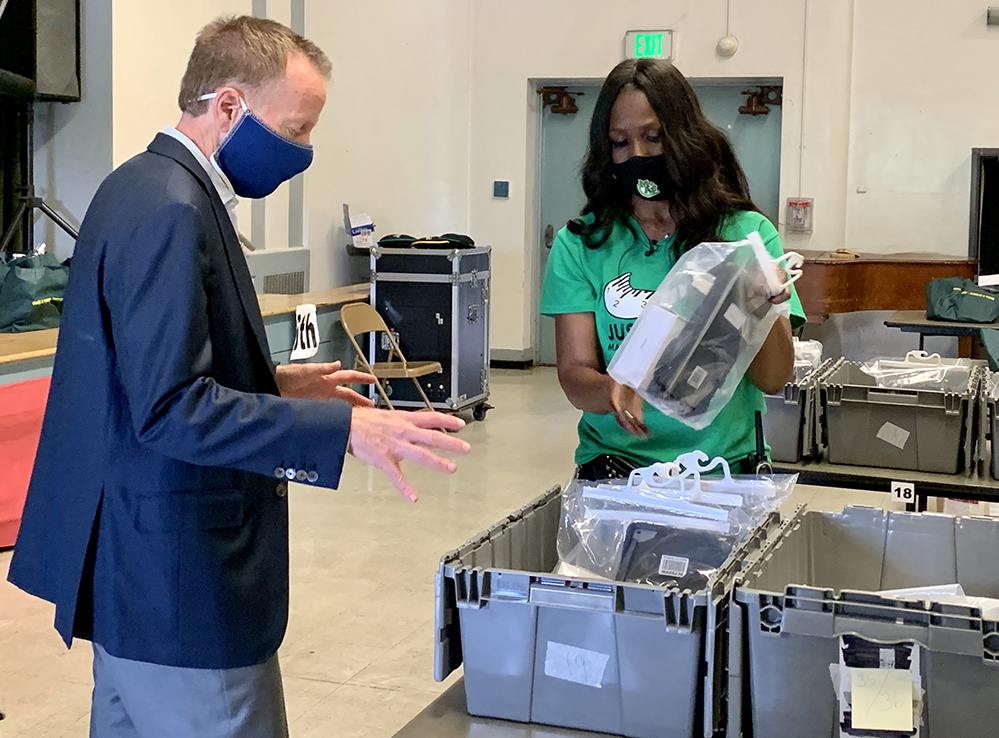 Support The 74's year-end campaign. Make a tax-exempt donation now.