LISTEN — Class Disrupted S4 E1: The Disruptive Journey Ahead
A preview for how Diane Tavenner and Michael Horn plan to help educators innovate this season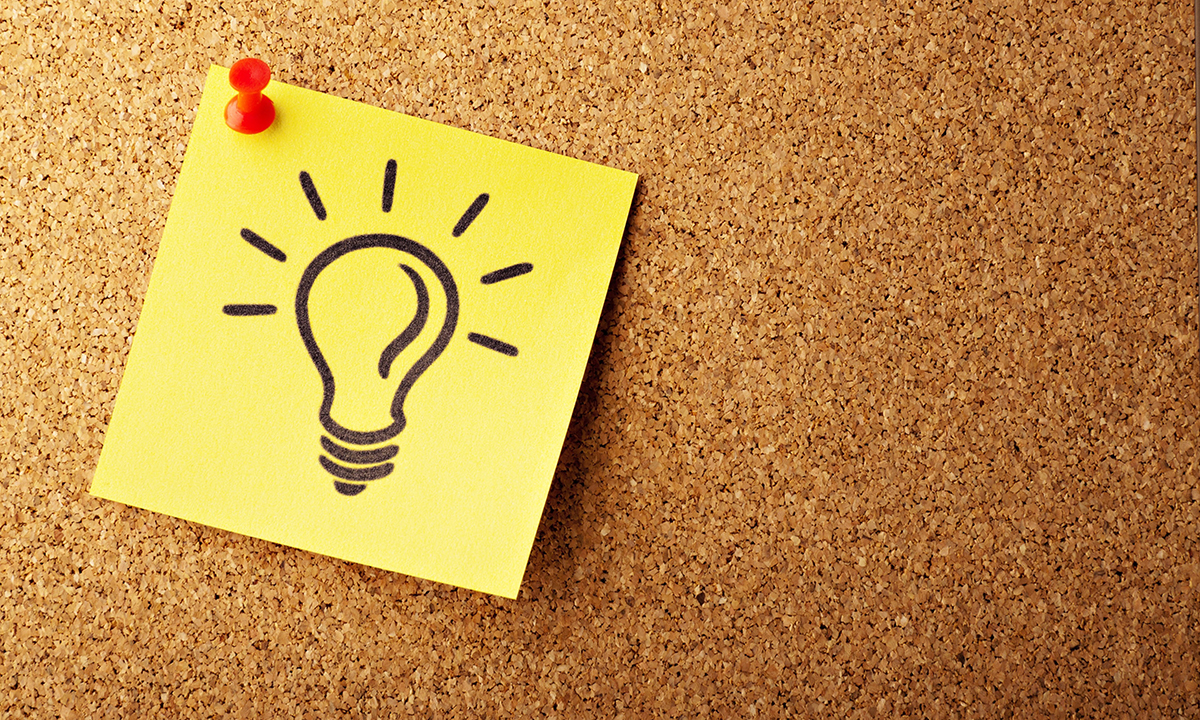 Support The 74's year-end campaign. Make a tax-exempt donation now.
Class Disrupted is a bi-weekly education podcast featuring author Michael Horn and Summit Public Schools' Diane Tavenner in conversation with educators, school leaders, students and other members of school communities as they investigate the challenges facing the education system amid this pandemic — and where we should go from here. Find every episode by bookmarking our Class Disrupted page or subscribing on Apple Podcasts, Google Play or Stitcher (new episodes every other Tuesday).
Although classrooms are not disrupted as they were over the last three school years, we are back with the goal of finding a way to intentionally disrupt them. In the opening episode of Season 4, we catch up on headlines from their summers and share a preview for how we plan to help educators innovate over the course of this season.
Listen to the episode below. A full transcript follows.
Diane Tavenner: Hey, Michael.
Michael Horn: Hey, Diane.
Tavenner: Michael, I'm sitting here in your office looking at you in person. I can't even believe it. We're here together.
Horn: Yeah, this is crazy. It's two days in a row hanging out in beautiful New England in the fall. And I will be honest, I'm feeling totally lucky. I mean, it feels like we're moving out of the pandemic stage, dare I say. But we're not moving out of our podcast, which is really cool and makes me feel really happy, because there's a lot of work still to do in education, and our schools are under a lot of pressure.
Tavenner: There's no denying that, Michael. And I'm feeling lucky, partly because it is a stunning New England day here, and I've left the heat wave in California behind, at least for a few days. And I get to be here with you as we kick off this new season, which I think is going to be really exciting.
Horn: And it's our fourth season of our podcast, which is just wild, Diane. But we both have some personal updates. We have some things that I think people would be interested in. What have we been up to in the summer? Some news on your side. So there's a bunch of things. And then we can get to outlining the actual season of the podcast itself. But let's start with the personal.
Tavenner: All right. Well as you know, in the last couple of weeks, we have launched the 20th year anniversary celebration of Summit Public Schools.
Horn: Wow.
Tavenner: It's my 20th year with the organization. I'm the fortunate founder of the organization. And the big news for me personally is it's also my last with the organization. And so I have this last incredible 20th year to spend in the role I'm in in this incredible community. So that's a big transition and milestone for me.
Horn: I will say congrats before you go on any other personal updates, because just wow, what you've built, what you've accomplished, the team, the lives you've changed. It's been a real privilege to get to sit alongside and see it. So congrats as you embark on this final year in that position. But I know there's more to come on that front.
Tavenner: Well I really appreciate that, Michael. It has been my honor and privilege and continues to be. One of the biggest reasons it's been such an honor and privilege is, as you know, my own son was a Summit student from 6th grade through 12th grade. He's very much a product of the experience. I'm so grateful to everyone who essentially helped raise him with me. I can't believe it; he's a junior in college this year, Michael.
Horn: That's wild.
Tavenner: He left last week, and one of the highlights for me from the summer was that he actually came home and spent a bunch of time at home this summer. One of his good friends from college was living near us this summer. He had this incredible internship at GoogleX, which is the innovative center of Google, and we did weekly dinners with them. And so I will say, Michael, after spending those incredible dinners this summer with those two young people, talking about what the world can be, and what it can look like, and how we need to approach that, I am fired up and ready to talk about that this year and inspired by their work.
Horn: That's awesome. Before you leave that, tell people, because everyone knows he's enrolled at Minerva University. Where is he actually studying this year?
Tavenner: So he just left. He's in Buenos Aires for this semester. He'll be there through December. And then in the spring, he will be in Hyderabad, India. And I, personally, will benefit from this one. We are planning to visit him there, which I can't wait. I'm making my way through a reading list from our incredible listeners from last year who offered great readings and stuff.
Horn: Yeah, a bunch emailed us and wrote in on Twitter and so forth with, "Hey Diane, you've got to read this," and so forth. Maybe you'll bring some lessons into the podcast, because you did from Germany last year. So we'll see. I hope at some point this season you might be willing to share what's next in your own professional journey.
Tavenner: I think at some point. What I can tell you for sure right now is I'm not retiring.
Horn: So stay tuned, because you'll want to know what Diane is doing next. We'll carry that throughout. On my end, Diane, as you know, I had a new book come out.
Tavenner: Yes. Yay.
Horn: So I'm excited. From Reopen to Reinvent, it's called. You can all buy it wherever you buy books these days. But more importantly, I think, it's based on this podcast, right? So thank you, first. The content and the ideas really came out of the conversations that we have had over the last three years. And it's out in the wild, and I hope it helps people innovate and make some changes right now.
Tavenner: Well, I think it most certainly does, Michael. One of the best parts of this podcast for me is just the learning that I take away every time we're in conversation, and the perspective you have and the wisdom that you have and that you share, and that we're able to bring together is so useful to me as a practitioner. I just feel like this book is the next best thing to having a conversation with you, and so I hope that lots of people will read it and benefit.
Horn: Well I appreciate that. And like I said, it was cool to distill it all in one place. But I'll say, personally, we've had a lot of fun in New England this summer. We've had heat waves here this summer, and a lot of drought, frankly, until literally you arrived, I think. Then there you brought the rain. But we've gotten away to Rhode Island, New Hampshire, Maine. Not Vermont, but you're going there for me, so I'll live vicariously.
My kids are now in second grade, they're enrolled in the same Montessori school that they were last year, and they were so psyched to get back. And as you know, I'm teaching at Harvard, and so the kids and I both had our first day of school on the same day, which they just loved. They thought that was hilarious. So that's where we are as a family.
Tavenner: Well that is such fun, and I love that age. I'm envious of it that you are there. And it is a great lead-in to this season, I think. That everyone is coming back to school at this point. And so that said, the conditions are changing, maybe, Michael?
Horn: Yeah. Let's talk about it. I mean, the conditions in which certainly we started this podcast have changed, Diane. Not just that we get to be in person, because as listeners know, most of this has been virtual. But classes literally are not disrupted anymore in the same way, and yet…
Tavenner: And yet…
Horn: And yet we're still dealing with some very serious ramifications and fallout from the pandemic. I think it's fair to say that, despite a lot of educators, who in the early days of the pandemic in 2020 said, "We're not going to go back to normal," if we're being honest, a lot of places are sliding back to normal. And if we're being honest, you and I are not content with that.
We actually now want to lean in to disrupt the way the classroom has always operated. And I'll say the classroom has always embedded failure in it by its design. And we're not satisfied with that as an answer. Students deserve more. They're capable of far more. So this year, we really want to get granular about helping educators build the capacity to innovate, because we know that they've got a million pressures bearing down on them and things on their plate at this moment. But there are some techniques and tools they can use to actually lean into innovation at the same time.
Tavenner: So true, Michael. Our approach to this season is to be thinking about and talking about how can we purposefully disrupt class this time, and what does that look like.
Horn: As opposed to COVID, we're going to do the disruption.
Tavenner: Exactly. We like to put our money where our mouth is, and so Summit and the work that we're doing, we've got about three case studies where we're actually doing this work in our schools daily right now. We are going to explore those, and sort of come back to those experiences over the course of the podcast season. We've got the role of… I'm in it. I'm in the thick of it. I'm the practitioner, along with our incredible team who's doing this work. You've got this expert lens on innovation. I think together we're going to be able to look at these two pilots we have going, and a full redesign in one case, and break down, how do you actually do this? How do you thoughtfully disrupt things? How do you thoughtfully innovate? And be able to extract the lessons, and the learnings, and hopefully some of the how-tos. And I, personally, am excited, because I think you're going to help make our work better over the course of the year. This is real time, real life.
Horn: Well, I'm flattered that you'll say that. But I'm excited because this is obviously a case study, pull out the lessons, like, that's how I was trained. But I'm really excited to dig in for two other reasons. One, selfish alert here, I get to learn about what you're building, and I get to stay up on the latest and greatest at Summit. That's always worthwhile, because you all make important breakthroughs for students. I get new "ahas" out there, and hopefully I can share that then with educators.
But maybe more importantly for our listeners real-time who are in schools and different circumstances from yours, I'm excited to help people see how they can do this work of innovation in a very practical way, in examples in your schools this year that are both small and really large. So at all levels of schooling, if you will.
Tavenner: Yeah. And that's not all, Michael.
Horn: Ooh no, that's not all. Because we will continue to do a few episodes on current events, if you will, that we both think sometimes get framed in the media in a way that's very all one or all the other, sort of this verse that side. We think that they deserve a different take to be helpful for educators on the ground, mired in the muck, to see through them into something that's actually practical and hopefully helpful, that splits beyond the polls that so many of these conversations break down into today. Because my observation is each of us are trying to make progress in our own lives, and we want to help on that front.
Tavenner: Well that is a really serious lineup for the summer, or not the summer.
Horn: We're coming out of summer.
Tavenner: I am still in the summer, but for this season I promise you I will be in it in the year. I can't wait to get to it. We'll be there in our next episode, which will be coming soon. But before we do that, we thought it might be fun to check in on what we've been reading, thinking about, listening to over the summer. So what's been on your list?
Horn: Yeah. Well I will say I've been so excited, Diane, because I've actually watched television series that were somewhat current. Only Murders in the Building and The Bear.
Tavenner: Rare for you.
Horn: Very rare. But I will out myself, the kids and I have been watching a lot of Star Wars. Every Friday we do a different episode. And then they've gone back to the movies, and so we're like Star Wars all the time. I was not a huge Star Wars kid, but the girls are pulling me there.
I'll also say I've read a bunch of books, not surprising. But I'll call out Ian Rowe's book Agency that I read. Obviously, it's topical for us. But I like how he raises developing agency as one of the paramount goals for schools. That really landed. I will say he has a different definition on agency from mine, but I think it's useful. I like also how he splits the conversation from the usual polls that exist in education to both empower individuals, but also acknowledge the role of communities in society and schools in supporting those individuals. I appreciated that third way slant in it. What about you? What's on your list?
Tavenner: Yeah, that's so fun. Well, talking about polls and in society. It's hard to get away from that right now. I just finished Collective Illusions by our friend Todd Rose, and got to spend a little bit of time with him this week. Michael, I would love to talk about this book. I hope we can maybe revisit it…
Horn: Let's do it.
Tavenner: …This season. I notice you have a few copies laying around. What's compelling for me about the book is that it actually gives me hope that as a society, we aren't as divided and polarized as we think that we are. Because quite frankly, I feel a lot of dread about that on a nearly daily basis. And so I'm hopeful when I read this book and understand what's going on, and I'm compelled to act. Because even if we're not technically that divided, right now we're acting like we are, and if we don't do something about that, it's going to become a self-fulfilling prophecy. There are some clear things that we can do that feel manageable and doable.
Horn: So I love it. Let's dig into that. We'll dig into it with an angle around education specifically. I'm reading Amanda Ripley's High Conflict right now, so it's very much related. I think this will be topical for people as we embark on Season 4 of Class Disrupted. We'll see you next time.
Support The 74's year-end campaign. Make a tax-exempt donation now.