Legislative Proposal Aims to Streamline Virtual Charter School Process in Oregon
Advocates support House Bill 3204, which is tentatively scheduled for a Senate committee vote this week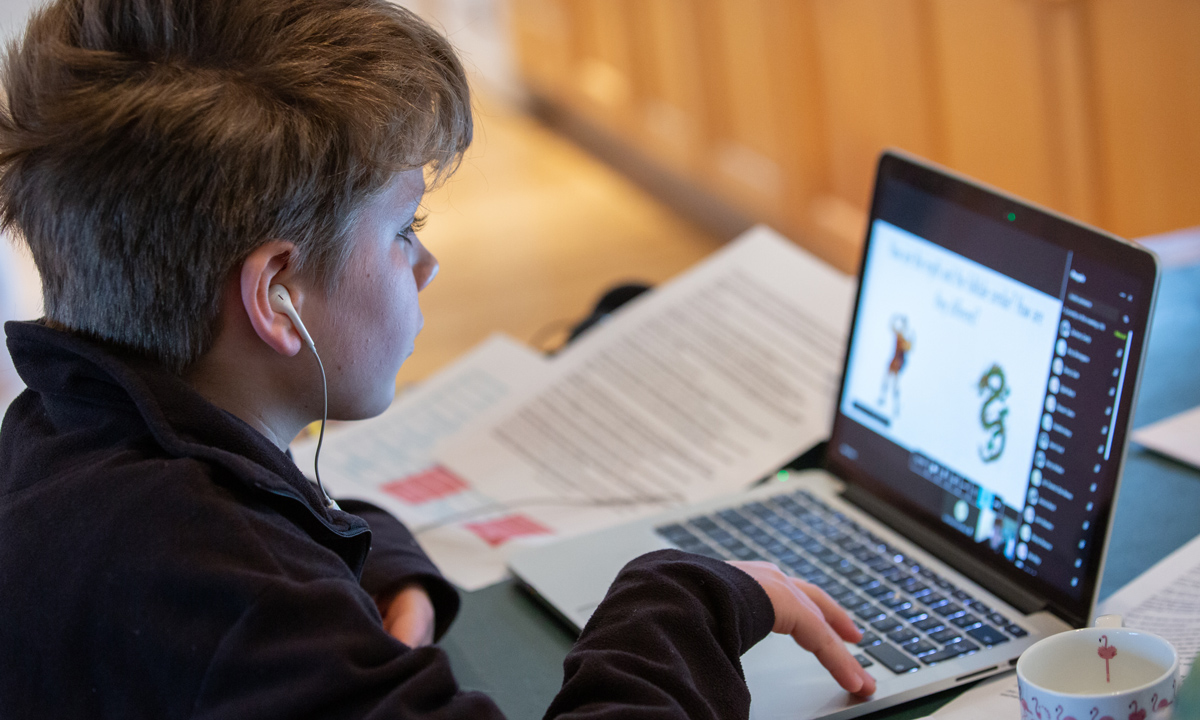 Support The 74's year-end campaign. Make a tax-exempt donation now.
A bill moving through the Oregon Legislature could help students who want to attend virtual charter schools.
Supporters of House Bill 3204 want to streamline communication between school districts and families seeking to leave brick-and-mortar districts and enroll children in virtual charter schools. The student's home district has to approve the switch, and districts with 3% or more of their students enrolled outside their in-district options can deny the request.
The bill would require districts to notify families of a denial within 10 calendar days of their request. Advocates said some kids have been out of school for a month and a half before they hear back.
Supporters also want to hold districts accountable for demonstrating whether they've reached the 3% limit.
Proponents claim there are 30 brick-and-mortar school districts over the 3% mark and 13 of them haven't updated their figures since 2020. If their data isn't updated and accurate, they argue, it's possible a district could improperly deny a student request.
The bill is tentatively scheduled for a vote on Thursday in a Senate committee that includes a Republican who has not participated in the Republican walkout that's brought work on the Senate floor to a halt.
If the bill passes, districts would need to calculate, at least twice each year, the percentage of students attending virtual charter schools that are not sponsored by the district.
While advocates see this as a step in the right direction, it doesn't address their larger issues with Oregon's current transfer model.
COVID enrollment spike
The number of students in virtual charter schools across the state rose for years until it reached a peak in 2020-21, according to data from the Oregon Department of Education.
Many parents spoke out during the pandemic about school closures and frustrations with how districts were handling COVID, saying virtual charter schools seemed like a better option at the time.
The boost in students going to virtual charter schools was also seen nationally. During the 2020-21 school year, an additional 175,260 students enrolled in virtual charters, bringing the total enrollment nationwide to 483,871, according to the National Education Policy Center.
That shift accounted for more than 70% of the increase in charter school enrollment between the 2019-20 and 2020-21 school years.
The policy center noted last year that these schools have "long been the worst-performing schools in the charter sector."
In Oregon, virtual charter enrollment has declined since the 2020-21 peak, possibly due to the return of in-person learning. However, it is still higher than the pre-pandemic levels.
There are about 15,700 students in Oregon's virtual charter schools this year. Online enrollment makes up about 30% of all charters in the state and nearly 3% of all Oregon students. About 552,000 students attend public K-12 schools statewide.
Support for the bill
House Bill 3204 was presented this year to lawmakers with backing from a consortium of virtual charter schools across Oregon.
There is no organized opposition to the bill. It passed the House in a 47-8 vote, with five excused members, and faces a potential Senate education committee vote on Thursday. Republican Sen. Dick Anderson of Lincoln City is on the committee and has not yet taken part in the Republican Senate walkout. Floor votes are suspended but some committee work is proceeding.
In the House, parent Lorraine Blatter from rural Linn County shared her son's experience, a second-grader at Willamette Connections Academy, with lawmakers in a recent hearing.
"Not only does he have perfect grades, but since kindergarten, Gabriel has been one to two grades ahead in reading and math," she testified. "If there was no limit to any child having access to online schooling … I strongly feel that we would see a much higher educational success rate in Oregon among our future generation."
Blatter and her family are planning to move to a neighboring school district soon. She worries if the next district does not have accurate data, it could jeopardize her son's ability to stay with the academy.
The bill would allow exemption from the 3% limit for students who previously lived in another school district and attended a virtual charter.
"Right now, we can take his online school on the road with us when we travel for our small business or to visit family anywhere in the world," Blatter said. "It would be devastating if we can't take his school with us when we move just miles down the road."
A first step
Despite advocates' frustrations, this bill does not address the 3% limit.
Several bills in the last few years – and this session – have attempted to change the percentage or remove it but none has been successful.
Virtual charter school advocates see House Bill 3204 as a minimum step to help online school families.
"We need to be bridging the gaps and the divides between our public schools, our charter schools, our virtual charter schools, and I would say even our private schools," said Rep. Emily McIntire, R-Eagle Point, when testifying in favor of the bill earlier this month.
McIntire is one of the bill's chief sponsors and serves on the House education committee.
She stressed in her testimony that if a family has made the decision to move their child – maybe because of mental health issues, educational needs, bullying or anxiety – they should have access to the needed information as quickly as possible.
"Choosing a school is massive … it's really scary," McIntire said. If a family sees a virtual charter school as their best option, she added, then "by all means, every single person that is attached to that child should be trying to help that child get to where they need to go."
Oregon Capital Chronicle is part of States Newsroom, a network of news bureaus supported by grants and a coalition of donors as a 501c(3) public charity. Oregon Capital Chronicle maintains editorial independence. Contact Editor Lynne Terry for questions: info@oregoncapitalchronicle.com. Follow Oregon Capital Chronicle on Facebook and Twitter.
Support The 74's year-end campaign. Make a tax-exempt donation now.