Maui's Displaced Students: Hawaii to Reopen Lahaina Schools 2 Months After Fire
Three schools will resume classes after fall break, while a temporary facility is being built for students of the destroyed King Kamehameha III school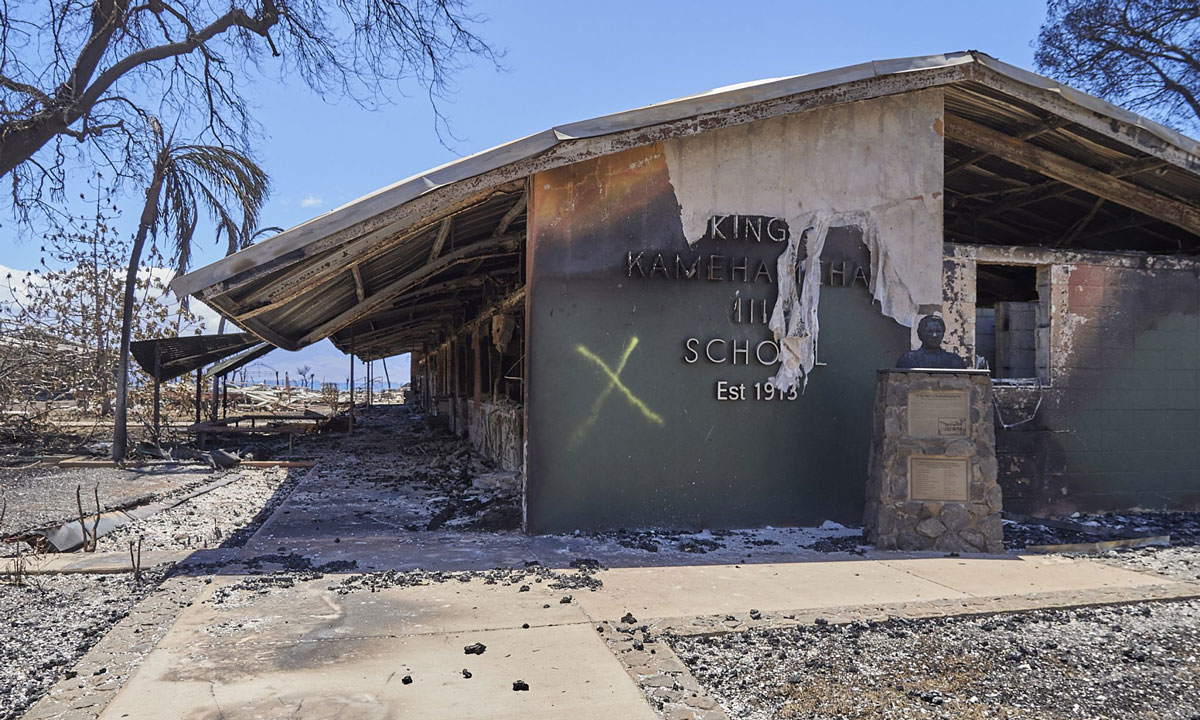 Support The 74's year-end campaign. Make a tax-exempt donation now.
After an uncertain and challenging start to the school year, students will be able to return to Lahaina schools in mid-October, officials said Tuesday.
Hundreds of children from Lahaina have been attending schools elsewhere on Maui or undergoing distance learning since the Aug. 8 inferno that left much of the historic town in ruins, killing 97 people and uprooting thousands from their homes.
One school, King Kamehameha III Elementary, was burned beyond repair, but the other three will reopen next month after extensive air, drinking water and soil quality testing and debris removal, according to the state Department of Education.
Lahainaluna High School will be the first to reopen on Oct. 16, followed by Lahaina Intermediate on Oct. 17 and Princess Nahi'ena'ena Elementary on Oct. 18. The elementary school will serve its original student population as well as students formerly enrolled in King Kamehameha III Elementary.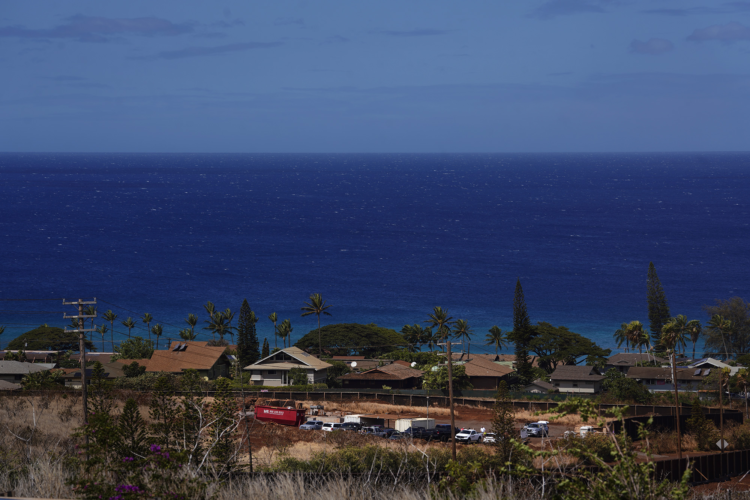 Meanwhile, a temporary campus is being built to replace King Kamehameha III Elementary at the Pulelehua project, a mixed-use development located between Kaanapali and Napili. The school should be ready for operations in approximately 95 days, said Col. Jesse T. Curry of the U.S. Army Corps of Engineers, which is helping build the facility.
The Federal Emergency Management Agency will fund the $5.36 million in building costs, said DOE Superintendent Keith Hayashi. He added it is premature to talk about a timeline for building a permanent replacement for the school, although the department's lease for the temporary site is currently set for three years.
Prior to the start of the school year, 603 students were registered at King Kamehameha III Elementary, and 680 students were registered at Princess Nahi'ena'ena Elementary. A total of 3,001 students were registered at the four Lahaina campuses, which have been closed since the start of August.
Families may continue to enroll their students in central and south Maui schools or in the Department of Education's virtual learning option, Hayashi said. The department is still assessing its plans for the West Maui learning hubs providing in-person support to students enrolled in distance learning.
"Our hope is that by providing the reopening dates, with about three weeks of lead time, families can use this information to make decisions that are in the best interest for their situation," Hayashi said.
The DOE said all large debris has been removed from the schools, and they're undergoing professional cleaning.
Kara Scott, who lives in Napili, said her 8-year-old son was set to start third grade at King Kamehameha III Elementary this year. She said her family needed the temporary school site "yesterday," adding that she and her partner cannot afford to take more time off to supervise their son as he completes the state's distance learning program.
Even when Princess Nahi'ena'ena Elementary reopens after fall break, Scott is unsure if she will enroll her son, citing concerns about unsafe air and soil quality on the campus.
"We don't know enough about the air quality and soil and water, and we're afraid," Scott said.
David Brown, a special education teacher at King Kamehameha III, echoed Scott's concerns of returning students to Princess Nahi'ena'ena Elementary, adding that some parents may not want their children passing by the site of the fire on a regular basis. However, he believes any site north of Kaanapali should be far enough away from the fires to ease parents' concerns about their children's health.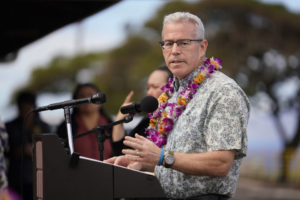 Kenneth Fink, director of the state Department of Health, emphasized that the drinking water and soil at the three Lahaina schools opening after fall break are safe.
The air quality monitors on the three campuses have also consistently reported good air quality, Fink said, although the department will continue to monitor the air for any residual ash.
"We're very happy to be at this point that we can confidently say it's safe for students and staff to return," Fink said.
In a Board of Education meeting last week, deputy superintendent Tammi Oyadomari-Chun said the department's reopening plan will include procedures for monitoring any changes to schools' air quality.
Rebuilding can take years, Gov. Josh Green said, but he hopes that a return to school will provide Lahaina students with a stable routine that can aid their recovery.
"The best way for us to heal is to achieve normalcy," Green said.
Civil Beat's education reporting is supported by a grant from Chamberlin Family Philanthropy.
This story was originally published in Civil Beat.
Support The 74's year-end campaign. Make a tax-exempt donation now.