Korman & Rotherham: You Can Help Schools and Social Service Agencies Collaborate Better for Students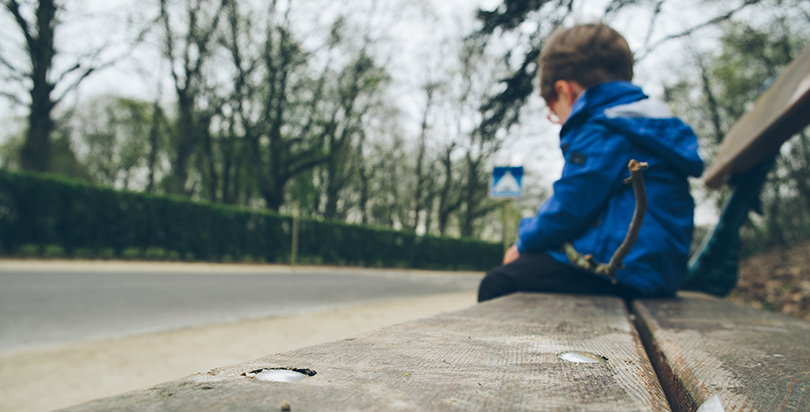 Each year, an estimated 5 million students experience chronic and catastrophic disruptions to their education. These include incarceration,
homelessness
,
pregnancy
,
relocation of military families
,
migrant and refugee experiences
, and
foster care
, and often no one is meaningfully accountable for their education success while they are going through it. The circumstances and stories vary, but the root causes of educational challenges for all these students are consistent: They are regularly faced with
interrupted learning
,
barriers to enrollment
, and
disconnected services and care
.
While some young people truly fall through the cracks and are served by no one, there is a much larger group of kids who seem to be served by everyone. They have multiple agencies and nonprofits acting on their behalf simultaneously, but generally without coordination. In fact, these agencies are often not even communicating with one another. For most of these students, no one is responsible for seeing them successfully through high school graduation — so, in addition to everything else they are managing, they carry the burden of being the sole navigators of their education pathways.
The supports that community organizations and social service agencies provide, such as access to housing, health care, education opportunities, life skill development, and remediation, are crucial. But if they happen in silos across different agencies, they are not only inefficient; they also increase the chaos already at-risk students are facing.
Right now, kids get too little from too many people when what they need is a lot of support from a few consistent sources.
Think for a moment about Vic (a real person but not his real name): He's a 17-year-old student in a large city school district who has difficulty speaking directly to people or in groups. He also lives in a foster care group home. His social worker believes that his speech condition is a result of trauma that he experienced, but according to his school district, he does not qualify for any special education services. His social worker told us that it was difficult to get Vic enrolled and engaged in school, but once he was finally back, he was placed in a theater class as his last elective. He enjoyed the class — but the final exam required a prepared monologue. Vic's social worker asked the teacher to allow him to prepare a song or rap instead, but the teacher — not seeing any special education designation or required accommodations — refused.
In order to protect Vic's privacy, agency rules prohibited his social worker from telling his school or teachers about his condition, and when the final exam came around, Vic didn't show up at school. He failed the class.
This story gets much worse.
Vic passed all his other classes and was otherwise qualified to graduate on time. His school offered him a chance to take an elective course that summer, which he took and passed. But no one told him that the summer school class was only 1.5 credits — not the 4 credits he needed to get his diploma. Vic, 2.5 credits short of graduation, never went back to school.
It doesn't have to be this way. Thoughtfully creating coherent systems of support that enable all students to graduate from high school prepared to enter college or the workforce requires a wholesale rethinking of the ways in which education and social service agencies interact with one another, with the children in their care, and with families and caregivers. We must evaluate how programs are designed, how policies are implemented, how data are stored and accessed, and how funds are distributed — with an eye toward facilitating long-term durable success for the child, rather than myopically fulfilling the missions of individual agencies.
Starting this month, with support from Carnegie Corporation of New York, we will spend a year digging into this issue, thinking deeply about what good services look like and identifying policies and practices that support (or inhibit) success for students. We invite you to join us; if you have a story of disrupted education experiences that you'd like to share, click here. The story might be yours, or that of a young person you know. We'll share these collected stories along with policy analysis and insight that we think will move us toward better systems for all students.
Disclosure: The 74 receives funding from the Carnegie Corporation of New York
Support The 74's year-end campaign. Make a tax-exempt donation now.