Jordan: Chronic Absenteeism in the Time of Coronavirus — What Happens to Admissions, Promotion and Accountability?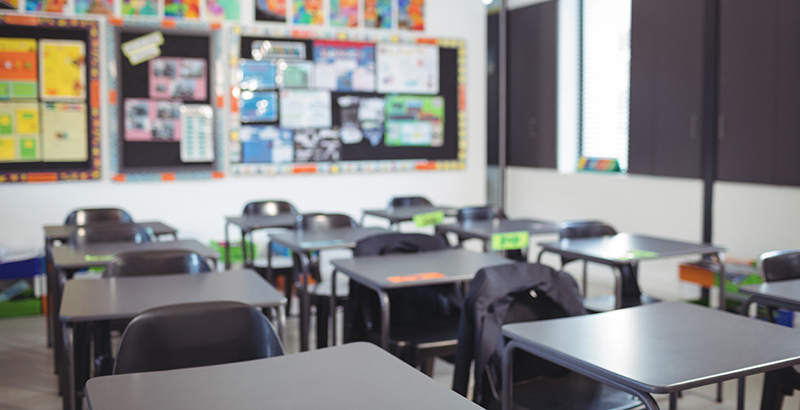 A version of this essay was originally published on the FutureEd blog.
The spread of coronavirus, the need for social distancing and the shuttering of schools in more than 30 states leads inevitably to the matter of school attendance. Given that many of the same states closing schools are holding schools accountable for student absenteeism, will the fast-moving virus wreak havoc on this important metric?
The U.S. Education Department is already offering an out, raising the possibility of one-year waivers that would allow states to exclude the indicator from their 2019-20 accountability rubrics. Currently, 36 states and the District of Columbia use some definition of chronic absenteeism in assessing schools under the Every Student Succeeds Act.
The Illinois Department of Education has agreed not to count days missed because of public health emergencies toward chronic absenteeism totals. In Massachusetts, the state Department of Education has agreed to consider attendance rates through March 2 for accountability purposes and disregard absenteeism for the rest of the year.
What's more, districts have begun removing consequences for missed school days. New York City schools, which factor absenteeism into admissions decisions for selective middle and high schools, will not count days missed because of the coronavirus outbreak. Washoe County, Nevada, will not consider illness-related absences in making decisions on whether to hold back struggling students. The Reno-area district had recently established a policy of leaving back any student missing 18 days for any reason in the previous year.
Such steps should help schools manage the accountability side of the absenteeism equation. But there's also an equity dimension that coronavirus-inspired school closings need to address.
Missed school days predict weaker social skills in kindergarten, poorer reading skills in third grade, lower grade point averages in middle school and higher dropout rates in high school. This is the reason schools track absenteeism in the first place: Missing school takes a toll on academic achievement, especially for disadvantaged students.
Children living in poverty are more likely both to be chronically absent and to suffer academically when they miss out on instruction. A 2010 study found that chronically absent kindergartners gained 14 percent fewer literacy skills than those who attended more regularly. The negative impact, though, was 75 percent greater for low-income kindergartners than for their more affluent peers.
Disadvantaged children are less likely to have tutors or resources at home to make up for lost time. And as schools promise online learning in the current crisis, these are the children who are less likely to have access to the internet.
These equity issues have made it more difficult for local and state education leaders to close schools in the face of the virus. But some districts have come up with creative solutions.
Tacoma, Washington, has shuttered schools but developed a drive-through meals system for families to pick up food. In Los Angeles, where a quarter of families lack internet access, the district is partnering with television networks to deliver instruction during what will be at least a two-week shutdown. South Carolina is equipping 3,000 school buses with Wi-Fi to act as hotspots in communities with limited broadband access.
Coronavirus will test every aspect of our public education system, particularly whether children can continue to learn beyond the classroom and how we measure achievement gains given the gaps in instruction. On data spreadsheets for attendance and more, the 2019-20 school year will have a giant asterisk.
It makes sense, as a result, for policymakers to give schools a pass on chronic absenteeism in their accountability rubrics for the school year. But the value of the metric for improving student achievement remains clear.
Phyllis W. Jordan is editorial director of FutureEd, an independent, nonpartisan think tank at Georgetown University's McCourt School of Public Policy. She is the author of Attendance Playbook: Smart Solutions for Reducing Chronic Absenteeism, released by FutureEd and Attendance Works.
Support The 74's year-end campaign. Make a tax-exempt donation now.