Jeb Bush Calls for 'Earthquake' in Federal Education Funding and Policy Under GOP Control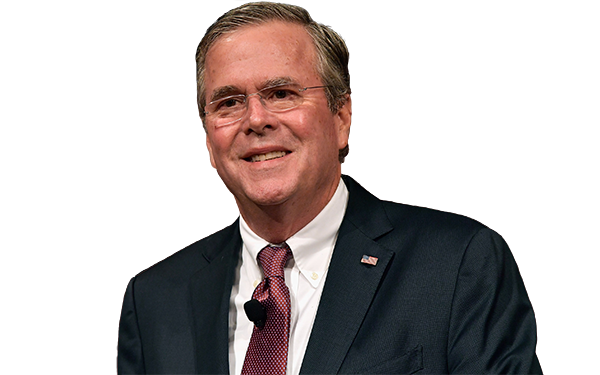 Washington, D.C.
Jeb Bush wants to see big changes in federal education funding and policy in the coming years under the newly unified Republican government.
"I hope they're bold about this," Bush said Thursday at the Foundation for Excellence in Education's annual conference. "I hope there's an earthquake as it relates to education funding and education policy."
This is an important time for broad education reform, said Bush, the former Florida governor, presidential candidate, and founder of the foundation.
"There's a reason why people are anxious. There's a reason why they're angry," he said, referencing the results of the presidential election. "The basic institutions in their lives don't work they way they used to work 30 or 40 or 50 years ago, education being front and center."
He urged Republicans in Washington, from Congress to the incoming Trump administration, to cut federal requirements on state and local education decisions.
Bush said 80 percent of employees in Florida's Department of Education are responsible solely for compliance with federal grants and programs, even though federal dollars represent only about 10 percent of school funding.
"This is the time to change that, to trust states to make the decisions," he said.
States should be able to put more federal dollars into charter schools "or any schools where teachers are succeeding with our most disadvantaged students," Bush said.
He also encouraged Congress to give block grants for preschool and early-childhood funding to states, where local leaders could focus on early literacy and kindergarten readiness.
Bush, who will join the faculty at Texas A&M next year to teach a course on governors, also called on states to expand college savings accounts to be used for K-12 and other education expenses.
"The best way to deal with the sense of disenfranchisement that truly exists across this country is not to empower institutions," he said. "It's a bottom-up approach where we empower families and trust them to make decisions."
Bush also praised education secretary nominee Betsy DeVos, who used to sit on his foundation's board of directors.
DeVos is a "phenomenal, strong woman, and she will do an extraordinary job as secretary of education. We all are looking forward to working with her," Bush said.
The Walton Family Foundation, Bloomberg Philanthropies, Eli & Edyth Broad Foundation, Dick & Betsy DeVos Family Foundation, Doris & Donald Fisher Fund, and the Triad Foundation provide funding to The 74 and the Foundation for Excellence in Education. The 74's Editor-in-Chief, Campbell Brown, sits on the American Federation for Children's board of directors, which was formerly chaired by Betsy DeVos. Brown played no part in the reporting or editing of this article. The American Federation for Children also sponsored The 74's 2015 New Hampshire education summit.
Support The 74's year-end campaign. Make a tax-exempt donation now.