'It's Trendy, It's New': Is The Future of Healthy School Lunch Vending Machines?
How one Louisiana district increased school meal participation — and eased its cafeteria labor shortage.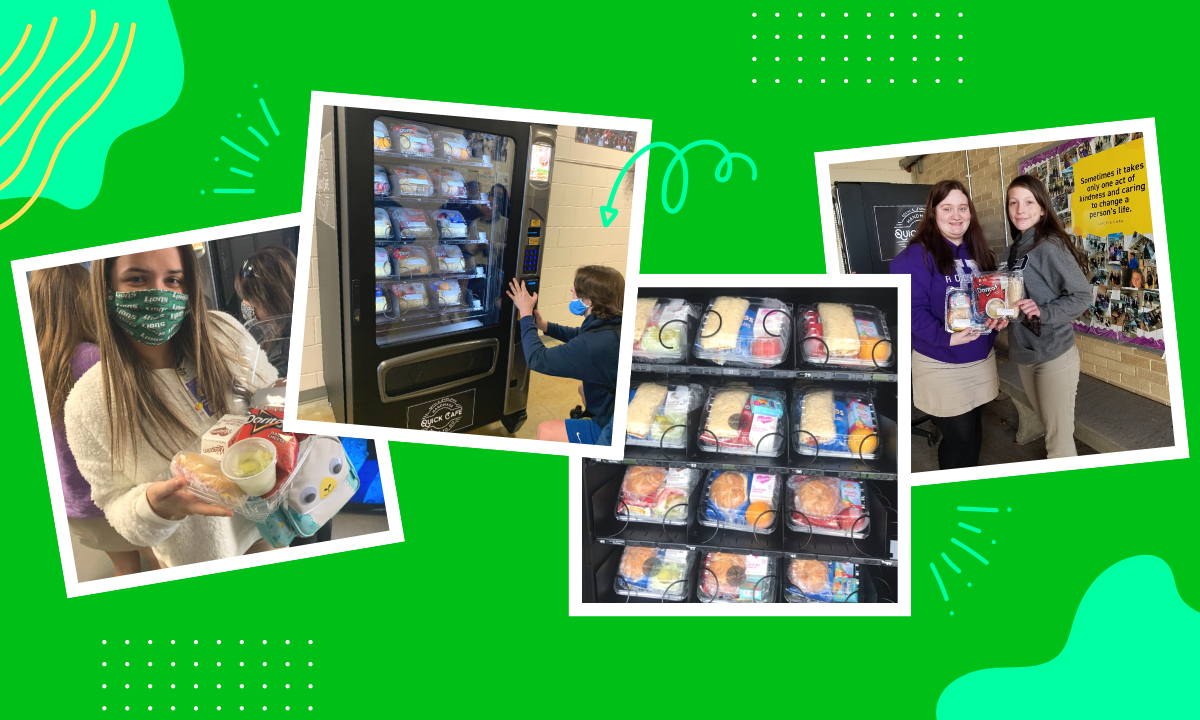 No paywall. No pop-up ads.
When students returned to in-person classes in August 2020, Louisiana's Livingston Parish Public Schools struggled to serve lunch while adhering to social distance guidelines.
That's when the district began experimenting with vending machines as a school meal option.
But what began as a short-term, pandemic-era fix to alleviate cafeteria lines later transformed into a way to spark excitement and increase student participation in school meals.
"It's trendy, it's new, it's different, and that, of course, grabs students' attention," Sommer Purvis, supervisor of child nutrition programs at the Livingston Parish Public Schools, told The 74.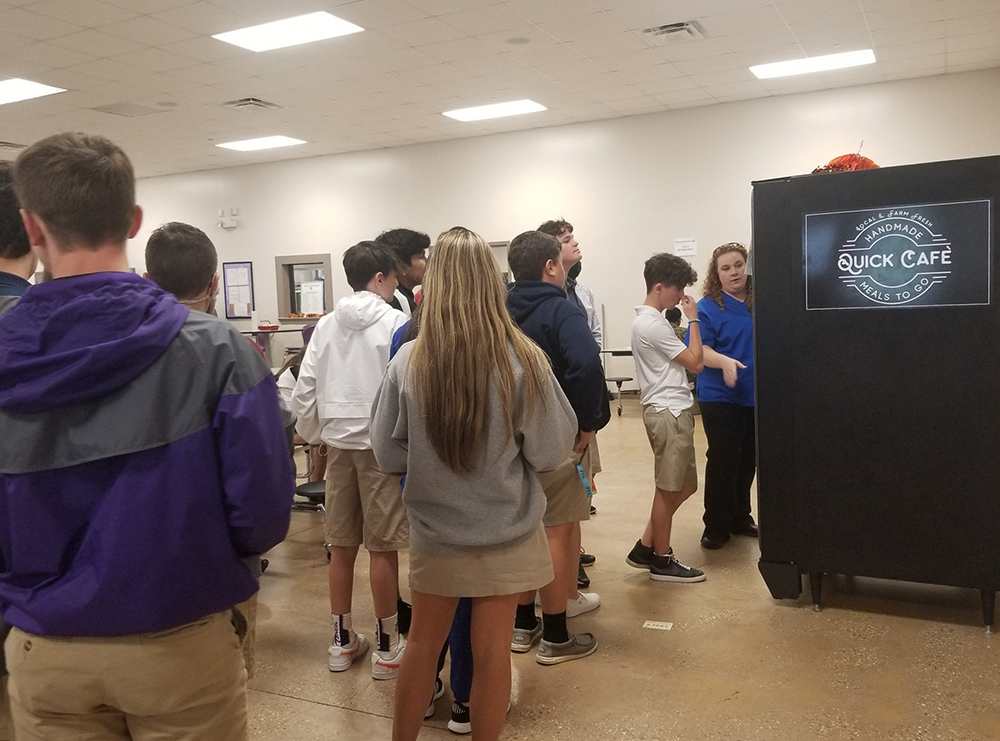 As districts across the country adjusted to the absence of federally funded school meals in the 2022-23 school year, many saw a decline in student participation.
But Livingston Parish Public Schools experienced an uptick.
School breakfast participation increased from 10,746 to 11,023 students, and school lunch participation increased from 18,669 to 19,233 students — a 3% surge, according to the Food Research and Action Center.
Purvis credited creating options for reimbursable school meals, such as the vending machines, for the district's continued growth in student participation.
Serving students' meals from vending machines compared to a traditional cafeteria line creates "the perception of offering something different and healthier even though both meet the same regulations," Purvis said.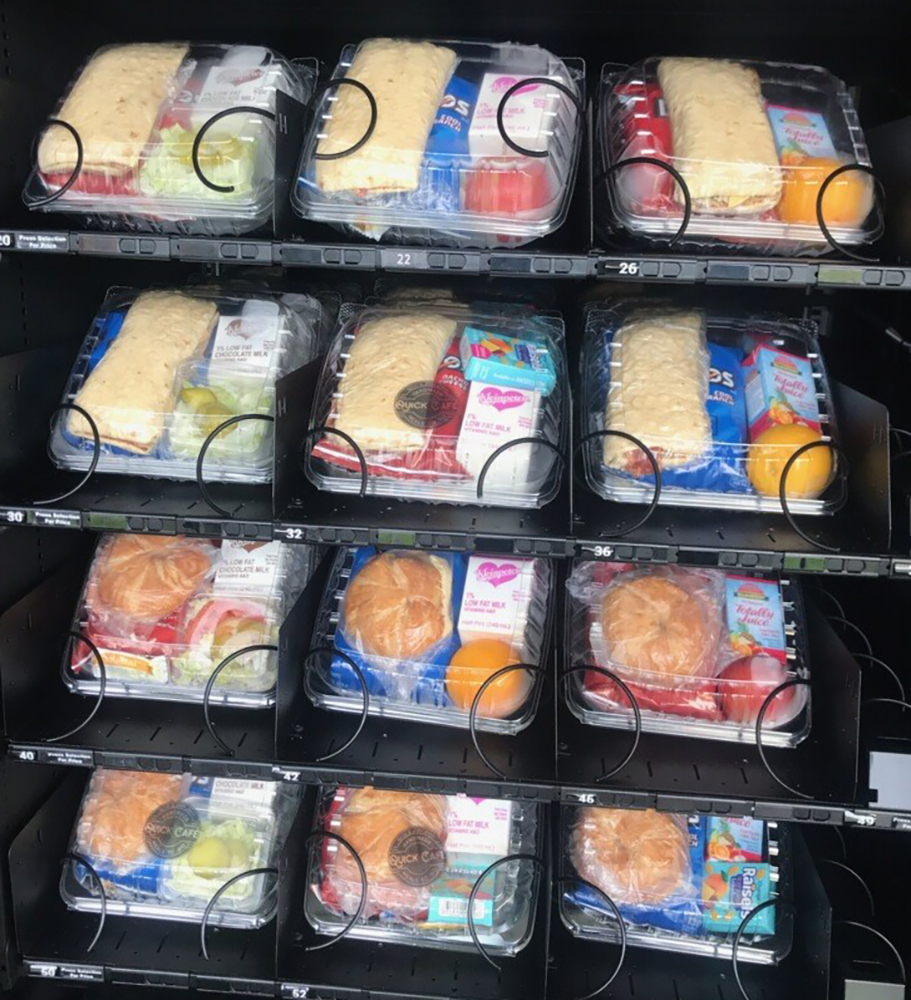 From club sandwiches to a variety of fresh salads made in-house, the vending machines sell out more than 150 lunches a day at the district's four participating schools.
The district also regularly asks for student feedback, and began including vegetarian and vegan lunch options.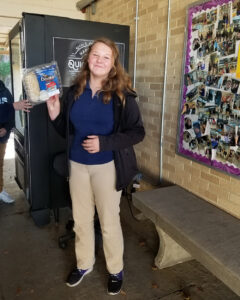 The vending machines are not only popular among students, but have also helped ease labor shortages among the participating schools' cafeteria staff.
"It's helped during serving time being able to disperse some students to other areas as opposed to them all coming in through the cafeteria lines," Purvis said.
Livingston Parish Public Schools child nutrition program coordinator Chancy Vaughn noted how the cafeteria staff have responded positively to the changes.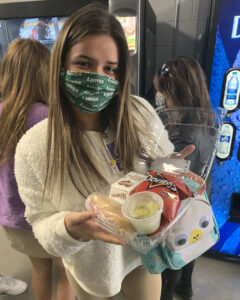 "A lot of work does go into the front end of it but you make up for it on the back end," Vaughn told The 74. "When lunch time starts, the workload is less because the [vending] machines operate by themselves."
Vaughn said the vending machines are connected to the school cafeteria's payment system, so students can decide where they prefer to use money from their accounts.
"The students love it a lot, they really do," Vaughn said. "They love having the options…and I think if we gave them even more options they would love it even more."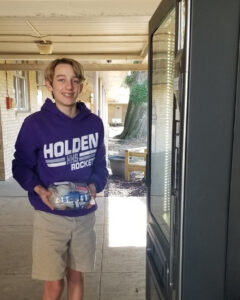 12th grader Taylor Purvis said his classmates enjoy the convenience, especially if the cafeteria lines are too long.
"It opened up a lot of new opportunities for everybody," Purvis told The 74. "A lot of students like it and it's very convenient."
As the 2023-24 school year begins, Vaughn said the district plans on expanding the meals offered in the vending machines.
"If we brought in more vending machines, they would be utilized," Vaughn said. "The students really enjoy and look forward to using them."
Get stories like these delivered straight to your inbox. Sign up for The 74 Newsletter