Integrating Schools is Not Just About Student Diversity; It's About the Power of Whiteness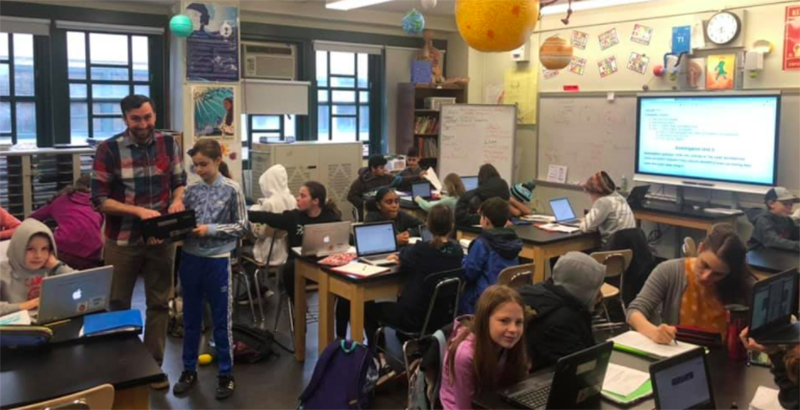 In a textbook example of what Robin DiAngelo has termed "White Fragility," the latest podcast by The New York Times, "Nice White Parents," begins by describing the controversy surrounding the show's title before it was even released. The very act of calling out some parents as having a white identity seemed to incite outrage, based on public comments calling the show "racist" and "divisive."
By its own terms, the podcast explores the "inordinate amount of power that white parents" exercise in urban American public schools, specifically a public school in Brooklyn that historically served Black and Latinx students until recently when a large group of white parents enrolled their kids and assumed control of many aspects of the school's programming, including a new French immersion curriculum.
Listening to the first episode, I was reminded that improving educational equity involves a lot more than just diversifying schools – it must include a dismantling and replacing of deeply entrenched racist systems that allow white children and parents to maintain power and privilege, while children of color and their parents continue to be left out, even when attending the same school.
As an attorney at the NAACP Legal Defense Fund, the organization that argued the Brown v. Board lawsuit in which the Supreme Court outlawed racial segregation in this country's schools, I am, unfortunately, intimately familiar with the causes and consequences of these inequities. The reality is that racially segregated education remains the norm in our country today. Massive white resistance to school desegregation following Brown, combined with subsequent cases limiting the tools available to remedy school segregation, have led to "school choice" systems that allow white parents to opt in or out of integrated schools.
Read more: Brown v. Board: Recovering Untold Stories 65 Years Later
The choices are often much more limited for families of color, who disproportionately lack the wealth or privilege to access selective admissions and private schools. Today, over 75 percent of Black and Brown K-12 students attend racially segregated schools that are more likely to be under-resourced.
Some may listen to Nice White Parents and conclude that since diversity is not a panacea for racial inequity, we should stop paying so much attention to the racial makeup of schools. This couldn't be further from the truth. Desegregation is consistently shown to reduce the achievement gap—which is more accurately termed an opportunity gap—between the resources available in schools that serve white students compared to schools that serve Black and Brown students.
Instead, the "inordinate" power that white parents have in some public schools does not result from attempts to remedy segregation at these schools, but from failing to acknowledge the power white people carry with them whenever they enter schools. Diversity alone will not end racism. Too often desegregation is approached as if it is only a matter of moving kids into the same school building, as opposed to fundamentally addressing systems that reinforce white supremacy in schools, like academic tracking, the school-to prison pipeline, and race-based power disparities between school staff, administrators, and, of course, parents. Student organizers leading the battle for desegregation of schools in New York City have called for a broader approach to racial integration through a framework they call the 5Rs: Race & Enrollment, Resource Allocation, Real Relationships, Representative Staff and Faculty, and Restorative Justice.
As America's children return to school amid a global pandemic, it is more critical than ever that we truly address the educational inequities that continue to persist. After a summer of national protests highlighting the ways Black lives are not valued, it's time for us to move beyond just talking about diversity, to really address the disparities in resources and power that shape student experiences and outcomes at school.
This is no doubt the harder work of dismantling America's caste system because it requires the privileged to give up the status they have historically enjoyed. Perhaps this is the reason listeners were upset by Nice White Parents before it even aired, simply because it named whiteness, and the privilege that comes with it.
Cara McClellan is assistant counsel at the NAACP Legal Defense and Educational Fund.
Get stories like these delivered straight to your inbox. Sign up for The 74 Newsletter