Inspired by the Unsung Heroism of U.S. Rep. John Lewis, Illinois Teen's Rap Beats Out 1,000 Others to Win National Black History Contest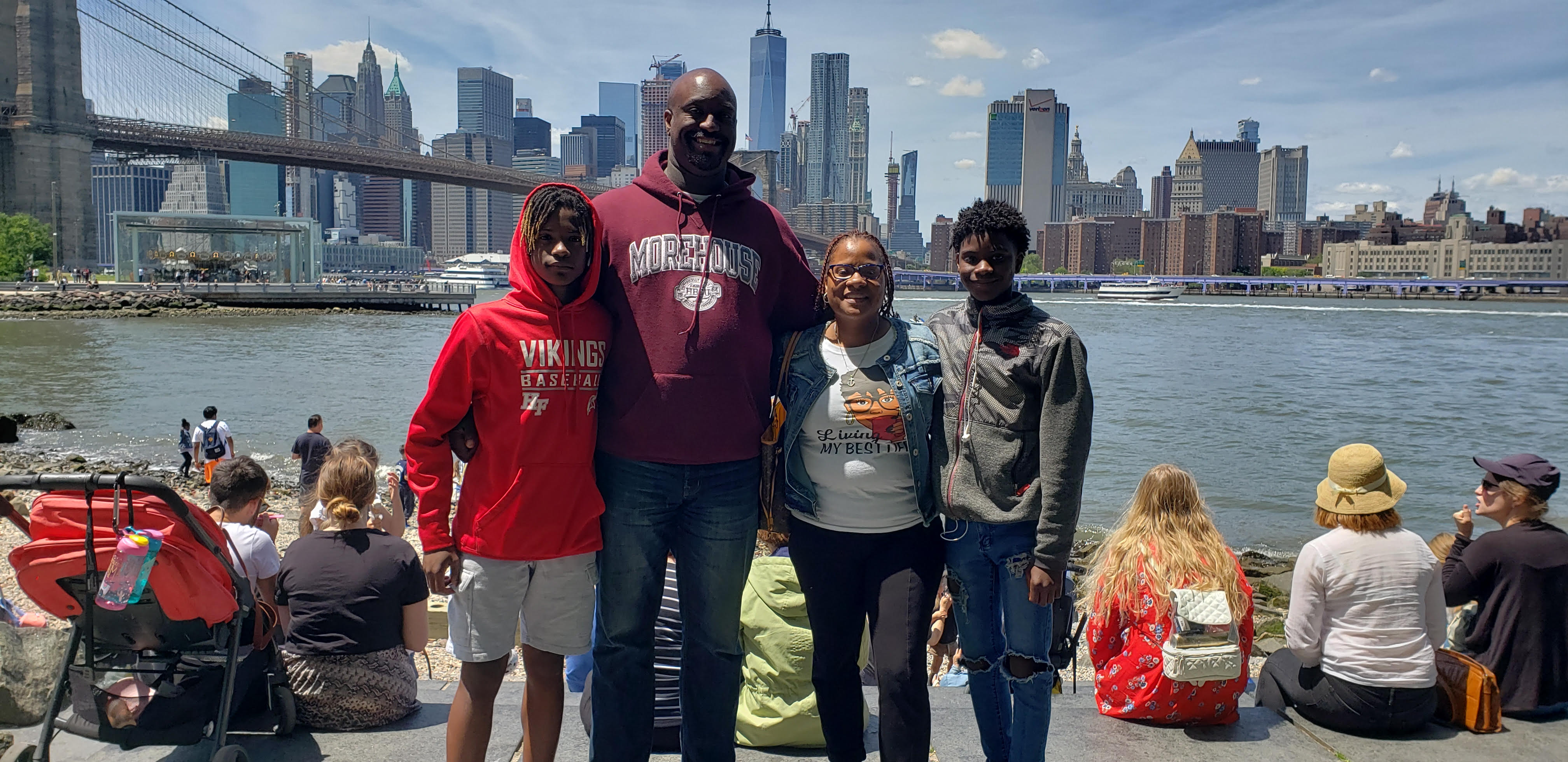 I grew up listening to civil rights stories told by my grandmother, a retired teacher, and she always taught us about black history. That's why, when I heard of Flocabulary's first original song competition in class, I knew I wanted to enter with a song about a civil rights leader. Georgia Congressman John Lewis immediately came to mind.
One of my favorite movies is Selma, which is based on the voting rights march from Selma to Montgomery in 1965. Lewis, then 25, was among the roughly 600 marchers that day and suffered a fractured skull after being beaten by an Alabama state trooper.
Lewis was probably one of the first people, next to Martin Luther King Jr., whom I learned about from my grandmother. He isn't someone whose work and accomplishments are often talked about like other African-American activists, yet he was so important in the movement. A lot has been written about other champions in the movement, but it seems as though Lewis is not praised as much for his contributions. What's amazing is that he continues to make big contributions to equality today.
I wanted to be a part of telling the story of Lewis's bravery and determination, even when he was in danger. But I also wanted to reference events that are happening today and the ways he continues to fight for the rights of everyone.
As I was writing my lyrics, I referenced the shooting death of 17-year-old Laquan McDonald at the hands of a white Chicago police officer, specifically because it was in my hometown and it made me think about how Lewis's work is still so important today:
"Crazy how our activists get thrown in jail
For some nonviolent acts, we got to hold a cell.
But they can beat us down and shoot us 16 times in the back,
Go to court, and people barely want to acknowledge that.
I understand people see it from a certain view.
Put you in my shoes — what happens when it's down to you?"
All people need to see the advancements Lewis has led and the efforts he's made toward making the United States a better and more equitable place to live for all people. The fact that he continues to fight for equality for all, with the same care and passion almost 50 years later, is remarkable.
It was also important to me to thank Lewis for the freedoms that he has fought for us to have and for the diversity that we have today because of his efforts:
"Because of him, African Americans have more in life.
He gave a chance to go and score in life.
And I say thanks, thank you for fighting for the future and the lives today.
A man of pride, hero who paved the way: John Lewis."
Lewis has never stopped fighting for our rights, even when it meant putting himself in danger. From him, I've learned that everyone has a voice. Everyone can contribute to a cause for the better, no matter what anyone else says or thinks.
I wrote the song to highlight a true American hero's story so more students could have a chance to learn about and understand the impact he has made. Winning a contest like this was something new and different for me. Most people, including my parents, had no idea I could write a rap, let alone perform one.
When I found out that I had won the competition with the rap that I had written, it was very hard to believe. I was surprised and kind of overwhelmed by it all. To know that my rap was chosen over more than 1,000 others made me feel proud, and I was excited to help tell John Lewis's story.
Being able to take a trip to Brooklyn, New York, with my family in June and record my song in a studio is something I'll always remember and appreciate. Plus, hearing the final version of my song was really empowering! I'm excited for other kids across the country to have the chance to learn from my work.
I am very grateful to have had this opportunity to share his story, and to have worked with the Flocabulary team to make the rap available to kids around the country.
Jaden Jackson is a 10th-grader at Homewood Flossmoor High School in Illinois. Jaden's rap about civil rights icon and Georgia Congressman John Lewis was chosen from more than 1,000 entries as the winner of Flocabulary's Black History Rap Contest. As a result, Jaden was able to travel to New York City with his family and record his rap.
Get stories like these delivered straight to your inbox. Sign up for The 74 Newsletter