Scuba diving. Estuary restoration. Search and rescue.
While none are likely integral at most American high schools, they're essential to students at Urban Assembly New York Harbor School on Governors Island, just south of Manhattan.
Located on two campuses, one for classroom-centered learning and the other for water-based research, the 20-year-old Harbor School requires its 480 charges to choose among eight maritime-themed career and technical education pathways by the end of freshman year.
Real-world opportunity allows students — sometimes clad in life vests, other times in protective goggles and welders' masks — a chance to earn industry certifications in marine science or technology before graduation, bona fides that help them enter the workforce or pursue their education.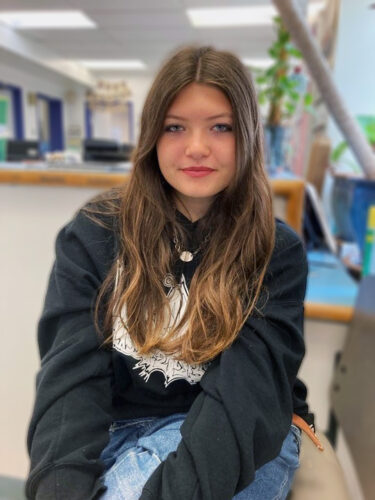 Beatrix Alevras, 17 and a senior, was drawn to the Harbor School because of its focus on college and career readiness.
"I didn't know exactly what I wanted to do and this gave me a good direction," said Alevras, who hails from lower Manhattan and plans to study environmental science and aquaculture — the breeding, raising and harvesting of fish, shellfish and aquatic plants — at Roger Williams University in Rhode Island this fall.
Like many of the students in her program, Alevras's resume is impressive: She's already improved the local oyster habitat, created her own water filtration system and helped raise 2-ounce junior tilapia until they reached market size.
She's unsure about her future profession, but is considering working on a research vessel or advocating for environmental policies, among other possibilities.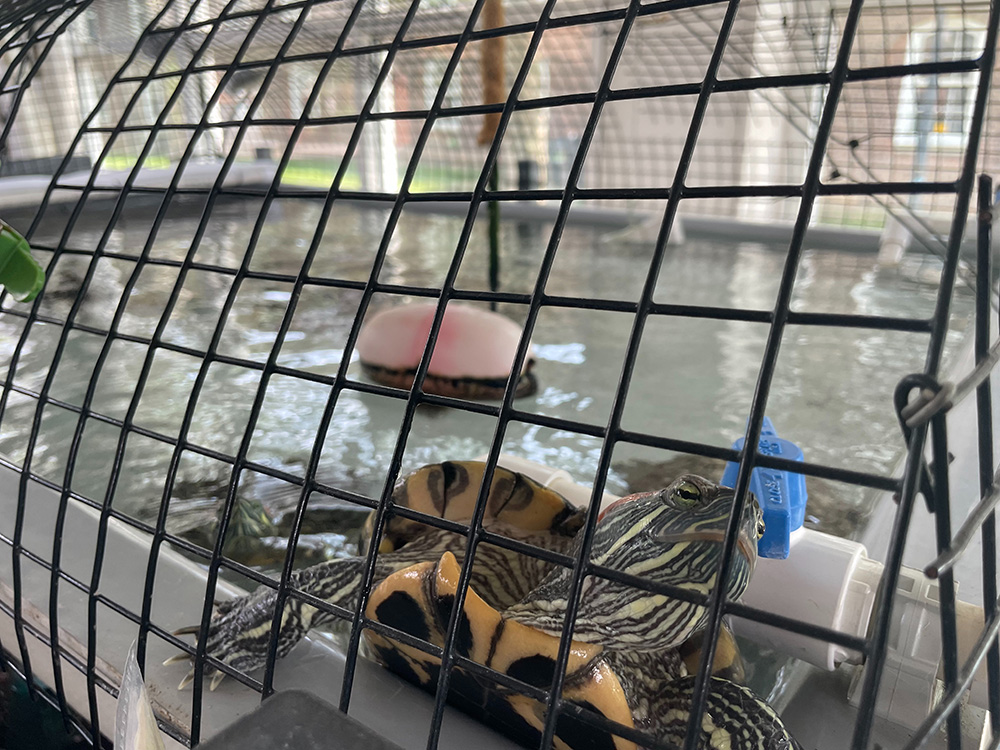 The Harbor School receives roughly 1,000 applications each year for just 140 9th-grade slots, said Jeffrey Chetirko, principal since 2015. They are chosen by a lottery system but the school is also part of a diversity plan, with 70 percent of seats reserved for students qualifying for free or reduced-price lunch.
Soon, even more students will enjoy the opportunity as the school is slated for a massive expansion: Two additional buildings on the 172-acre Governors Island will allow it to accommodate 1,000 students by 2030, more than doubling its current size, Chetirko said.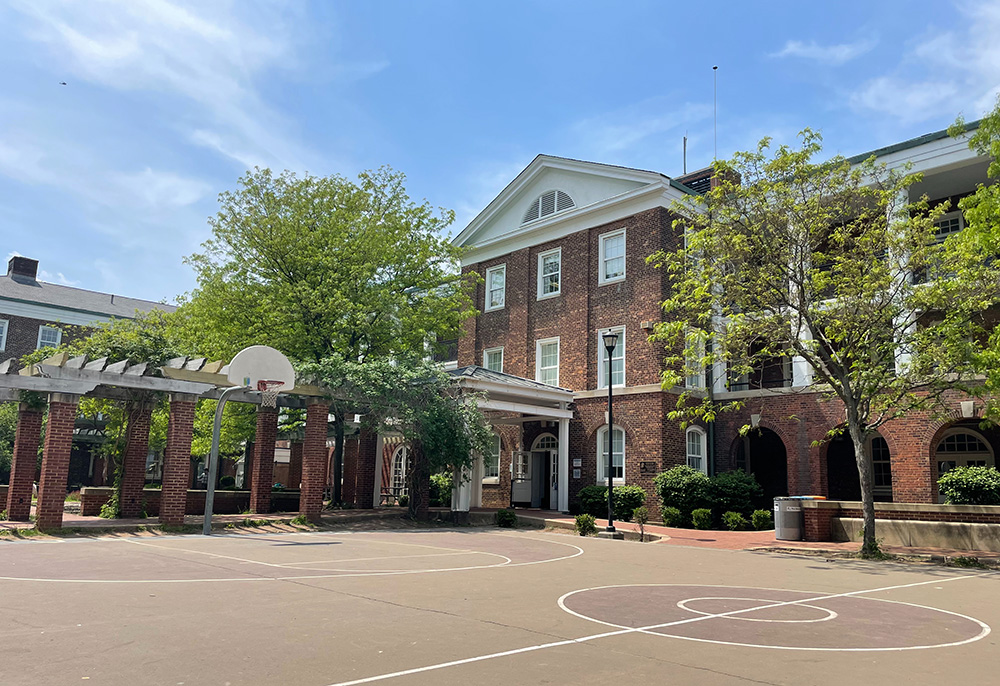 And while much of the campus is now housed inside older and well-worn red-brick buildings, this next chapter will bring the construction of a new, state-of-the-art facility housing a competition-sized pool, gymnasium and laboratory space for aquatic research.
The School Construction Authority also will renovate and transform a circa 1938 building erected to support the U.S. Army into 32,000 square feet of additional classroom space.
The athletic complex will cost $48.99 million and is expected to be completed in June 2026 while the school annex will cost $31.35 million and should be finished by September 2025, a City Hall spokesperson said.
The plan is the result of a partnership between the Trust for Governors Island, the New York City Department of Education, and the New York City School Construction Authority, New York City Mayor Mayor Eric Adams noted in his August 2022 announcement.
Madison O'Brien, a 16-year-old junior, said the Harbor School was her first choice.
"Ever since I was little, I wanted to work as a marine veterinarian," she said, adding she's already had a chance to care for the school's snapping turtles, including Mauricio, Franklin, Billy, Pops and Leo.
But before she could get close to the school's resident reptiles, she and her fellow students had to commit to an unusual and sometimes lengthy commute: Many take long subway rides — transit troubles can stretch the trip from 45 minutes to an hour and a half — from across New York City before embarking on a brisk ferry ride to Governors Island.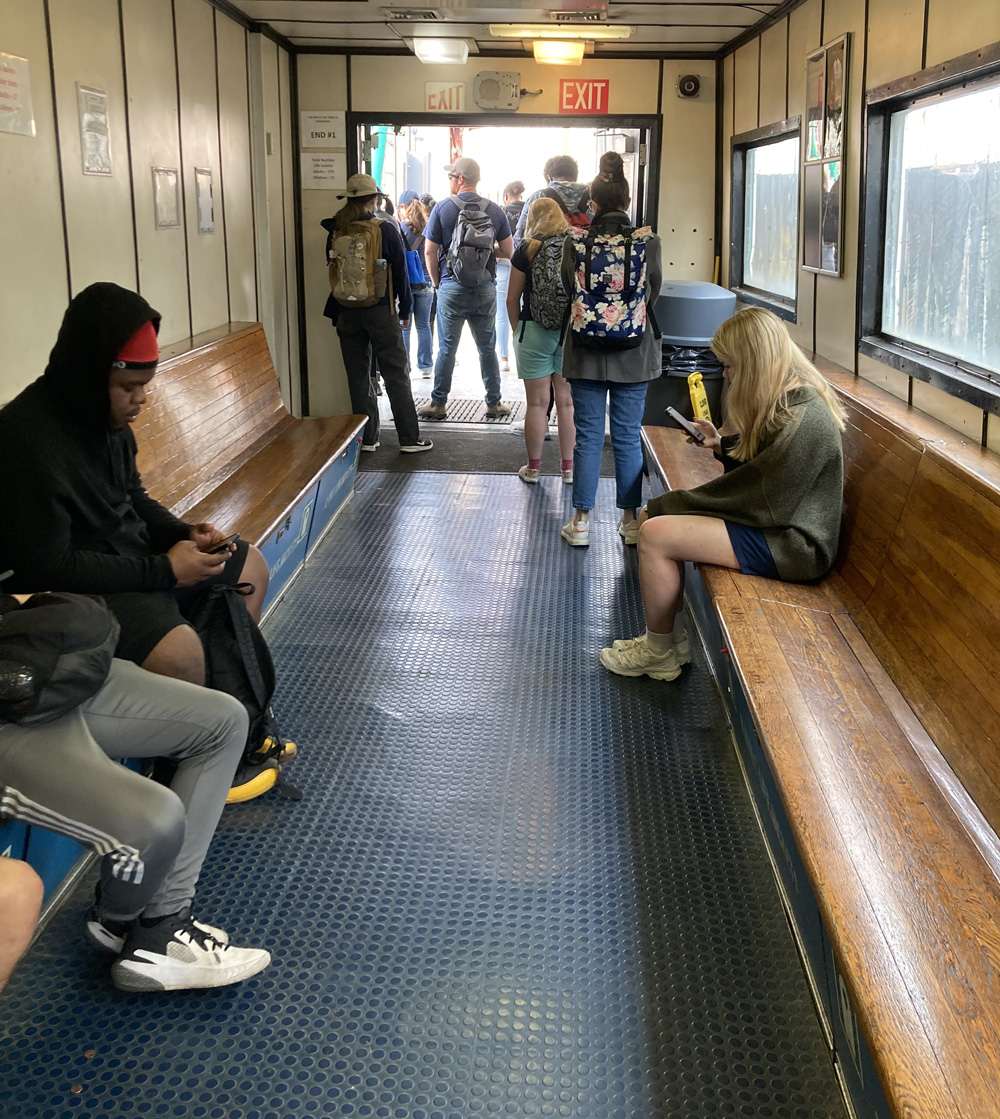 Despite this sometimes cumbersome requirement, school administrators say lateness is on par with other high schools and that students have more than a 90% attendance rate, even during harsh winter months.
The student body includes many children from low-income backgrounds, who are often less likely to complete high school. Despite this, the Harbor School boasted a 91% graduation rate in 2022. New York City's four-year graduation rate was 81.2% in August 2021 and the national average, last calculated for the 2019-20 school year, was 87%.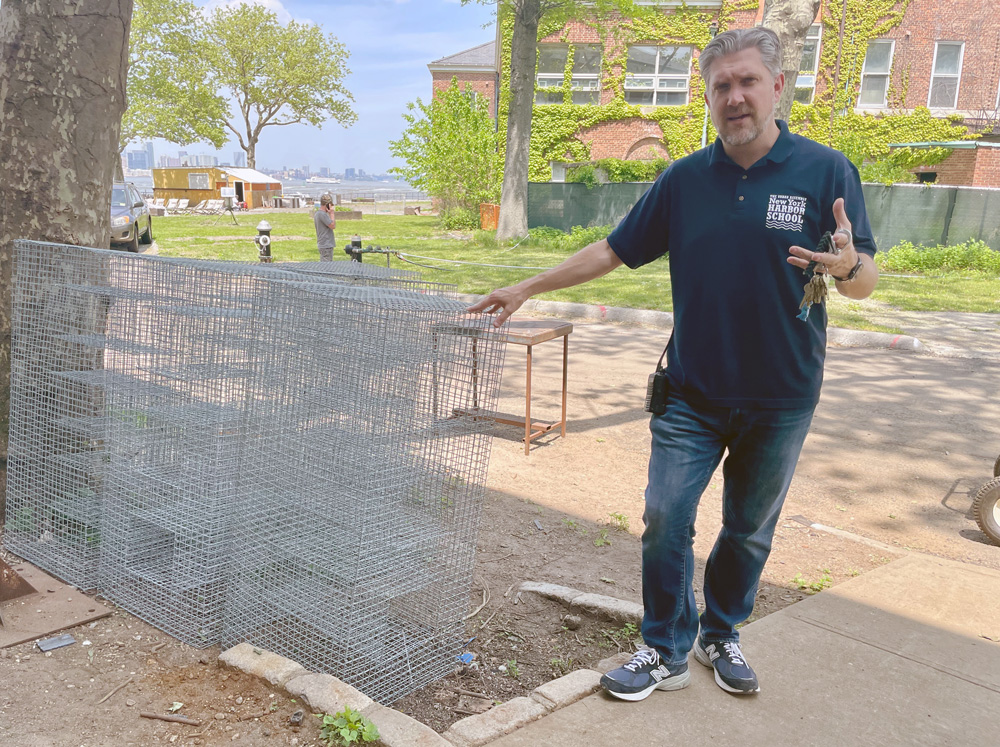 Principal Chetirko said the Harbor School's hands-on learning environment keeps students coming back: It partners with some 250 organizations, allowing students to conduct safety drills with the U.S. Coast Guard, speak at the United Nations and at City Hall, and conduct scientific research at sea aboard a tall ship with the Sea Education Association, among other opportunities.
"Students know the unique place and the unique program that we run here, and they get excited by the fact that they're not sitting in a classroom for eight periods a day, that they get to be outside, be outdoors as much as they possibly can," Chetirko said.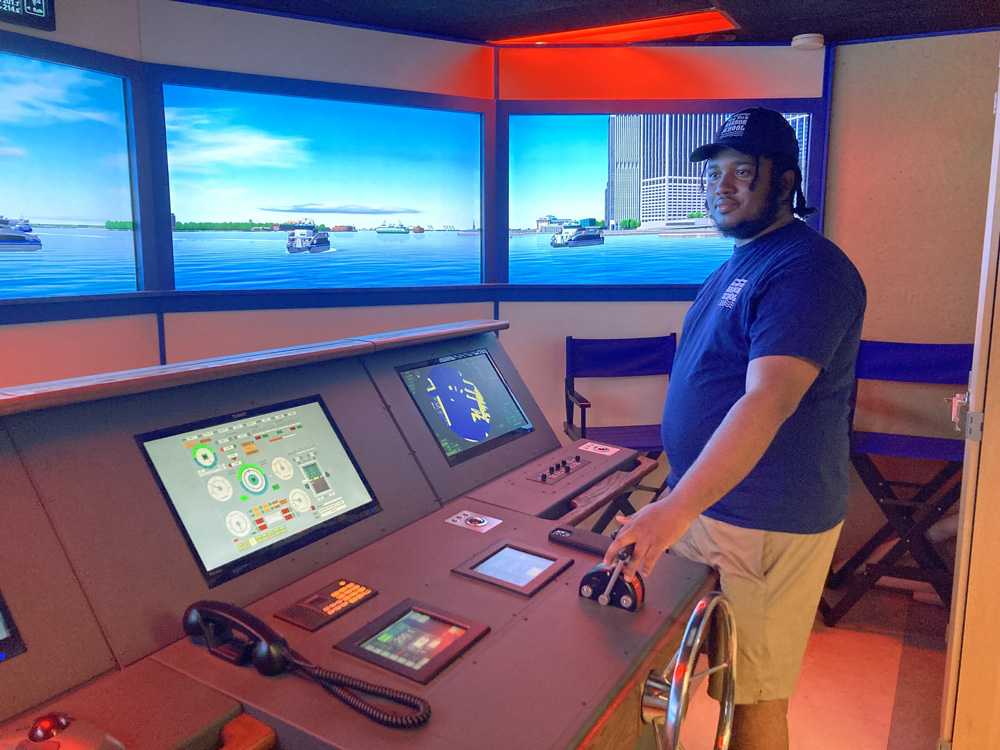 Some appreciated the experience enough to work there: Davere Hanson graduated from the Harbor School in 2020 and enrolled at Massachusetts Maritime Academy that same year before transferring to Manhattan's John Jay College.
He now serves as a teacher apprentice in the Success Via Apprenticeship Program, which trains young people to become career and technical education teachers. Hanson is currently assigned to Harbor School as a vessel operations instructor. Once the school year is over, he said, he'll be dispatched to a commercial worksite at the Billion Oyster Project, which aims to restore oyster reefs in New York Harbor.
"The best thing that I've learned from Harbor School is that networking is crucially important to a professional career," he said. "A good source of contacts goes a long way."
Those networking options are also about to grow. The ​"New York Cli­mate Exchange," a planned cli­mate research, edu­ca­tion, and jobs hub already has a commitment for a $700 mil­lion, 400,000-square-foot cam­pus on Governors Island ded­i­cat­ed to research­ing and devel­op­ing cli­mate solu­tions. It's expect­ed to serve 600 post­sec­ondary stu­dents, 4,500 K‑12 stu­dents, 6,000 work­force trainees, and 250 fac­ul­ty and researchers every year, city officials say. Con­struc­tion is slated to begin in 2025 with phase one completed in 2028.
The Harbor School will have a close connection to the new site, Chetirko said: Instructors at the Exchange will be invited to campus to share their knowledge and Harbor School students will take college-level classes and participate in paid and unpaid internships at the location, in addition to other advantages.
While most NYC students come to the program with an interest in marine biology research, many eventually migrate to other career and technical education paths, such as ocean engineering, professional diving and vessel operations.
Ethan Martinez, 17 and from the Bronx, chose to pursue the professional diving pathway at the Harbor School. He plans to one-day work in STEM but said professional divers can have many career options: Some work on movie sets for those films shot at sea.
"Where there's water, there's work," said the high school junior, adding he plans to earn his bachelor's and master's degrees, just as his mother did.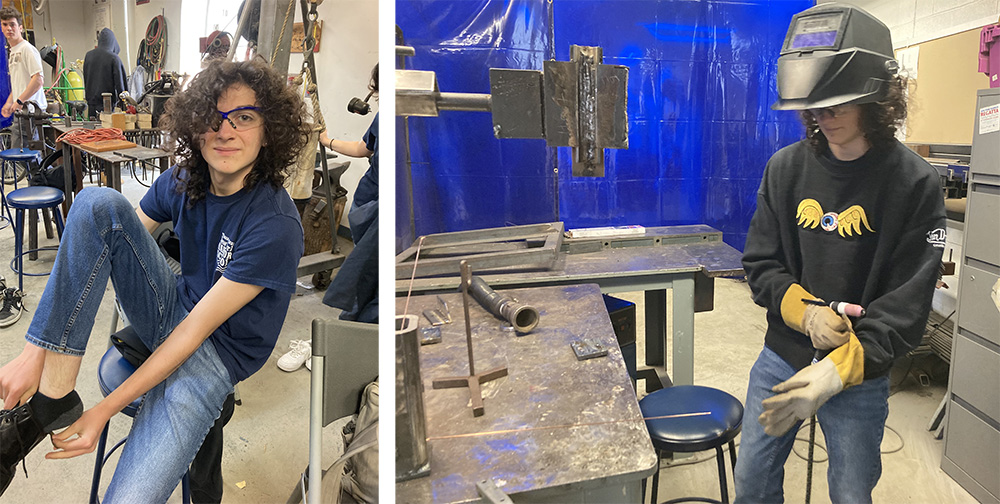 Aidan Daretany, 15 and in the tenth grade, doesn't plan on a four-year-degree. He's already discovered a talent for welding and hopes to work as a structural ironworker who sculpts in his spare time.
He credits the Harbor School for helping him discover his passion.
"I wouldn't have been able to find that anywhere else," he said.
Mike Cohen, who manages the partnership between the school and the Billion Oyster Project, which was founded at the Governors Island campus in 2014, said he's noticed a transformation in terms of students' confidence, poise and professionalism as they work with industry and academic partners. He is elated to watch them succeed in related fields.
"Seeing a recent graduate working as captain aboard the NYC commuter ferries, hearing from a student who is excelling in scientific research at SUNY Stony Brook, watching current students lead a presentation at U.N. Water 2023 at the United Nations," he said, "it never fails to inspire."
Support The 74's year-end campaign. Make a tax-exempt donation now.