Incoming Madam Vice President Kamala Harris Forever Alters the Landscape for Girls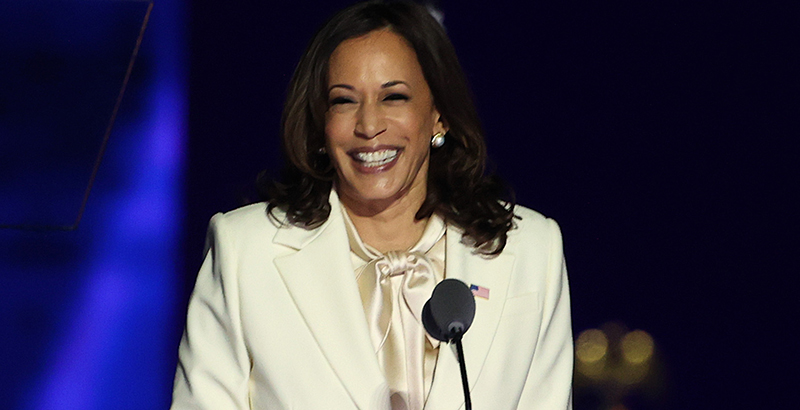 Kamala Harris has become the first woman, first Black, and first South Asian–American vice president–elect in the history of the United States. Her win symbolizes promise and possibility for countless girls, particularly girls of color, and it crosses a new frontier for women in politics and in leadership.
The possibility for women to hold a high office has been here, of course, for over 100 years, since the first woman ran for office and women began to gain the right to vote. But Harris's commitment to collaborating with and advancing women leaders will alter the landscape.
As she delivered her acceptance speech that night in Delaware, Harris announced that while she is the first, she will not be the last. She has credited her mother with raising her to make sure the barriers she broke would create openings for others to pass through. As the highest-ranking female official in U.S. history, she seems poised to bring collaborators from diverse backgrounds to top-level conversations, and to focus on the interests and perspectives of women and girls who look like her.
We should not expect that, because of her gender and her cultural roots, Harris will include women and people from underrepresented groups in her circle — her job is to rely on the right people, whoever they may be. Yet she has made it clear that, as one of the hallmarks of her leadership, she is determined to reach a hand back and bring her sisters with her.
This means that the nation's top leadership will be looking for a pipeline of brilliant, highly qualified women, especially Black and brown women. How do we supply that pipeline? The answer lies, in part, in excellent public education — an area where we know there is much work to do. The new administration has signaled early on that it will bring renewed focus to ensuring quality public education and safe, supportive schools for every student. This will be crucial for girls, young people of color, and LGBTQ+ students, who have not always found the supports they need in schools.
Beyond schools, however, building a more equitable society also means educating and encouraging girls to be involved actively in civics and the political process. There is a relationship between young people's civic experience and their political engagement and future voting. When girls understand early the importance of voting and the political process—at local, state, and national levels — they build a lifelong commitment to being civically engaged. We must continue to talk about political and civic representation, and ensure that girls see political leadership as not only a possibility, but an achievable, vital, and meaningful one.
That kind of vision requires that young women have the opportunity to see themselves in positions of power, an opportunity often denied them by long-standing racial and social inequality. Representation matters. Until recently, young women have had fewer role models in politics. They remain less likely to be encouraged by parents, teachers, and mentors to run for office, and they are less likely to think about themselves as qualified to pursue a political career.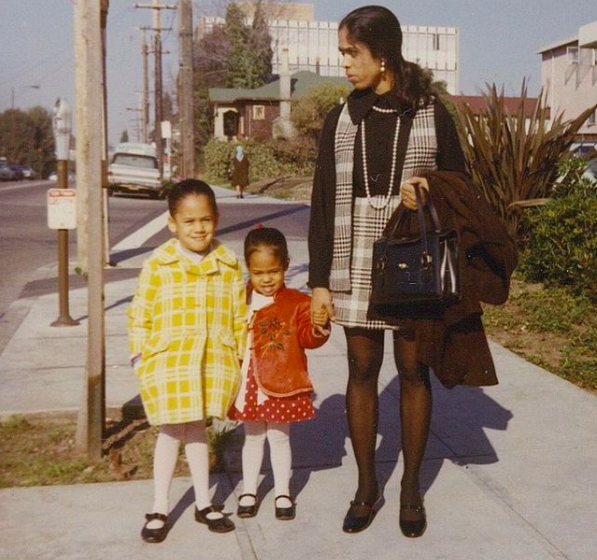 As a result, women remain underrepresented in public office. They are half the population, but just a quarter of members of Congress and women of color, who are almost 20 percent of the population, hold only 9 percent of Congressional seats. However, the tide is slowly turning. There are now more women in political leadership than ever before. At least 141 women will serve in Congress next year, breaking the record of 127 set in 2019, according to data from the Center for American Women and Politics. These women, like Harris herself, will give millions of girls a new sense of possibility.
The road to becoming "the first" is never simple or easy. It takes incredible focus, determination, and resilience. Too often, "resilience" translates as "fix it yourself because society won't help." Yet the ability to rise, rise up, and rise above is a powerful personal and cultural attribute, one passed down from grandmothers to granddaughters, and now one modeled by our vice president–elect. Resiliency does not gloss over the reality of systemic injustice. It allows us to resolutely and fiercely fight for justice.
The road ahead will be anything but easy for Harris, as she and President-elect Joe Biden inherit a global health crisis, an economic downturn, racial unrest, and a deepening political divide. Harris herself will also face pressures that women and girls, particularly those from underrepresented backgrounds, know too well: to be twice as good, to be a credit to the demographic, to endure skepticism and scrutiny. But she will make it possible for more women to rise to the highest level. Harris is inspiring young girls to take the lead with confidence.

Support The 74's year-end campaign. Make a tax-exempt donation now.