In Their Own Words: 10 Business Leaders Explain Why They Are Calling for Major Changes at America's Schools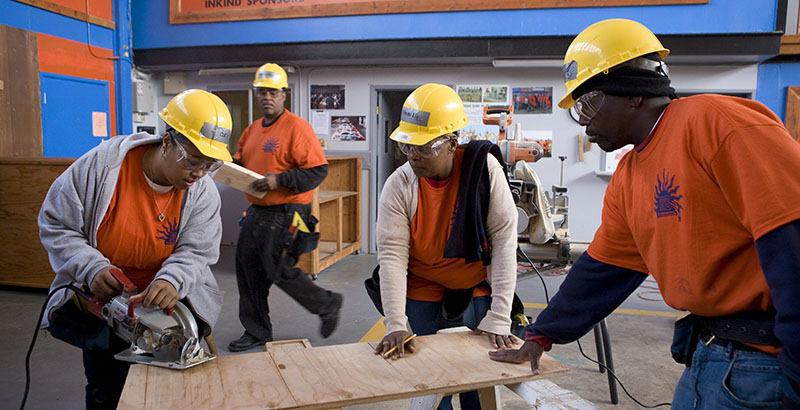 Business Forward, a national group that works with industry leaders across the country on networking, programming, and advocacy, recently surveyed its network of business leaders on the state of public schools in their communities — and their vision of how to improve the education system.
The results were surprising.
As we are exclusively reporting today, the majority of the 234 local business leaders surveyed said they believe K-12 schools are currently "on the wrong track" — and 1 in 4 report concerns that poorly performing schools will negatively impact their businesses. (You can read the full survey results right here.)
We've gathered 10 notable observations from those survey results, from executives that cut across industries, businesses sizes, and more than 40 states and territories. Below, some of the more memorable thoughts about skills, curriculum, funding, equity, market-based reforms, and more:
ON MARKET-BASED REFORMS
"We should study what the strong-performing schools are doing and try to emulate them. We need people in charge who understand how to teach and a system for accountability."
— Barbara Whittaker, president of BW Limited in Bloomfield Hills, Michigan
"There should be an increase in performance management of teachers and administrators, as in for-profit businesses."
— Richard Bowles, CEO and founder of bTech Ventures International in Portland, Oregon
ON SKILLS & CURRICULUM
"The school system of today is preparing our children for the economy of yesterday …The United States is significantly behind some of our Asian counterparts (particularly China) in building the skills needed to be competitive in the economy of tomorrow."
— Shahzad Bhatti, CEO of Axiom Learning in Bellevue, Washington
"We need more opportunities to partner with school systems … apprenticeship or internship program for meaningful on-site learning."
— Jessica Attas, vice president of public policy at the Greater Waco Chamber of Commerce in Waco, Texas
"Local and state businesses should be actively involved in [deciding] curriculum and assuring more than adequate funding."
— Cherylann Campbell, owner of C2 HRSolutions, LLC in Austin, Texas
ON WHERE BUSINESSES ARE LOCATED
"Schools are an essential part of the equation for deciding where to locate a business. I am currently considering leaving my state primarily due to the declining quality of the schools."
— Kelcey Patrick-Ferree, principal attorney at the law office of Kelcey Patrick-Ferree in Iowa City, Iowa
ON ACCOUNTABILITY
"It is important for the business community to … advocate for increased flexibility around school models, staffing plans, and performance-based pay. It also is important for the business community to support increased accountability for student and school performance. Poor-performing schools should not remain open."
— Leslie Talbot, founder and principal at Talbot Consulting in New York, New York
ON FUNDING & EQUITY
"Florida has lousy public schools because our taxes are low."
— Ira Greenberg, CFO of Quality Cable & Electronics in Pompano Beach, Florida
"Our local schools in Chandler are excellent, but that is unfair for lower-income areas that cannot afford to train and staff to the same level and have far inferior facilities."
— Jack Davis, owner of Audit Resources in Chandler, Arizona
"There is much the business community can do to help with the local schools. Talent 2025 in West Michigan is a prime example of business leaders illuminating the issues for the business community, convening the educational sectors, and evaluating alternative leading practices."
— Fred Keller, founder and chair of Cascade Engineering in Grand Rapids, Michigan
Also now live at The 74, about the Business Forward survey: 1 in 4 business leaders say poorly performing schools are threatening their industries, and Business Forward president Jim Doyle writes about how schools could benefit from being run like businesses.
Disclosure: Walton Family Foundation provides support to Business Forward and The 74.
Get stories like these delivered straight to your inbox. Sign up for The 74 Newsletter