Commentary: Employers Must Take the Lead to Build the STEM Workforce of the Future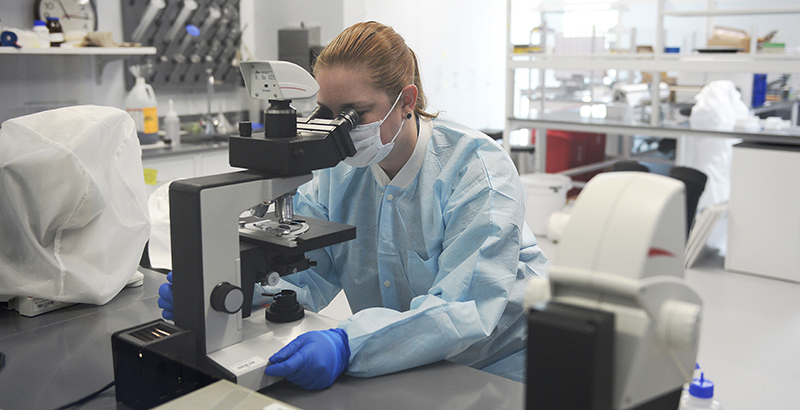 It has been six months since the Trump administration issued a memorandum that included a $200 million imperative to "educate and train our future workforce to compete and excel in lucrative and important [Science, Technology, Engineering and Mathematics] fields." And the Education Department's fiscal 2019 budget reflects this imperative.
This new federal commitment to STEM is an encouraging step, but it leaves us with too few resources to support the growing need for STEM education, and we haven't seen the administration act on this imperative since. According to Code.org, a nonprofit backed by the tech industry that's dedicated to expanding access to computer science, over 60 percent of our schools don't offer computing courses — but there are 500,000 job openings available in the field. As of 2014, the Bureau of Labor Statistics estimated that new jobs in STEM were expected to grow 17 percent by 2024, the fastest growth rate of any U.S. sector.
Here in Arizona, we face a similarly pressing challenge. According to the Alliance for Science and Technology Research in America, the STEM workforce is expected to grow 23 percent within the next three years alone — and there will be 52,000 new STEM jobs in the state by 2025.
To bridge the gap, let's take a cue from the nation's leading technology companies. Immediately following the release of the budget proposal, Google, Microsoft, Facebook, Amazon, Salesforce, and a collective of smaller employers came together to make an additional $300 million commitment to expand STEM education and training opportunities.
It will be up to leading business, nonprofit, and academic employers — here in Arizona and in other states — to follow this national example of collaboration. We all share a collective vision: to make the United States the fastest-growing technology hub, defined by an engaged community of employers and a workforce committed to innovation.
To make that ambitious vision possible, our employers need to increase the number of talented workers with STEM and specialized technology skills, providing them with the informal and formal learning opportunities needed to fill an increasing number of available jobs in the field.
That effort begins by cultivating partnerships among technology-oriented businesses, nonprofits, and academia to expand access to those dynamic learning environments. Each stakeholder group has a role to play — from developing effective, industry-aligned curricula to providing the interactive, hands-on settings that ensure our children and youth are inspired to pursue careers in science.
We can start by mobilizing existing networks of cross-sector employers to devote resources to expanding access to hands-on workforce development opportunities. Look no further than collaborative projects such as the Arizona SciTech Festival and the Arizona Science and Engineering Fair. These events bring together winners from school, home school, district, county, and regional science fairs across the state to showcase their innovative discoveries that can transform local communities.
This is the type of learning experience that can reshape the future workforce of Arizona and other states. Business and nonprofit leaders came together to dream up an experience that would help develop some of the innovators of tomorrow, and then worked collaboratively to support and execute the program.
Let's ensure students have early, frequent, and applied hands-on STEM learning experiences just like this beyond the school day, and that all are aligned with the fast-growing fields in our states' workforces. Not only do studies show that 95 percent of STEM learning happens outside the classroom, but these informal learning environments can pave the way to lifelong engagement with science.
Leading employers must also recognize the need to support STEM educators with the same project-based learning experiences, ensuring they can equip students with the skills they need to excel in the workforce. These opportunities can come in the form of hands-on educator boot camps led by veteran teachers and facilitators, and exposure and access to STEM-focused programs, bowls, and festivals.
With a more limited federal role in our STEM education, it is up to states' leaders and employers to fulfill President Trump's imperative — and translate that vision into reality.
As a first step, let's build the cross-sector partnerships, from our schools to our businesses, that inspire and empower students to attain the skills of the future.
Steven G. Zylstra is the president and CEO of the Arizona Technology Council. Chevy Humphrey is the Hazel A. Hare president and CEO of the Arizona Science Center.
Get stories like these delivered straight to your inbox. Sign up for The 74 Newsletter