In Reelection Bid, DeSantis Keeps Eye on Schools — and 2024
The FL leader has emerged as a new kind of education governor. The school focus may help him win a second term and keep his presidential hopes alive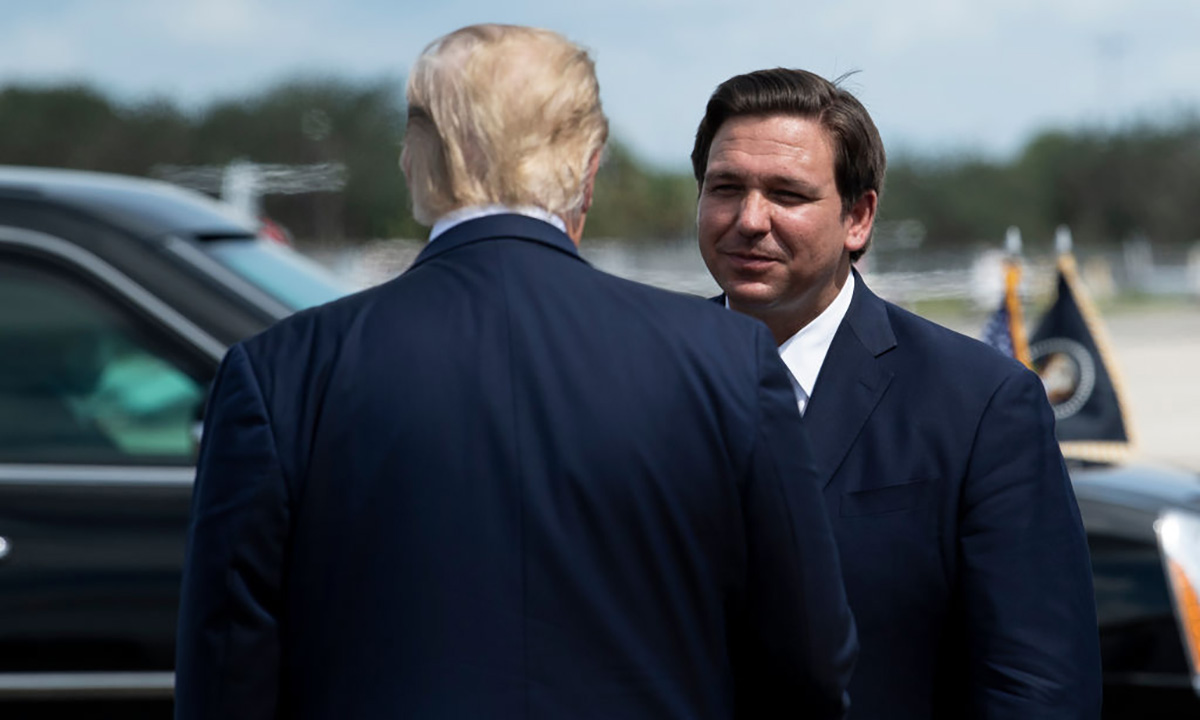 Get stories like these delivered straight to your inbox. Sign up for The 74 Newsletter
Correction appended October 13
In the closing stages of Florida's gubernatorial race, opinion polling has generally offered happy news to Ron DeSantis. One recent survey showed the incumbent governor trouncing his rival by eight points, an impressive lead in a state that has become famous for its close finishes on Election Day.
There's an odd catch, however: The poll didn't test Gov. DeSantis against his Democratic opponent, Charlie Crist. Instead, it showed him well ahead of Donald Trump in a hypothetical Republican primary in Florida, both men's home state.
Those findings, released in late September and trumpeted in national headlines, offer a remarkable statement on DeSantis's prospects for a second term, as well as the state of conservative politics in the Biden era. Even as the governor cruises to a likely reelection victory, his reception in the Republican presidential discussion has been warmer than the waters off Key West.
DeSantis is ascending to rare altitudes for a first-term governor, akin to the sudden highs achieved by former Presidents George W. Bush and Ronald Reagan early in their tenures — or by less successful predecessors, such as Chris Christie and Scott Walker. And whatever his fate in future contests, one of the hallmarks of his ascent over the last two years has been a nonstop focus on the politics and policy of K-12 education.
From his early battles against mandatory COVID safety measures in schools to this year's dramatic intervention in local school board races, the pugnacious conservative has embraced fights about what, and where, students learn. If he is known for nothing else in the VFW halls of Iowa and New Hampshire, DeSantis will always be cheered among conservative activists for his efforts to curb what he calls teacher indoctrination on controversial subjects like race, gender, and sexuality. In so doing, he has both locked Democrats into a battle over classroom instruction and redefined what it means to be an education governor in the 2020s.
Susan MacManus, an emeritus professor of political science at the University of South Florida, said that DeSantis had road-tested a political strategy — foregrounding K-12 schools as the preeminent front in the culture wars — that is already being emulated by Republican officeholders and candidates in deep-red territory.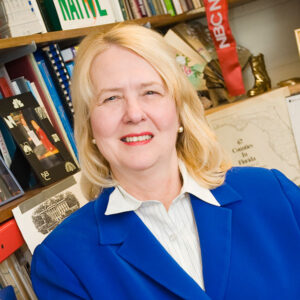 "He is an astute observer of what captures people's attention," MacManus noted. "But the fact that he was able to pull it off in a state that has always been extremely competitive was instructive to Republican governors across the country."
The governor's closing argument to voters relies heavily on his education record, with campaign ads specifically referencing his fight to reopen schools during the pandemic, prevent trans athletes from participating in girls' athletic competitions, and even lift teacher pay. The package, said Democratic political consultant Matthew Isbell, seems designed to endear DeSantis to conservatives in a future contest with Trump while simultaneously charting a more temperate course for his upcoming contest back home. The path can be a tricky one to navigate.
"He is playing the game of, 'How far to the right can I go?'" Isbell said. "With every degree to the right he goes, he might lose a couple percentage points for reelection. He wants to tilt right enough to do well in a primary in 2024, but at the same time not cost himself his reelection."
Going 'all the way to the bottom of the ballot'
For more than two decades, Florida has been home to perhaps the most ambitious education reforms in the nation.
The process began under Gov. Jeb Bush, who precipitated changes to public schooling at the state level that were no less bold than those championed by his older brother in the No Child Left Behind Act. Implementing a program that has retroactively been dubbed the "Florida Formula," Gov. Bush first established an A–F grading system for schools based on performance on state standardized tests. Third-graders who couldn't demonstrate proficiency on a reading exam were to be retained for another year of literacy instruction. High schoolers were required to pass tests in English and math to gain a diploma.
Those changes were accompanied by a dizzying expansion of school choice options. Charter schools, first approved in 1996 under Bush's Democratic predecessor, now enroll 340,000 students statewide, or roughly 13 percent of all Florida K-12 students. And a sprawling system of both private school vouchers and "opportunity scholarships" provided to families has consistently grown as well, drawing yet more families from traditional public schools.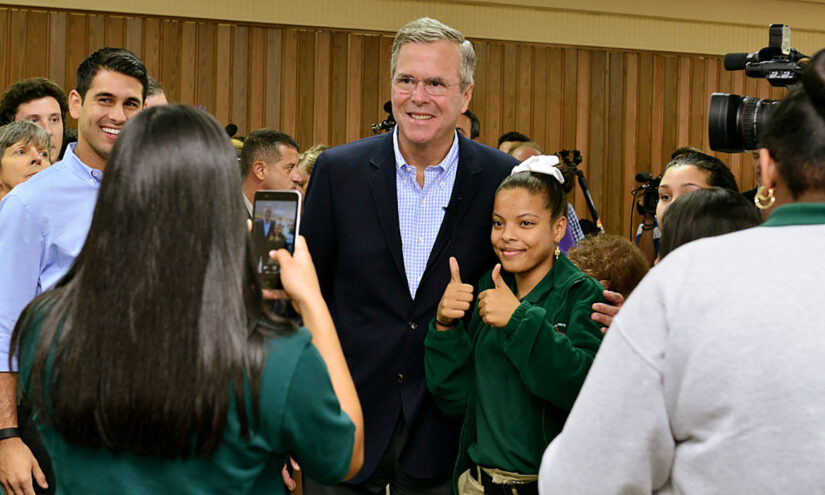 Under Bush and his Republican successors in office (no Democrat has won the governor's mansion since 1994) new reforms have been proposed, enacted, defended, and expanded. Only irregularly have their progress been checked, as when then-Gov. Charlie Crist — who served one term as a Republican before leaving office, switching parties, and running for his old job as a Democrat — beat back a proposal in 2010 that would have tied teacher salaries to student performance. Multiple indicators of academic achievement, from standardized test scores to graduation rates to advanced course-taking, have all pointed to positive results from the swath of changes to state education policy. According to America's Gradebook, a data tool that adjusts NAEP scores according to student demographics, fourth graders in Florida achieve the best results in the country on both math and reading. Historically disadvantaged subgroups, such as Hispanic and low-income students, have routinely posted better scores than in other states.
DeSantis has not significantly wavered from the Florida Formula, but he has added a few ingredients of his own. Many Americans first encountered the outspoken governor through his public crusade to reopen his state's schools for in-person instruction early in the 2020-21 academic year. Later, while inveighing against a variety of pandemic-related restrictions on public activity, he issued a ban on mask mandates. Such is his hostility toward COVID precautions that he brusquely directed schoolchildren to remove their masks at a press conference earlier this year.
DeSantis also quickly gained a following on the Right for his eagerness to leap into the national debate over identity issues, including when he signed a 2021 law prohibiting trans women from competing in girls' sporting events. But it was only later, after Republicans campaigned victoriously on education in that fall's Virginia elections, that he truly found his voice in the education culture wars. By this March, he approved two new laws, the Stop WOKE Act and the Parental Rights in Education Act, that narrowed discussions of race and sexuality in K-12 settings. The subsequent rush of media attention, amid a nationwide furore over the alleged teaching of critical race theory, made DeSantis the man to watch in 2022 — an echo of the coverage that made Wisconsin Gov. Scott Walker a conservative darling in the wake of his 2011 clampdown on teachers' rights to collectively bargain.
Isbell argued that the persistent focus on social controversies, which has sometimes cast teachers as a kind of fifth column inside classrooms, is changing the tenor of Florida's education discourse. School choice and accountability remain high on the policy docket, as is demonstrated by the passage of recent legislation to fast-track charter approvals and expand the state's Family Empowerment Scholarship program; but where these innovations were once predicated on arguments about school quality, now they appealed to parents' anxieties.
"The school choice issue has gone from, 'The public schools are failing you,' to, 'The public schools are indoctrinating your children, and you need to get away from that,'" Isbell remarked.
DeSantis's detractors argue that the change in political winds, and particularly the new laws on instruction, have led teacher morale to deteriorate. So many job vacancies exist in the state that the legislature passed a bill in June to allow military veterans to step into teaching roles with no professional credentials. That upheaval exists even in spite of multiple raises to teacher salaries greenlit by the governor and his Republican allies.
If the role of "education governor" was once a technocratic fixation, its successes measured in NAEP bumps and climbing statewide pre-K enrollments, DeSantis has embodied something different: a willingness to put schools at the heart of his political advocacy. The success of that strategy was made evident by the governor's unusual decision to issue endorsements in 30 Florida school board races, which are nonpartisan. In elections this August, the majority of his preferred slate won their contests.
Tiffany Justice, a Florida mother and co-founder of the conservative activist group Moms for Liberty, invited DeSantis to speak at her group's national summit in July, where he pledged to defend parents' rights to direct their children's education. In an interview, she called his decision to wade into local politics "risky"; still, the success of the candidates he endorsed only burnished the governor's influence
"It's not something that a governor has traditionally done, to go all the way to the bottom of the ballot," Justice said. "But he, more than anyone else, knows the power that school boards hold. And he saw that, even as he tried to protect constitutional freedoms in his state, these school board members were abdicating their authority to bureaucrats."
The cost of the culture war
The contentious character of the statewide education debate comes as a disappointment to Norín Dollard, an education policy analyst at the Florida Policy Institute.
A longtime specialist in family policy, Dollard said she regretted that this fall's gubernatorial race hadn't led to more discussion of the plight of poor students, particularly in a state where nearly one-quarter of households recently said they couldn't put enough food on the table. On conservative-friendly grounds of workforce preparation and economic development, she added, the circumstances call for more state assistance to school districts. But K-12 funding mechanisms and early childhood education haven't yet had their time in the sun.
"The business case can be made for investing in schools and young children — if you do that, you get more employed people who contribute to the economy," said Dollard. "That story isn't told when you get into these vitriolic arguments over which is the best way to educate kids about gender and sexuality."
If anything, Democrats have been happy to pick up the gauntlet that DeSantis threw this year. Crist and the state party followed the governor's lead on school board endorsements, backing a group of their own candidates. The Democratic nominee has also directly attacked the Stop WOKE and Parental Rights in Education laws, unveiling a "freedom to learn" policy platform and vowing to make the state's commissioner of education an elected office.
To top it off, Crist chose as his running mate Karla Hernández-Mats, the head of Miami-Dade's teacher's union. The selection distilled an already-polarized debate — between committed education reformers and defenders of traditional public schools — even further. Isbell called it an understandable political calculation, though not without potential downsides.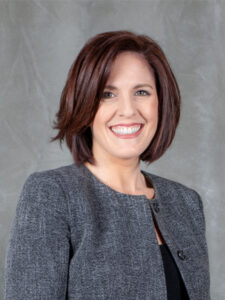 "Sometimes politicians fall into thinking that if they're losing on an issue, they need to steer away from it — not talk about it, or adopt the right talking points," Isbell observed. "Crist and the Democrats have made the opposite decision, that they're going to take a definitive stance and try to win the public argument on education. That's a gamble, no doubt about it."
DeSantis and his supporters seem to welcome the clear battle lines. Combining poll results and expert race forecasts, the political site FiveThirtyEight has projected the incumbent as a clear favorite on November 8. A more partisan race, and particularly one in which DeSantis's education agenda is pitted against a unionized teacher, could hold down his reelection margin somewhat. But veering toward the center would do little to bolster his national momentum.
And that momentum grows by the day, Justice said.
"I've had moms in Washington, in Oregon, in Michigan, in Illinois, in California say, 'I wish Ron DeSantis was our governor.' These are two-time Obama voters, people who voted for Newsom and Whitmer. Some of them have told me, 'I cannot wait to vote to vote for Ron DeSantis for president.' "
Correction: The text has been corrected to accurately reflect the opinion of Moms for Liberty co-founder Tiffany Justice that school boards are shirking their responsibility to hold schools accountable.
Get stories like these delivered straight to your inbox. Sign up for The 74 Newsletter