How to Keep Oklahoma's Low-Paid Teachers From Leaving the State? Give Them a 4-Day Work Week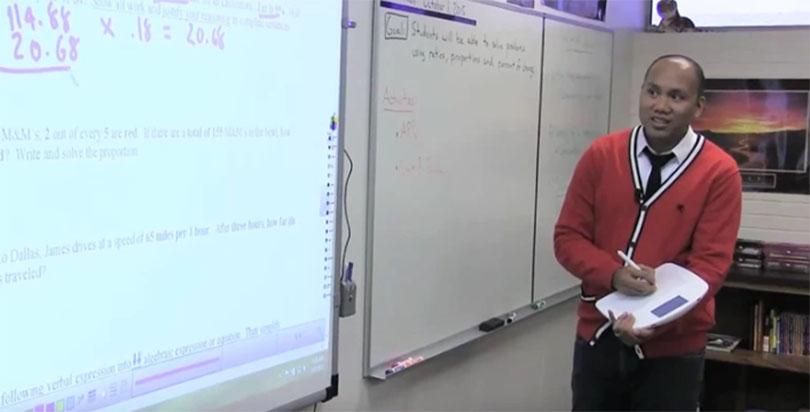 Amid relentlessly low salaries, some Oklahoma school districts have found that a four-day work week can be a powerful method for recruitment and retention as teachers — including the state's current Teacher of the Year —
flee the state
.
That's according to reports from The Oklahoman and The Washington Post that dissect the rapidly growing trend among the state's districts of eliminating one day each school week.
Since 2013, the number of districts moving to four-day schedules has quadrupled, The Washington Post reported.
"We had two [Oklahoma] districts very close to us that moved to four-day weeks, and we have lost some teachers to them," David Pennington, superintendent of Ponca City Public Schools in northern Oklahoma, told The Oklahoman. The article noted that two-thirds of the schools on four-day schedules are within 50 miles of border states where teachers have been moving for higher-paying classroom jobs.
Oklahoma's Teacher of the Year, Shawn Sheehan, is moving to Texas with his wife after both accepted teaching jobs there. In a blog post, Sheehan explained that "at the end of the day, the simple truth is that we can be paid a respectable wage for doing the same job — this job we love very much — by heading out of state."
A math teacher, Sheehan made $35,419, not including benefits, The 74 reported last year. He has a master's degree and was a finalist for national Teacher of the Year in 2016.
Oklahoma, which has a $900 million budget deficit, pays its teachers some of the lowest wages in the U.S. The state's voters overwhelmingly rejected a ballot measure last fall that would have raised teacher salaries by $5,000 in exchange for a sales tax increase of 1 percentage point.
---
After cutting to 4-day week, Oklahoma principal drives school bus to cope with budget cuts. https://t.co/6fdA9o1yDh

— Evie Blad (@EvieBlad) May 17, 2017
---
Low pay can be financially and emotionally disheartening for teachers, making the four-day week one bright spot among diminishing benefits.
"It's disheartening," one teacher told The Washington Post. "If I have to go back to a five-day week, I think I'm done, because I know I'm not going to get more money."
---
With state budget in crisis, Oklahoma school districts went to four days a week. Some of the horrifying results: https://t.co/FsDtqdwcVs pic.twitter.com/D6VpUfGNPN

— Annie Lowrey (@AnnieLowrey) May 28, 2017
---
Support The 74's year-end campaign. Make a tax-exempt donation now.