How One Florida Mom Built a School, Just for Her Son
In Central Florida, Nikki Duslak's gifted son was being traumatized by lessons meant for older students — so she started a new school just for him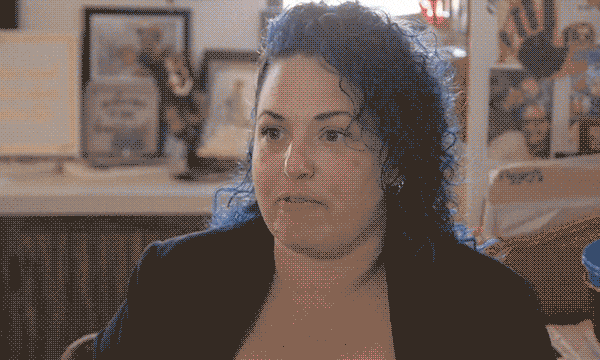 Get stories like these delivered straight to your inbox. Sign up for The 74 Newsletter
When Nikki Duslak's son repeatedly returned home from school traumatized from what he learned that day, she knew something had to change. To challenge Avery, who was then five years old and learning beyond his years, the school placed him in a classroom with older students — as old as 13. But the lessons — like ones about slavery, persecution and the Holocaust — would bring Avery to tears and give him nightmares.
While Duslak told school officials that her son wasn't emotionally ready, even though he was academically advanced, the school wasn't able to offer an alternative.
So Duslak, who spent nearly a decade teaching in central Florida public schools, decided that she was going to start her own school, just for Avery, and other children like him who needed alternative ways of learning a rigorous curriculum.
"This journey literally started with a bottle of wine and the book Nonprofit [Kit] for Dummies — it's a real thing — and I just started reading," Duslak said. "And I thought, I don't know how, I don't know how I'm going to do this, but I'm going to do it."
After a long, arduous process of creating a 501(c)(3) that was further complicated by a government shutdown at the end of 2018 into early 2019, Duslak's nonprofit became official by the end of that year. She opened the doors to CREATE Conservatory in the spring of 2020 — with seven students and at the onset of the COVID-19 pandemic.
While CREATE was already in the works before the pandemic, the global crisis steered numerous states to create or expand school choice programs that gave families more flexibility to decide how their children are educated. Florida currently has a bill that seeks to further extend its already diverse school choice programs.
CREATE, which offers "flexible and unique learning programs designed to reach children who do not thrive in a traditional format," and focuses on teaching science, technology, engineering and mathematics "through arts integration," has since grown to enroll 27 students across grades K-6. Of those, 26 — or 96% — attend the school at no cost, thanks to private donations and corporate sponsorships, as well as state-funded scholarships, administered by nonprofit Step Up For Students. Step Up For Students primarily works with four school choice scholarships underwritten by the state of Florida that makes nontraditional schooling possible for families who may not otherwise be able to afford it.
For Duslak, those contributions are the lifeline that allows CREATE to reach and teach students who have the potential to succeed — but need to be able to learn in a way that isn't necessarily provided to them in traditional classrooms, said Kim Levine, a corporate donor to the school and CREATE board member.
"What [CREATE] offers to our community is a place where, basically just kids that are kind of different in some way, can come and just be themselves," she said.
Get stories like these delivered straight to your inbox. Sign up for The 74 Newsletter