How a Houston Experiment in College Counseling Is Succeeding in Sending Low-Income, First-Generation Students to the Country's Top Universities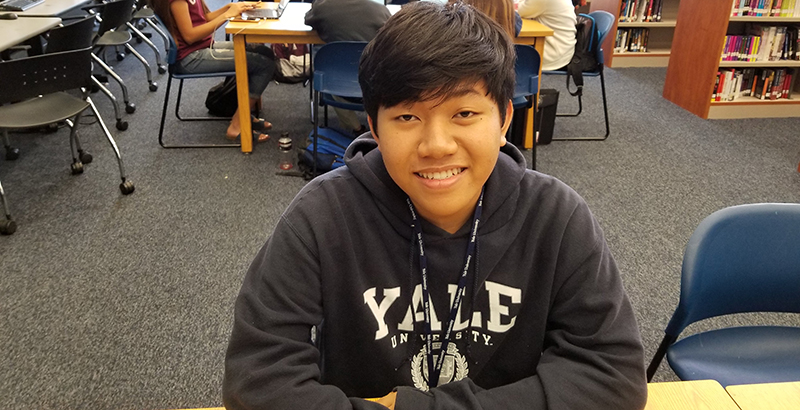 This is an excerpt from the new Richard Whitmire book The B.A. Breakthrough: How Ending Diploma Disparities Can Change the Face of America. See more excerpts, profiles, commentaries, videos and additional data behind the book at The74Million.org/Breakthrough.
His mom is a nail technician, his father a barber. Those are the jobs they found here. Truong Nguyen moved to the United States just five years ago, equipped with only the rudimentary English he learned in Vietnam. In middle school, he endured students making fun of his accent. "That was really discouraging for me." He earned mostly C's and D's, partly because he was scared to speak English. Not that he cared that much about his grades anyway. "I don't know why, but at the time I was OK with that." And from middle school he was headed right into César E. Chávez High School, one of the highest-poverty high schools in Houston, a high-poverty district where that distinction means something. Nguyen didn't seem to be college material.
But one day, something snapped in him. "I realized that college was the only way for me to give something back to my parents, because they had sacrificed so much for me. In Vietnam, they had their own stable lives. But then they sacrificed everything they built to move here to start over. That changed my perspective about trying harder in class. So I pushed myself by staying after school and doing tutorials. I would ask my teachers lots of questions." As for being taunted for his accent, Nguyen took a positive tack: "I saw that as a way of knowing there's still a lot of room for [speech] improvement."
Nguyen was just the kind of student to get detected by EMERGE, the counseling program here in Houston aimed at first-generation students who, with some extra help, would have good shots at winning full scholarships to elite universities. He fit all the criteria, from strong PSAT scores to good grades. Offered a chance to sign up, he did, which is where I found him during a 2017 visit after school in the library, with other EMERGE students working on college selection strategies.
Today, Nguyen ranks first in his class of 715 juniors, and he just got accepted as a Yale Young Global Scholar. That's a school Nguyen fell in love with while on an EMERGE-sponsored college tour. "The moment I stepped off the bus, I realized I could see myself here as a student. I really want to come back." His goal is to become a doctor. In studies now famous among educators, economists Caroline Hoxby and Sarah Turner, from Stanford University and the University of Virginia, respectively, found that the majority of high-achieving, low-income students never apply to even a single competitive college. That study might as well have named Nguyen — until EMERGE picked him up.
It's not that the national charter school networks are alone in building college success programs that see students into and through college. A few traditional school districts do the same. Very few. Less than a handful. But there's a clear favorite in this field, and the first to launch those programs: Houston Independent School District. The EMERGE-HISD program now includes about 1,500 students, out of a total high school student population of 50,000. Roughly half of those EMERGE students are still in Houston high schools, the balance being tracked through their college years. A quick report card on their progress: 95 percent of EMERGE students either have earned college degrees or are on track to earn them. More than 80 percent report having a 3.0 grade point average or above, and 87 percent are expected to earn a bachelor's degree in four years.
This program got its launch in a district badly in need of improved college success. A recent Rice University study looked at Houston ISD seniors who started their senior year between 2006 and 2008. The findings:
● For every 100 seniors, only 19 completed a bachelor's degree within six years of leaving high school.
● Hispanic students disproportionately went to community colleges or technical and vocational schools.
● About two-thirds of Hispanic students did not enroll in college in the fall after high school graduation.
Much like the KIPP charter network, EMERGE was launched in 2010 by a Teach for America alum, Rick Cruz, then a fifth-grade school teacher in Houston ISD. Cruz recruited a small group of other sympathetic elementary and middle school teachers, several of them also TFA alums, and proposed a unique college counseling program. "We wanted to create a program that would mirror what private college consultants do for the wealthy, but tailor it to the specific needs of first-generation, low-income students that we had."
---
Their goal was to match these students with the roughly 60 colleges at that time that offered full-ride scholarships to high-poverty students, and take the multiple steps necessary to get their applications in order.
---
The group won permission to pilot the program at a single high school, Chávez, the same school Nguyen attends. "So we wound up giving a series of presentations to the students, asking them to be part of the program. We were cautioned by the administrators at this high school that there wouldn't be much interest, that if we got 10 kids we should consider ourselves lucky."
But 120 students signed up. Cruz and his team focused on the juniors and sophomores, the students they would have time to work with. Their goal was to match these students with the roughly 60 colleges at that time that offered full-ride scholarships to high-poverty students, and take the multiple steps necessary to get their applications in order.
The result ended up surprising everyone, especially the high school administrators there. "We were successful in getting students into schools they had never sent kids to before. In fact, I believe that school had never sent a kid to an out-of-state private college before." A couple of Chávez students went to Tufts University, one went to Dartmouth, another to Oberlin, yet another to MIT. Clearly, there was a need, and it was immediately embraced by then–Houston Superintendent Terry Grier.
What played out was a hybrid, an in-district program with a $1 million budget that also had a nonprofit arm able to solicit outside donations. In its first year as a full district program in 2013, EMERGE expanded to eight high schools; the second year, it was close to 20 schools. In that second year, Cruz was approached by the huge philanthropy Houston Endowment and asked: How much money would it take to expand? The Endowment liked the answer, and it invested. Its most recent gift, a second round of financing, was $12 million for three years, an amount roughly matched by the district. As a result, EMERGE runs on a $2.5 million annual budget, able to spend about $2,500 per student per year, which covers both college counseling while in high school (and SAT prep, college visits, the EMERGE counselors) and tracking the students while in college. The program's success has allowed it to push beyond helping just the top students to starting to help all students.
Expanding EMERGE into every high school, however, wasn't the slam dunk one might expect. The initial obstacle that had to be overcome was a resistance to what was perceived as elitism. Why start a program that benefits only the top students? Why do our students need to go to top colleges? Some of that resistance came from the very top, said Cruz. "Today, our school board loves EMERGE, and people in the district love it. But that wasn't the original case. You had people saying, 'Well, what about the other students? Why are you only working with a small group of students? Why are those colleges any better than the colleges I went to?' It took a superintendent who was pretty bold saying we're going to dedicate resources to this initiative."
Another serious hurdle to establishing EMERGE: Only three years ago, 28 of Houston's 45 high schools lacked college counselors. At some schools, someone with that title actually functioned more as a test administrator. Although the district took the aggressive step of paying for Naviance, a sophisticated college readiness/placement tracking software that costs school systems about $400,000 a year, the software was useless without anyone to operate it. "Who's going to submit the transcripts that need to be imported to [Naviance]? asked Cruz. "Who's going to train the students? Who's going to push out the information about scholarships? If there's no one there, the product just sits." Today, all the high schools have actual college counselors.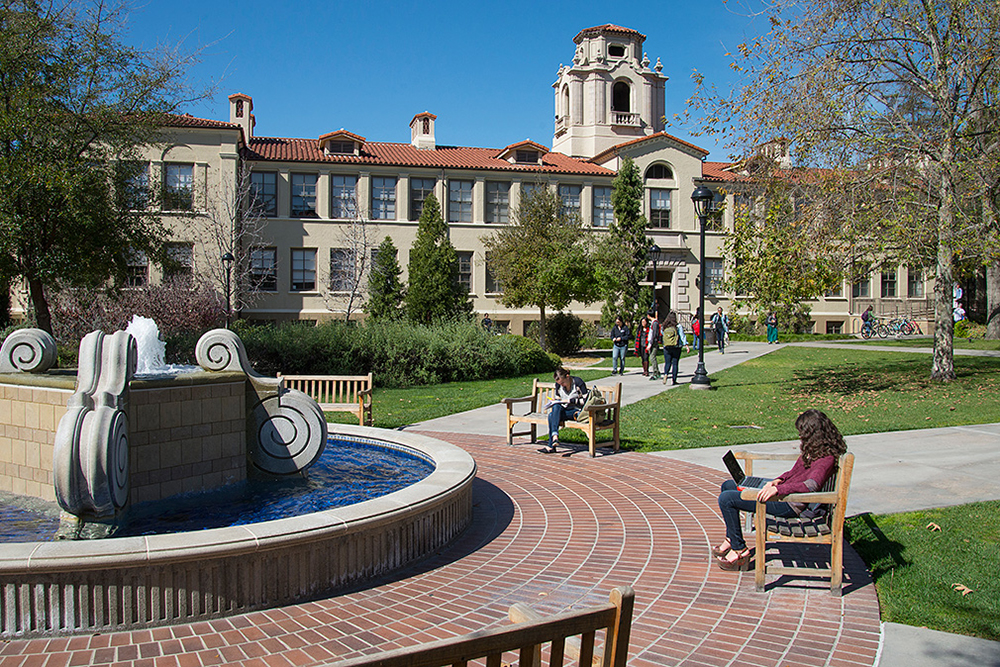 A more important lift for Cruz was changing the attitudes of many of the district's high school leaders, who didn't see many of their students as college material — and certainly saw no reason for them to leave Texas to attend college. Cruz tells the story of one principal who refused to release transcripts for one of her students who wanted to go to Pomona College in California. "She didn't think he was deserving of going to a top college, or that he should go to one. We had to step in and intervene and say, 'That's not up to you.' Ultimately, the student did go to Pomona," said Cruz, and he is doing well there.
When EMERGE started, many of the Houston high schools lacked even a school profile, said Cruz. A school profile contains information needed by college admissions officers, such as demographics, AP offerings, and SAT/ACT scores.
"That's the basic document colleges use to gauge a student in relation to other students. Many of our campuses refused to do it. They just didn't see a need, because for years they had never had a kid apply to a non-local option. And so [EMERGE'S] program manager had to go in and actually do the work for those schools."
That basic task getting done ended up helping all students, not just those in the EMERGE program, say the counselors.
Why districts aren't flocking to Houston to copy EMERGE
While New York City school officials visited looking for ideas and San Antonio took some inspiration from Houston while planning to expand its college counseling, to date, only one district, Orange County Public Schools in Orlando, has actually built its college counseling system based on the EMERGE model. A Bill & Melinda Gates Foundation–funded college success collaboration between KIPP and the New York City, Newark, and Miami school districts just got launched. How deeply those districts will commit to data-based college advising remains to be seen.
Beyond that, there's little stirring within K-12 districts. Why?
Trying to get at the answer is critical if school districts are to start "owning" the college success of their alumni. How else to set out on that journey if you don't stop by traditional school districts such as Houston and San Antonio or the most successful charter networks, such as Uncommon Schools, which within a few years is likely to see a college success rate of 70 percent, akin to what students in private schools and wealthy suburban districts experience?
In Houston, part of the answer is leadership, said Cruz. When the program was first launched, there was opposition everywhere. As noted, many said it sounded elitist, while others worried their kids would never survive at highly selective colleges. It was only the determination of then-Superintendent Grier that led to EMERGE's launch and growth. "College readiness was his passion." In hindsight, what Grier did was "kind of crazy," said Cruz. "I was a fifth-grade teacher working with a handful of kids. And he decided to make this program front and center, to make me an assistant superintendent, to give us the resources we needed." That kind of leadership isn't found at many school districts.
Another factor: Houston has a good teacher talent pipeline. It's probably not a coincidence that Houston is the birthplace of two of the nation's top charter school networks, KIPP and YES Prep. It's also home to the nation's most innovative charter/district compact, found in the adjacent Spring Branch ISD (which has now joined in a broader EMERGE collaboration), and also home to Houston ISD, which in 2013 won the prestigious Broad Prize awarded to the district making the most progress closing achievement gaps.
There are still other reasons why more school districts don't take on this task. Only recently has college readiness, and more important, college success, come to the attention of K-12 school leaders. For years, it was assumed that responsibility fell to the alumni, their parents, and the universities they attended. It's only within the past few years, as researchers revealed the dismaying college failure rates of first-generation college-goers, that the attention has turned to K-12 school leaders: Shouldn't they be taking on some of that obligation?
One concern Cruz picks up from small districts, and rural districts, is that they lack the money to take it on. Houston's per-pupil costs for EMERGE, $2,500 per student per year, aren't possible for them. They have no big foundations to step in and pick up half or more of the cost. Cruz's answer: Go after the low-lying fruit. "The program may not have all the components we have, because you may not be as resource-rich. But there's nothing to preclude you from identifying a [college success] champion at each campus and getting them excited about this kind of work. Essentially, that's what we did. The success of EMERGE has little to do with our curriculum. It's not some kind of magical approach. It's a concerted effort to do something with people who believe they can do it and are willing to work really hard to make it happen."
Once the program gets rolling, there's a snowball effect, said Cruz, as colleges get to know the district. And not just the EMERGE students. When the program first began, a college night would draw only a handful of college representatives. "This last year, we had almost 50 college representatives. They're hungry for our students. They know the talent is here. The top schools have tried to increase their socioeconomic diversity, and they've struggled to do so. And now they say, 'Hey, here's this pool of students.'"
This is an excerpt from the new Richard Whitmire book The B.A. Breakthrough: How Ending Diploma Disparities Can Change the Face of America. See more excerpts, profiles, commentaries, videos and additional data behind the book at The74Million.org/Breakthrough.
Disclosure: The Walton Family Foundation funded a writing fellowship that helped produce The B.A. Breakthrough and provides financial support to The 74. The 74's CEO, Stephen Cockrell, served as director of external impact for the KIPP Foundation from 2015 to 2019. He played no part in the reporting or editing of this story.
Support The 74's year-end campaign. Make a tax-exempt donation now.