High Profile Exits Leave Uncertainty in Reform-Darling San Antonio Independent School District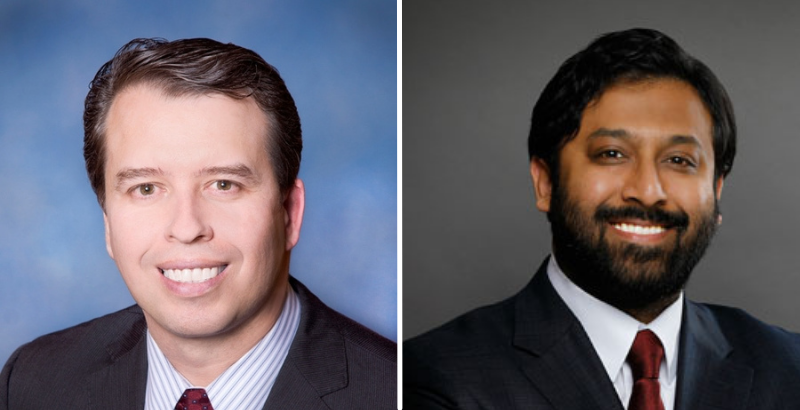 Get stories like these delivered straight to your inbox. Sign up for The 74 Newsletter
When San Antonio Independent School District superintendent Pedro Martinez left his post earlier this year, he was confident his innovations and improvements would live on long past his tenure.
"One of the things I'm the most proud of here—I can see both in direct conversations as well as the data—is that the culture has shifted from when I started," Martinez told The 74 after announcing his departure to become CEO of Chicago public schools. "Now that people see what is possible, there's no going back."
Mohammed Choudhury, Martinez's deputy and the architect of many of his reforms told the 74's Beth Hawkins in 2018 he wanted to create a system that would outlive them.
"I have told my team and I continue to tell them, 'Design as if you won't be here one day,'" said Choudhury, who left San Antonio in June when he was hired as the Maryland superintendent of schools.
That day has come. The durability of those designs is already being tested.
Most of Choudhury's successors are gone, as are other district leaders, with both men recruiting key staff to take with them to their new jobs.
The scale and sustainability of the district's eye-catching progress, based mostly on a series of high profile innovations and school-by-school success stories, are less certain, especially with the gains lost to COVID-19 and current teacher shortages. The district is also searching for a new superintendent, who will likely bring their own vision to the role.
"SAISD is at a critical point with a lot of unfinished business for the next leader to address," said former school board member Steve Lecholop, who was on the board for all but the final months of Martinez's tenure. The work was dramatic and changes were fundamental, Lecholop said, "But the foundation we poured hasn't yet set."
Hired in 2015, Martinez oversaw dramatic reforms—such as open-enrollment schools, expanded dual language, and a teacher evaluation system with higher pay.
Over the first four years of his tenure, the district went from failing to a B rating, a fast turnaround for a district where 87.6% of the 45,800 students qualify for the federal free and reduced lunch program. In 2020 Martinez set more ambitious goals for the district.
While the results came fast, they were driven by a few key successes at individual campuses, as well as grants with a limited lifespan. The systems that would spread change to the entire district and sustain them over time are not fully operational. The new superintendent will need to take those blueprints and put them into practice, Lecholop said. "Otherwise, six years of hard work and dramatic improvements will have been for naught."
Not everyone would be sad to see Martinez's reforms fade. Partnerships with charter networks and changes to teacher contracts angered the local teacher's union, while some felt the district prioritized new open-enrollment schools over existing neighborhood schools. Others criticized a lack of meaningful community and student engagement as the administration rolled out reforms.
Those critics have a voice on the school board now, as Lecholop, a stalwart supporter of Martinez, lost his seat to union-backed Sarah Sorensen, an outspoken critic. But the reform-minded majority remains in place.
"We have every intention of ensuring that all of the innovation that has occurred in SAISD over the last 5 years, stays," said San Antonio ISD Board President Christina Martinez (no relation). She would not comment on whether specific initiatives and structures from the Pedro Martinez era would continue as is, calling the conversation premature.
"COVID has brought immense challenges, and it is crucial for the district to be flexible and nimble as we continue to put kids first and strive to be a national model urban district," she said.
One of Martinez's key achievements had been reversing decades of falling enrollment numbers, gains nearly erased by disenrollment during COVID-19.
The board will need to address the teacher shortage and ongoing pandemic-related issues like mask mandates and quarantine protocols, while conducting a nationwide search for a new superintendent, but Christina Martinez said the board feels a sense of "urgency" to maintain as their top priority—one of the key cultural reforms of the past six years—holding the administration accountable for improving student outcomes.
Parent advocates hope a new superintendent will include more students in those improved outcomes. While the district saw significant gains for English language learners following a massive expansion of dual language programs, special education services remain a point of contention.
"For years we have asked for an internal review of poor performing, toxic, abusive campuses and staff," said San Antonio ISD parent Denise Ojeda, who served on a parent advisory council. "For years we have championed creating campuses that are purposely inclusive, safe, and welcome for our children."
Those requests went unmet under Pedro Martinez's administration, she said, and now parents have to wait for the new superintendent "to assess if our children are worth educating or protecting."
She hopes the new leadership will take the advisory council and special education students more seriously, and the board will hold them to it.
"Our board is deeply committed to the families and staff of SAISD," president Christina Martinez said, "We live in the district, our children attend school in the district, and we are intent on getting it right."
Another challenge, however, is that several district leaders who would have been key to that continuity and accountability are, according to news reports, being recruited by Martinez to go with him to Chicago. The district did not return a request for comment on the recruitment.
Choudhury's Office of Innovation, which oversaw enrollment in school choice programs, talent management, and nonprofit partnerships, has been essentially dismantled.
As he left, Choudhury expressed confidence in the staff who would be carrying on the work, but by October three of his former deputies had left the district and another one followed him to Maryland.
Some changes made by the Office of Innovation must continue as designed—like the master teacher initiative and nonprofit partnerships—because the designs are tied to state funds.
The master teacher program and evaluation system qualified the district for the statewide Teacher Incentive Allotment, boosting salaries to over $100,000 for the most effective teachers in the highest-need schools. District officials confirmed that the Master Teacher initiative will continue.
Nonprofit partnerships under the "1882" program bring in state money as well. Those partnerships, coupled with increased autonomy for principals—another recent reform—are helping some principals feel better about changes at the top.
Usually when a new superintendent comes in, changes they make at the district level can cause disruption at individual schools. But some principals in SAISD have control over budgets, staffing, and curriculum, independent of the central office.
Where changes and improvements made it to the campus level, they seem secure.
Gates Elementary was one of the schools that improved most dramatically during the Martinez era, so much so that the district gave Principal Sonya Mora an additional campus to oversee in an attempt to replicate her success at Gates, as well as a formal nonprofit partner to help garner additional resources.
Autonomy will allow her to keep doing what works, whatever changes happen in the superintendent's office, she said. Starting from scratch under some new curriculum or initiative would be a setback.
"Sustainability is everything because it takes forever to get out of these holes," Mora said. "That's what makes me feel good about this, and why we're not as stressed."
Get stories like these delivered straight to your inbox. Sign up for The 74 Newsletter