Google Outsells All Others (Combined) in the EdTech Battle — But the War Is Just Beginning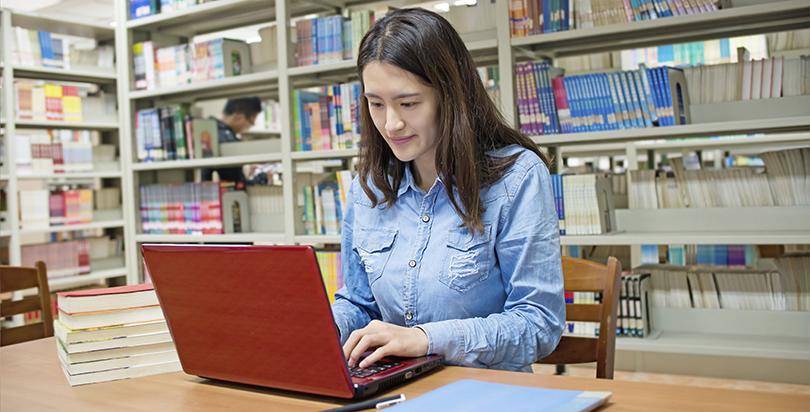 A war is being waged between Apple, Microsoft, and Google to secure fresh computer deals with schools — a booming market accelerated by online tests. And for now, Google is winning.
By a lot.
For the first time, Google's Chromebook computers are outselling all devices on the American ed-tech market — combined.
"Usage is growing fast and defying the more general decline in PC sales," said Rajen Sheth, director of product management for Google's business and education divisions.
In the third quarter of this year, Google Chromebooks snagged 51 percent of American sales in K-12 ed-tech, selling more than 1.6 million devices, according to a new analysis by Futuresource Consulting, a London-based market research firm. That's a remarkable jump from 2012, when the company grasped just 1 percent of the market share.
But sales do differ some from the number of computers — or "install base" — actually present in classrooms. Because the devices have a multi-year lifespan, a good number of Windows devices and iPads are still being used, said Linn Huang, research director of devices and displays for the International Data Corporation, a market research, analysis, and advisory firm. Just a few years back, Apple iPads were the dominant force in schools.
---
---
Focusing on education technology is a smart strategic move for companies like Windows and Google, said Mike Fisher, associate director of the education division at market research firm Futuresource Consulting. There's a reason Apple has been doing it for so many years. (Read our detailed history of Apple's
focus on the education market
)
"Apple has, for 20-odd years, focused on ed-tech for many years, and obviously there are some very good reasons behind that," he said. "If you get people used to your operating system when they're 10-years-old, they're probably going to want that when they get older."
While one-to-one computing programs have brought growth to the industry, a move toward standardized, online assessments took it to the next level, with direct benefits for Google. Both PARCC and Smarter Balanced, two of the biggest digital test providers, require keyboards, which iPads lack.
The PC business is in trouble overall, but that's not the case in the education space. Globally, there are 1.5 billion students and teachers, Fisher said. That's 1.5 billion potential customers. In the U.S., there are 62 million students and teachers and about 20 million devices in schools, meaning about a third of them are getting their technology from their school districts.
By the end of this year, Futuresource estimates this "market penetration" will grow to about 40 percent — placing more than 11 million new devices in American schools.
Sheth said Google Chromebooks' near-double growth every year for the last three years comes down to its simplicity, security, speed, and its ability to be shared between students. Because Chromebooks run off the cloud, students are able to access their files from any available device.
Cost may also be a significant factor: Chromebooks can sell for as low as $200 while a standard iPad sells for about $400.
But Fisher said the Chromebook's growth came down to "a perfect storm."
"In 2014 when online assessment comes in, a lot of U.S. districts have got to roll out a lot of devices for a specific time period," Fisher said, adding that school officials' argument to go with Chrome "is 'Well, it's the cheapest device on the market, and it's easy to manage.'"
Despite Google's big strides in ed-tech in the last few years, Fisher said he expects to see Microsoft and Apple come back swinging next year. Windows already has a few entry-level devices on the market like Acer Cloudbooks and HP Stream, and he expects others to emerge.
Support The 74's year-end campaign. Make a tax-exempt donation now.