Girls Are in a Mental Health Crisis. What Schools Must Do to Help
Marean & Tyler: Teachers, principals, parents & officials must listen to the most marginalized girls, use their input to create systems of belonging.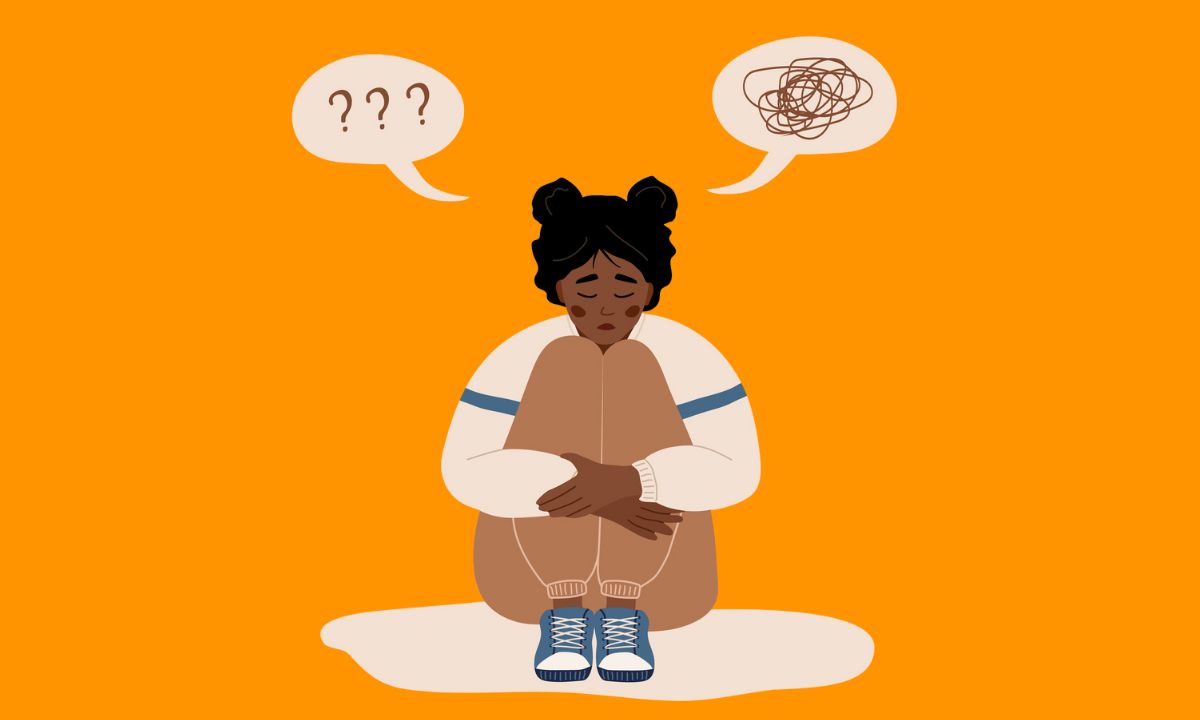 Get stories like these delivered straight to your inbox. Sign up for The 74 Newsletter
When the Centers for Disease Control and Prevention released its Youth Risk Behavior Survey report in March, outlining the severity of the nation's adolescent mental health crisis, building school connectedness was a cornerstone of its recommended solution. It even outlined school-based suggestions for improving curricula. But this approach to alleviating severe mental health concerns, complex trauma, sexual violence and more rests squarely on the shoulders of educators.
Putting overworked, underpaid and imperiled teachers on yet another front line cannot be the solution. Instead, school communities need a collaborative solution that incorporates administrators, parents, coaches and other education professionals, and that is ultimately led by those most impacted by this crisis: girls, especially girls of color and LGBTQ+ youth.
This won't be an easy task for most schools. In our role as co-CEOs of Girls Leadership, which works with public and private schools across the U.S., we know that fostering well-being specifically for girls is not a commonly accepted practice. This is because it means accepting that the barriers to safety, mental health and school connection are different for girls than for boys. When we speak to school leaders about bringing in a program designed to support the specific needs of girls and gender-expansive youth, the most common response we hear is, "We can't do anything for the girls that we aren't doing for the boys."
The shared assumption seems to be that if there is equality of support and opportunity for all students, regardless of gender, there will be equality of experiences and outcomes. That ideal doesn't take into account how deeply the world is steeped in sexism, misogyny and toxic masculinity. The National Sexual Violence Resource Center reports 56% of girls in grades 7 to 12 have experienced sexual harassment — which is the No. 1 reason that girls in our programs tell us that they don't feel connected at school — and when they go to teachers and staff for help, they aren't believed or supported. This is especially true for Black girls, who are confronted not only by the misogyny common in high school culture, but by racism and gender bias in a school system where the teaching force is 80% white. They are victims of peers and adults who see them as older than they actually are; experience adultification or what the girls describe as sexualization; are ignored, disbelieved, blamed, disproportionately suspended and punished for not coming forward in the right way at the right time, or for using the right tone of voice.
These are the girls who need protection the most. When they feel safe in school, all girls, and all other students, will benefit.
Protection needs to begin with teachers and administrators. This is why our work focuses on teachers, guidance counselors, coaches and after-school program staff — the adults with the power to create a safe space. Teacher training programs almost never address the impact of gender norms on young people, nor do they teach building connections with students, 53% of whom are Black, Indigenous or students of color. Teachers need professional development that places gender and racial identity at the heart of social and emotional learning.
Educators also need standards and curriculum with objectives that are as clear for safety, belonging and well-being as they are for math and reading. Every aspect of social and emotional learning, from identity and belonging to healthy relationships and leadership, can be measured. Imagine being able to look up school scores on connectedness, including reported levels of sexual harrassment and sexual violence. That would allow school communities to truly understand their progress locally and stay accountable for how far they have to go.
Parents and caregivers can provide support by calling on schools to include gender in social and emotional learning programs, by sharing the CDC study and by forming a gender equity committee to prioritize the needs of girls and gender-expansive youth in school policies and practices. They can also advocate for girls to participate in these committees and/or work in partnership with student-led committees. After all, girls and gender-expansive youth are experts in their own experience, and because they are the most impacted by the current mental health crisis, they should design the policies and practices that affect them.
Lastly, there need to be accessible state and federal protections. Most of the girls and gender-expansive youth we engage in our programs haven't even heard of Title IX sexual harassment protections and wouldn't know how to find a Title IX sex equity officer to report their experiences. The person who fills this federally mandated role usually works out of the district office, making it almost impossible to build a trusting relationship with students who need ongoing emotional support and clear guidance through the reporting process for sexual harassment or violence. Educating students about resources and providing girls with clear access to support provides another layer of safety net.
This CDC report is an opportunity to create an inflection point for this generation, but this won't happen if girls are treated as a problem needing to be fixed. Instead, schools, parents and policymakers must listen to the most marginalized girls and accept their input in creating systems and environments of belonging. Together, school communities and policymakers can create the foundation of safety girls need to start building the connections that will enable them to truly thrive.
Get stories like these delivered straight to your inbox. Sign up for The 74 Newsletter