Georgia Republicans Spoil Atlanta Neighborhood's Effort to Secede, But Proponents Say They're 'Not Stopping'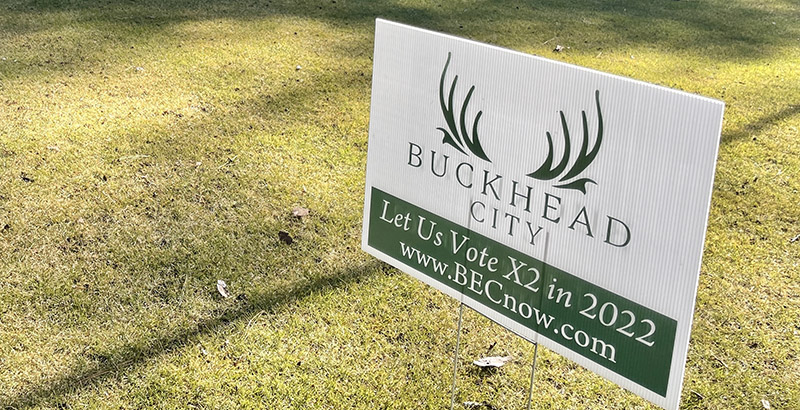 No paywall. No pop-up ads.
Proponents of turning Atlanta's high-end Buckhead neighborhood into a separate city — a plan that would have left schools serving over 5,000 students in limbo — won't get the chance to vote on the proposal this fall.
On Friday, Georgia House Speaker David Ralston joined other Republicans in opposing legislation that would have paved the way for Buckhead to split from Atlanta.
"It takes two chambers to pass a bill. The Senate was very clear and I respect their decision," he said, referring to Lt. Gov. Geoff Duncan's lack of support for the plan. But he added that he would be looking for "forceful, vigorous action" from Atlanta Mayor Andre Dickens to reduce crime — the major issue fueling the secession drive. "We'll be back next year if things haven't changed."
Bill White, the New York transplant leading the breakaway effort, isn't admitting defeat. His Buckhead City Committee issued a statement Saturday saying it's not unusual for incorporation efforts to take more than a year.
"We are not stopping or slowing down at all," according to the emailed statement, which urged supporters and their families to attend a morning press conference on this issue Wednesday, during school hours. "We will be making a major announcement that Buckhead City is never going away, and we will continue until we are given our right to vote."
The secession effort is one of several in the metro Atlanta area this legislative session, but the others, in Cobb County, wouldn't impact where students attend school. Those bills have moved out of committee, but Ralston's decision effectively kills the Buckhead cityhood effort for this year. The Atlanta Public Schools was opposed to the effort from the start, saying it would undercut the district's tax base and offered no clarity over what would happen to students in Buckhead's schools, who are part of the Atlanta district. One possibility is that they would have been absorbed into the larger Fulton County district surrounding Atlanta because Georgia law doesn't allow new cities to form their own school systems.
Caren Solomon Bharwani, a parent in the district and an organizer of a group opposed to cityhood, thinks White's recent social media posts were the "last straw" for many lawmakers supporting the secession effort. White raised questions about whether a funding discrepancy of $200 million led to the recent suicide of the city public transit agency's well-respected leader. A city councilmember called the suggestion "sick."
"This was an easy off ramp for the state representatives who were on the fence anyway," Bharwani said.
White also faced backlash in early January for retweeting a post from VDARE, a far-right group opposed to immigration and linked to white supremacy. The group's post blamed crime in Atlanta on its predominantly Black population. White later deleted the retweet and said it offended him.
Opposition to the secession effort has been building since the legislative session began in January. The Atlanta Public Schools reiterated its position last week, passing a resolution stating that to create a new city "without addressing the financial, student enrollment, legal, operations and governance issues created by Buckhead deannexation from Atlanta is irresponsible for Buckhead, Atlanta and Atlanta Public Schools."
Leading businesses in Buckhead also wrote lawmakers Feb. 1, citing "public school chaos" as one of the reasons they should let the bills die.
Get stories like these delivered straight to your inbox. Sign up for The 74 Newsletter