FTC Announces Plan to Target Ed Tech Tools that 'Illegally Surveil Children'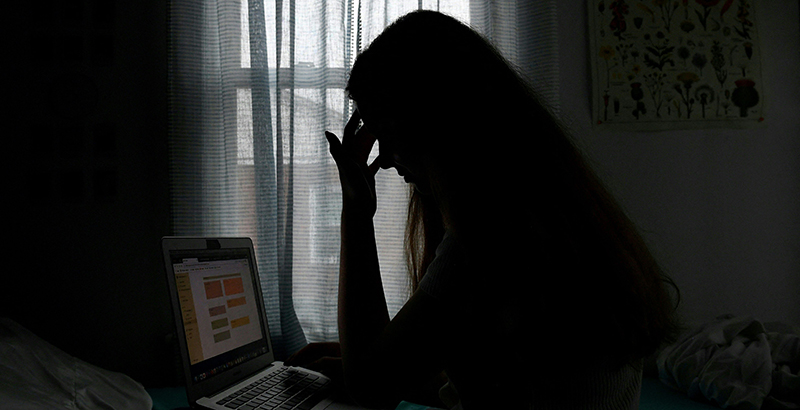 Support The 74's year-end campaign. Make a tax-exempt donation now.
The Federal Trade Commission announced ramped-up enforcement of education technology companies that sell student data for targeted advertising and that "illegally surveil children when they go online to learn," in violation of federal student privacy rules.
"It is against the law for companies to force parents and schools to surrender their children's privacy rights in order to do schoolwork online or attend class remotely," the federal agency said in a media release Thursday. "Under the federal Children's Online Privacy Protection Act (COPPA), companies cannot deny children access to educational technologies when their parents or school refuse to sign up for commercial surveillance."
Through a new policy statement, the commission signaled its intent to "scrutinize compliance" with COPPA, the federal law that limits the data that technology companies can collect on children under 13 without parental consent. The statement, approved through a unanimous bipartisan vote by the five commissioners, reminds education technology companies that they are prohibited from using student data for commercial purposes, including for marketing and advertising, should not retain student data for a period longer than what's deemed "reasonably necessary," and must have sufficient security to ensure data remain confidential. Additionally, tech companies must not exclude students who do not disclose more personal information "than is reasonably necessary for the child to participate in that activity."
The policy statement comes at a critical moment for education technology companies. When the pandemic shuttered schools nationally and forced children into remote learning, their place in the education landscape grew exponentially as educators relied more heavily on their services. But they've also faced scrutiny for their data collection practices, particularly in the wake of high-profile breaches. School districts in at least four states recently notified students that their personal data was compromised in a breach at the company Illuminate Education. The hack exposed the personal information of some 820,000 current and former students in New York City, the nation's largest school district.
The FTC statement does not introduce any new rules, yet it makes clear that education technology and student privacy are an enforcement priority. Weak enforcement of student privacy rules has been a longstanding problem, said Cody Venzke, senior counsel at the nonprofit Center for Democracy and Technology.
Suggesting that the federal government had gone too easy on ed tech companies in the past, President Joe Biden criticized student surveillance practices on Thursday and signaled his support for greater student privacy protections.
"When children and parents access online educational products, they shouldn't be forced to accept tracking and surveillance to do so," Biden said in a statement. The FTC, he said, "will be cracking down on companies that persist in exploiting our children to make money."
Among the services and applications that saw significant growth during the pandemic are those that monitor students' online activities on school-issued devices and technology. Company executives say their digital products are critical to identify youth who are at risk of harming themselves or others, but critics argue the surveillance violates students' privacy rights.
The 74 has reported extensively on the expanding presence of such student surveillance companies, including Gaggle, which sifts through billions of student communications on school-issued Google and Microsoft accounts each year in search of references to violence and self-harm. Company executives say the tools save live,s but critics argue they could surveil students inappropriately, compound racial disparities in school discipline and waste tax dollars.
In one recent story, former content moderators on the front lines of Gaggle's student monitoring efforts raised significant questions about the company's efficacy and its effects on students' civil rights. The former moderators reported insufficient safeguards to protect students' sensitive data, a work culture that prioritized speed over quality, limited training and frequent exposure to explicit content that left some traumatized.
In remarks on Thursday, FTC Chair Lina Khan said that "commercial surveillance cannot be a condition of doing schoolwork."
"Though widespread tracking, surveillance and expansive use of data across contexts have become increasingly common practices across the broader economy," Khan said, the policy makes clear that federal law "forbids companies from wholesale extending these practices into the context of schools and learning."
The FTC's comments on surveillance, Venzke said in an email, suggest that the agency will scrutinize the practices of education technology vendors that collect "troves of sensitive information about students' lives, including student activity monitoring software vendors."
"Student activity monitoring companies must ensure they are taking appropriate steps to not only secure the sensitive data they collect on students, but also to ensure that they are collecting only the absolute minimum data that they need to achieve a legitimate educational purpose — and then that they delete the data when it is no longer needed," Venzke said.
A Gaggle spokesperson didn't immediately respond to a request for comment. In a blog post on Thursday, the company noted that it takes "data security very seriously," only uses student information for educational purposes, has a strict data retention policy and has comprehensive security standards. The post said the company does not sell student data or engage in targeted advertising.
Numerous companies have faced fines in recent years for violating the federal privacy law. In 2019, for example, YouTube paid a record $170 million FTC fine to settle allegations it collected childrens' data without parental consent and used it for targeted advertising. TikTok paid a $5.7 million fine that same year to settle similar allegations.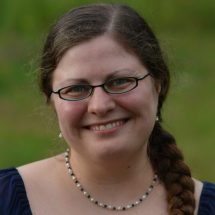 Despite the commission's harsh critique of surveillance, the enforcement of student privacy rules will likely go beyond companies that monitor students online, said attorney Amelia Vance. the co-founder and president of Public Interest Privacy Consulting. She interpreted the FTC announcement to broadly encompass "surveillance capitalism," where personal data are collected and sold for profit. However, she noted that Gaggle and other monitoring companies could have particular problems. In its announcement, the FTC said it is unreasonable for education technology companies to retain student data "for speculative future potential purposes."
"So much of the monitoring information collected and kept, especially when it comes to tracking the mental health of students, it could easily, arguably be speculative," she said. "That could cause confusion from companies about what obligations they have to either collect certain data or not collect certain data or not retain certain data even when the school has asked for it."
The FTC announcement follows a recent investigation into student monitoring companies by Democratic Sens. Elizabeth Warren and Ed Markey, which warned of surveillance companies' potential harms and called on the Federal Communications Commission to clarify the provisions of another federal law, the Children's Internet Protection Act, which requires schools to monitor students' online activities.
In response to the FTC statement, a bipartisan group of senators cautioned that threats to online privacy have reached "a crisis point."
"We applaud the FTC's attention to this urgent problem and its acknowledgment that a child's education should never come at the expense of their privacy," said a statement released by Markey, fellow Democratic Sen. Richard Blumenthal and Republican Sens. Bill Cassidy and Cynthia Lummis. "The FTC's policy statement is an important step in the right direction, but it is not a replacement for legislative action."
Support The 74's year-end campaign. Make a tax-exempt donation now.