From Parents to Paras: Illinois Program Brings Professional Training to Families
Community organization offers volunteer mentors in East St. Louis, neighboring districts the opportunity to become full-time, paid classroom aides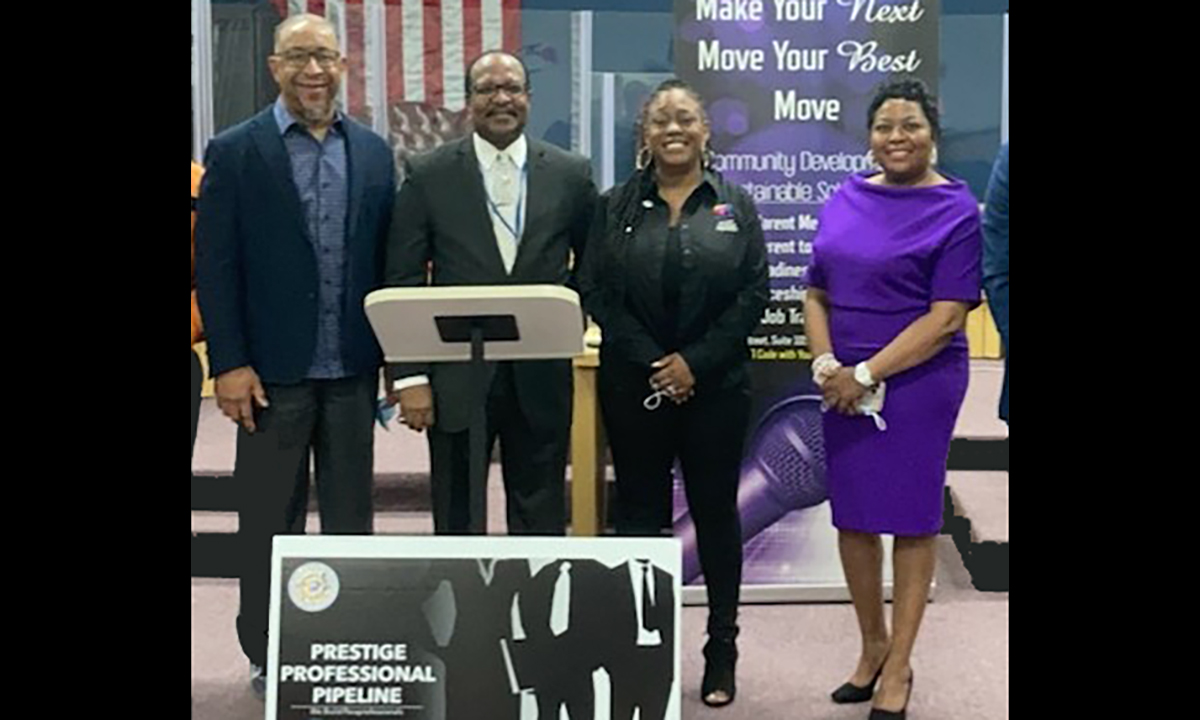 Get stories like these delivered straight to your inbox. Sign up for The 74 Newsletter
When Stephanie Taylor was managing East St. Louis' chapter of Illinois' Parent Mentor Program during the 2018-19 school year, she noticed that some parents volunteering at local elementary and middle schools were going above and beyond what the program required. Besides helping students with their schoolwork during class time, they also chose to volunteer during after-school programs. Taylor felt they could be trained for more opportunities that both they and their schools could benefit from.
This led to the creation of an education apprenticeship known as Prestige Professional: Parent to Parapro Pipeline. Selected participants from the mentor program are offered a pathway to become certified as paraprofessionals, in collaboration with local school districts and the Community Development Sustainable Solutions, an East St. Louis nonprofit where Taylor is president. The goal is for them to be hired in schools in East St. Louis and neighboring towns.
"When we encountered parents that entered into our Parent Mentor Program," Taylor says, "we realized that these parents had much more to offer. And they had the capacity to learn a great deal more than sometimes what they have access to."
Prestige Professional, which is based on a national model, had a soft launch in July 2020, after Illinois Gov. J.B. Pritzker signed legislation that allowed state residents with high school diplomas or GEDs to become licensed paraprofessional educators. The first parent signed up in October 2020, but with many students learning remotely due to the pandemic, Prestige Professional had a slow start.
Now, though, the program can count about 176 participants since its inception, with more than 20 being involved at the start of this school year. Many mentors are parents of children attending East St. Louis's School District 189, as well as neighboring Cahokia, Brooklyn and Madison, Illinois.
Around a dozen have been offered the chance to graduate to the Parapro Pipeline Program because, Taylor explains, they are interested in more hands-on opportunities working in the classroom and have shown a willingness to commit the necessary time. Some work full time outside of the districts, while others are going for their GED. The training program can last two years, though that depends on the participants' schedules — something Taylor's organization strives to accommodate.
"They're receiving training and learning in hopes of getting employment within the district," says Keisa Garrett, District 189 chief of schools. She says she knows of two graduates of the program that have worked in instructional support and one who has worked as a district security guard. Another four are on track to join them, Taylor says.
The participants split their time between taking classes provided by the nonprofit and working at the schools they are assigned to. The classes teach school-based curricula and content on English, math, science and psychology, with a particular focus on socio-emotional learning and Individualized Education Programs used by children who require special education services. Participants are paid $20 for each hour of their training.
Taylor says she wants the program to address what is affecting the children, especially with budgetary limitations for the second year in a row that left teachers struggling.
"Because the teacher in a classroom is saying, 'I've got 28 to 32 students,'" Taylor says, "they really can't stop and tap into some of those different learning styles. … Our teachers are overstressed and overworked. Some of the classrooms are too full. So when you have that Prestige Professional in that classroom, they're really geared into what's going on with that." 
This means being aware of which students have an IEP and paying extra attention to helping them with classwork. It also means another pair of eyes noticing which students are disengaged and letting the head teacher know. Having such an assistant in the East St. Louis schools has made the workplace easier for teachers. The district's teacher retention rate has increased from 79.6% in 2019 to 86.1% in 2021, and Prestige Professional has won awards for its job-creation efforts.
Participant Lizzie Osborne sees the benefit of helping teachers with the students who have IEPs. "They're working and learning at a different pace and on a different level than the average normal children in school. It's good to have somebody who can work with you at your pace. [The teachers] enjoy the help. … It's rewarding for me because I'm helping [them] help [the children]."
Taylor explains that her program aims for the head teacher and the teacher's assistant to work as a team. The Prestige Professionals first get to know the administrators at their schools before meeting with the teachers they will be assisting.
According to Garrett, the district's principals were immediately intrigued by the idea of Prestige Professional when she and Taylor visited the schools to form initial partnerships. She says word about the program and the positive influence of its enrollees "spread like wildfire," with district leaders in Cahokia, Madison and Brooklyn taking interest.
The program started with an $8 million-a-year grant from the State Board of Education, and the allocation was recently raised by $18 million to expand it. This includes placing mentors in East St. Louis's only high school for the first time and increasing the number of participants in the other districts. Osborne says 20 parents registered in one day in Cahokia over the summer.
As for the para trainees, Taylor says she has seen a change in the participants after they take the program's courses and training at the schools.
"They want to be part of the community they live in," she says. "They want to be part of that school setting. They want to be part of the learning team. They're not just sitting back being passive, and watching life go by."
Get stories like these delivered straight to your inbox. Sign up for The 74 Newsletter