Fixing Teacher Shortage Means Confronting Bias & Racism. Philanthropy Can Help
Ngounou: Funders can amplify voices and work of individuals, communities and groups that have advocated for changes and shifting narratives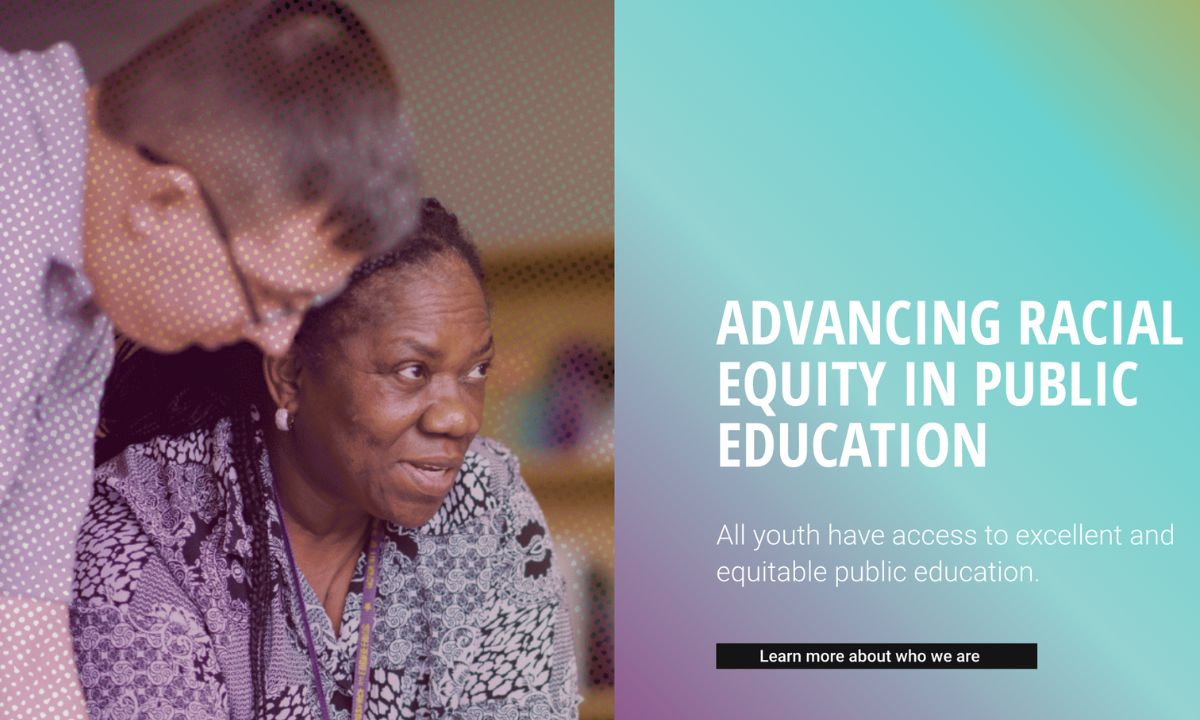 Support The 74's year-end campaign. Make a tax-exempt donation now.
The educator shortage is a complex, multi-layered challenge that communities throughout the country have faced for decades. Addressing the problem requires solutions that go beyond quick fixes — like shaming burned-out teachers into staying the course or calling on police officers, first responders, college students and veterans to temporarily fill vacant spots.
This crisis derives from historical bias and racism in policies such as teacher certification requirements that present barriers to the professional advancement of Black educators and those from other marginalized communities. At the Nellie Mae Education Foundation, New England's largest philanthropic organization focused on education, our strategy is to advance racial equity in public education. The foundation uses trust-based philanthropy, a grantmaking approach that seeks to address traditional power imbalances between funders and grantees by building transparency, communication and relationships.
With a new school year well underway, and many educators expressing anxiety and exhaustion, it is time for philanthropy to be a more effective resource to address the teacher shortages. Funders, with their money and influence, are well positioned to amplify the voices and work of individuals, communities and organizations that have advocated for changes and shifting narratives about educators and the crises at hand.
Nellie Mae has learned from the communities we work with that keeping teachers in the profession means making long-term commitments to promoting their well-being through policies and practices that provide, among other things, adequate planning time, peer collaboration and accessible mental health and social support. It also means cultivating environments that respect, nurture and center Black and other educators with marginalized identities. Examples can be found in many Nellie Mae grantees, including the Equity Institute, which has an educator pathway program that provides opportunities for paraprofessionals to become teachers, helping to racially and culturally diversify the educator workforce.
Other grantees, such as Teaching Lab, have trained facilitators and content experts who work with more than 5,000 educators across 500 schools so they can learn new content and practices, apply these new skills, and then continually analyze their own and their students' work. Through its Standards Institute, UnboundEd offers opportunities for educators to dig into standards and curriculum for subject areas like math and reading while growing their anti-racist instructional practices. Latinos for Education amplifies the voices of Hispanic educators and advocates for policies that support and protect them while removing barriers to entry. For example, earlier this year, it launched a campaign to push for the Educator Diversity Act in Massachusetts, which would not only increase the recruitment of educators of color, but support retention and sustainability efforts along with local and national policy initiatives addressing the educator shortage. Through curated networking events, the Teachers' Lounge is rethinking what culturally affirming spaces and experiences educators of color need in order to grow and sustain themselves in the work. 
Funders can demonstrate care and commitment both to educators and students by working with other philanthropic organizations, local coalitions and state and federal policymakers. These community partnerships can allow for creative solutions in support of educators because they lift up multiple voices impacted by the issue.
At a time when every facet of democracy is under attack, it is crucial that philanthropy join efforts to take collective responsibility for teacher shortages. Funders can be part of the solution by providing new resources and joining those who are already fighting, dreaming and manifesting the future that educators and public school advocates want to see.
Recent discussions between Nellie Mae and educators across New England highlighted concrete areas within which philanthropy can exert influence: by investing in grow-your-own programs for high school youth and adults who serve as support staff in schools; generating financial incentives and scholarships to make degree completion accessible; supporting partnerships between local higher education institutions and K-12 schools; and by advocating for policy and implementation changes that address barriers to teacher certification and pay.
The U.S. education system can show teachers they are truly valued by bringing about long-term solutions that yield systemic change. All this is possible and necessary to ensure that young people have the kind of education that prepares them and future generations to flourish.
Support The 74's year-end campaign. Make a tax-exempt donation now.