From Coding and Origami for Robots to Electrical Circuits and Animation, 9 Online Sources That Bring Hands-On Technical Learning Home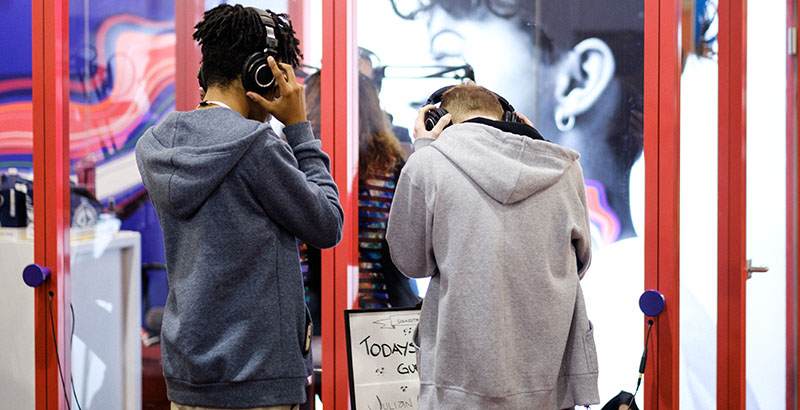 From that favorite high school elective course that is no longer happening to hands-on, in-class opportunities for younger students, technical teaching has taken a hit with the move to at-home and online learning. But building robots, working with electricity and crafting code doesn't have to happen only within school buildings. There are ways to keep technical learning going, even in the confines of home, for learners of all ages.
There's a YouTube crash course on how to build bots for WhatsApp messaging, and there are entire websites devoted to student coding, with a range of opportunities from learning about how origami can make a difference when building robots to helping kids craft animations.
Here's a list of suggested starting points, all meant to give a glimpse of what is available while showing a depth of variety.
With school closures, Code.org launched Code Break, a one-hour interactive classroom with weekly challenges to engage all students, even those without computers, says Cindi Williams, co-founder of the Learning Heroes nonprofit and a former senior official at the U.S. Department of Education, the White House and the Bill & Melinda Gates Foundation. On Wednesdays, Code.org's founder hosts a class, different each week. Students can participate on the computer, but also by phone. They can also join in weekly challenges and explore Code.org's traditional offerings that help them learn to code.
The Science News in High Schools digital library offers plenty in the way of at-home learning, as well as more than 200 original STEM-related exercises, activities and lab experiments. The setup generally consists of articles explaining breakthroughs and fresh perspectives in science, but it also includes activities, such as one that leads students as they design a simple electrical circuit out of logic gates or, after they learn about how origami helps robots, guides them in making and testing magnetic solenoids similar to those used to control the robot in the article. Explore the site to find topics of greatest interest. The Science News for Students site, geared toward grades 5 through 12, takes a similar tack, with a mix of articles, questions and experiments to try at home.
Born from the Lifelong Kindergarten Group at the MIT Media Lab, this free tool helps those ages 8 to 16 to program their own interactive stories, games and animations and then share their creations with the online community. Thomas Arnett, senior research fellow in education for the Clayton Christensen Institute, says this is a popular tool in his own home.
CEO Beerud Sheth has created a YouTube crash course on building bots for Slack, WhatsApp and Google Home, a public-facing part of the company's business-focused efforts. By making the learning publicly available, Sheth says, people can access the videos on demand and at their own pace. They're geared toward professionals, hobbyists and students, or those simply curious about this technology.
This Spotify-owned music creation and podcasting tool has extended a free trial for schools via Soundtrap for Education. Teachers and students can create, communicate and collaborate to explore sound-making, whether through podcasting, audio stories or music creation. The online studio features preset loops and beats to help students get started. The cloud-based studio allows access from any location. While it's good for a classroom of students or a single student, even a small group of friends can work together.
For many basic — and advanced — skills on a range of tech tools, Arnett says he's found Lynda.com to be helpful. Free access is currently available for those at home, but Arnett says many public libraries also offer a way to get in for free. From software and website development courses to understanding design, the site has an extensive range.
Subscription Boxes
If you don't want to worry about having the correct tools for a specific hands-on project and don't mind paying the fees, subscription box services not only offer monthly plans to keep the boxes coming but generally allow for out-of-subscription purchases so you can bring a few different styles into your home at the timing that is right for you. Check out our past review of what to expect.
If you're looking for some technical thinking without the experiments, TEDEd provides a home for lectures — some of them are as digestible as five minutes in length — that discuss science and technology and what they mean for students. The range of topics is searchable and covers plenty of ground.
If you've ever wondered what an MIT course really looks like, the MIT Open Courseware site welcomes that exploration. Choose robotics, for example, and explore the lectures and assignments from a real MIT classroom. Without feedback from professors or even answers to the tests and assignments, it may take a real self-motivator to keep the interest going, but it might be at least worth a look for that high schooler wanting to explore.
Support The 74's year-end campaign. Make a tax-exempt donation now.