From Coast to Coast, What's Going On with State & Local Teacher Union Affiliates
Collective bargaining rights, teacher pay, school choice, unionization are just some of the issues stoking NEA and AFT affiliates around the country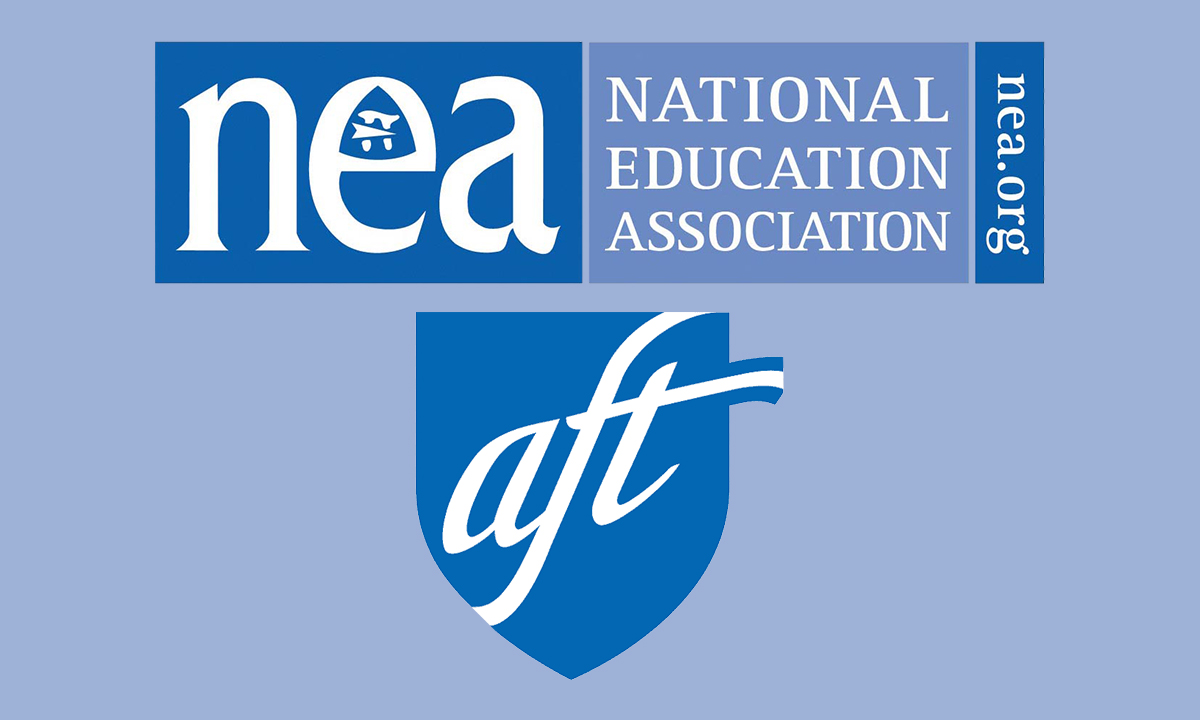 Support The 74's year-end campaign. Make a tax-exempt donation now.
I usually devote this space to the doings of the two national teachers unions, or labor actions in major cities and large states. But National Education Association and American Federation of Teachers affiliates are active in all 50 states. With state legislatures beginning their 2023 sessions, here's a roundup of recent union activities across the country that deserve wider attention.
Virginia
This week, public school teachers and staff began voting on whether to make the Prince William Education Association their exclusive bargaining representative. According to the rules set by the school board, more than 50% of employees must vote, and the union must receive a majority of those votes.
Teacher collective bargaining in the state was enacted in 2021, and the Virginia Education Association hopes that it will revitalize a membership that has been steadily dwindling since 2007. Its Prince William affiliate has had troubles of its own, which led the state union to establish a trusteeship over it in October 2021.
Connecticut
In February 2022, NEA released a survey stating 55% of teachers intended to leave the profession earlier than planned because of the pandemic. It received massive press coverage and is still being cited almost a year later, despite a lack of evidence that the teachers actually left.
But state unions got the message that such claims would lead to sympathetic media play, and so many began releasing their own survey results. The latest to do so is the Connecticut Education Association, which claims almost three-quarters of its members are more likely to leave the profession or retire than a few years ago.
The union's solution is to raise teacher salaries, a policy that its survey says is supported by 83% of the public. Respondents were not asked if they knew what teachers are currently paid, which is about $80,000 on average, according to NEA.
Michigan
The Michigan Education Association released its own survey. It didn't mention a teacher exodus, though it did assert a need for increasing public expenditures on salaries and benefits.
Fifty percent of voters responding expressed support for a hypothetical ballot initiative for "a modest tax increase to provide more money to public schools."
Ohio
The Ohio Federation of Teachers accused the KIPP chain of charter schools of engaging in a "union-busting persuasion campaign." Teachers at the KIPP school in Columbus are seeking to unionize, but KIPP filed a legal challenge with the National Labor Relations Board, which has delayed any representation election.
"We believe that unfair labor practices have occurred, and we may file formal charges on that," said union President Melissa Cropper. Of the 318 charter schools in the state, nine have unions affiliated with the state organization.
Texas
The state has a $32.7 billion surplus this year, and the Texas State Teachers Association wants it spent on pay increases for school employees. That's not unusual, but the union is also lobbying for state funding to be based on student enrollment, rather than average daily attendance.
"Just because a handful or more students don't show up, we lose that money," said union President Ovidia Molina. "But we still have to pay the bills for that school district."
The union is actually behind the curve on this. There are progressive proposals to stop funding based on enrollment and instead base it entirely on need. The problem, of course, is that enrollment and attendance numbers are definite and objective, while "need" is in the eye of the beholder.
Idaho
You won't often find a teachers union praising a Republican governor's education proposals, but the Idaho Education Association did just that.
Gov. Brad Little's budget plan would give every teacher in the state an estimated $6.300 raise.
Calling the proposal "an extraordinary commitment to the future of this state," state union President Layne McInelly offered "deep thanks to Gov. Little for his continued commitment to Idaho's public schools and leadership in driving education policy that make our public schools the best they can be for our students."
Utah
Gov. Spencer Cox made a similar proposal, presenting a budget that provides each teacher with an additional $4,600 in salary and $1,400 in benefits. The union response was positive but more subdued, because Cox's plan has a string attached.
The compensation increases are attached to a bill that would also establish a school choice program for any K-12 student in the state.
"The Utah Education Association applauds Utah Governor Spencer Cox for making teacher salaries a top priority in his proposed budget," said union President Renée Pinkney.
However, Pinkney wants the two issues decoupled. "It feels a bit disingenuous to put a salary increase that the governor is asking for with a voucher bill," she said.
Mike Antonucci's Union Report appears most Wednesdays; see the full archive.
Support The 74's year-end campaign. Make a tax-exempt donation now.