Analysis: Amid Crucial State Elections, Virginia Education Association Places its Second-Largest Local Under Trusteeship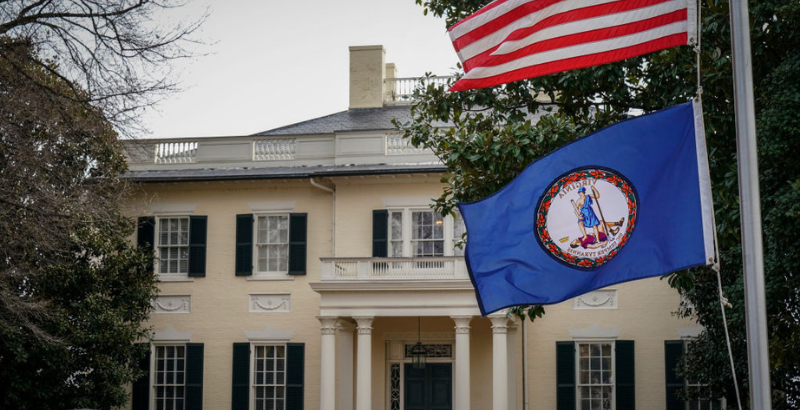 Support The 74's year-end campaign. Make a tax-exempt donation now.
Mike Antonucci's Union Report appears most Wednesdays; see the full archive.
The eyes of American political observers have all been on Virginia, where Republicans captured the governor's office Tuesday and will likely take the lower house as well. The state's odd-number year elections are considered a bellwether for next year's congressional midterms.
The elections have especially high stakes for the Virginia Education Association. Public school teachers only recently regained collective bargaining privileges after they were banned by the state Supreme Court in 1977. A Democratic governor and legislature reinstated them last year, but only with local school board approval. Unions have won collective bargaining in Arlington and Alexandria, but it's a much tougher battle elsewhere in the state.
One local vying for collective bargaining is the Prince William Education Association. Prince William County is the second-largest school district in the commonwealth, employing 6,400 teachers. But internal turmoil has cost the union control over its own affairs.
In a much-disputed action, the local's board of directors voted 7-4 on Oct. 25 to approve a memorandum of understanding that gave the state union authority over most of its finances and operations.
The story was first reported by Jared Foretek of InsideNoVa.com.
"Specific concerns regarding the management and government of the PWEA have risen to the level where abuses or the perception of abuses must be addressed, so as to ensure that no state or federal laws are violated, or ethics are impinged," reads the memo obtained by InsideNoVa.com.
Those concerns apparently involve alleged financial mismanagement and a hostile workplace created by local President Maggie Hansford. She was elected in August 2020 but was the subject of two unsuccessful recall attempts this year.
"After five Board members, two committee chairs, several committee members and the long-time PWEA receptionist have left their posts due to the mistreatment and bullying tactics of President Hansford, a majority of the Board feels that there needs to be some guardrails put in place," reads a letter posted on the union's Facebook page by the local's board majority.
But Hansford still has many supporters. She survived both recall attempts, and this week more than 350 members signed a petition defending her, according to reports.
What's more, some of Hansford's opponents believe the state union overreached by establishing a trusteeship. One board member who supported the recall told InsideNoVa.com that they asked the state union to appoint a parliamentarian, not a trustee.
Active local members are most worried about how this drama will affect their efforts to regain collective bargaining power. State union Executive Director Brenda Pike told the local's representative assembly, made up of delegates from each school, that it would have no repercussions.
But that doesn't seem to jibe with the sentiment of the Prince William County school board. Chairman at-Large Babur Lateef issued a statement in support of Hansford.
"I continue to recognize her as the TRUE advocate for the PWEA," Lateef posted on Facebook. "I will continue to work with her as such. I am sure she will continue to represent all concerns such as collective bargaining and safe work environments for her membership. I will continue to work with her as the only elected President of the PWEA."
The trusteeship may only widen the internal fissures. One report states that the representative assembly voted not to approve the action, but Pike told the delegates they had no say once the board of directors had voted.
It is ironic that the state union is taking charge in order to correct a hostile work environment and shore up collective bargaining efforts, considering its contentious labor relations with its own staff — including grievances, sanctions and lawsuits. Virginia school boards should take a close look at how the state union handles its own affairs before inviting it to help manage those of the public schools.
Support The 74's year-end campaign. Make a tax-exempt donation now.