Foxx Says She Won't Support Democrats' 'Top-Down' Teacher Pay Plan
Her comments followed a town hall event this week where Sen. Bernie Sanders made the case for his $60,000 minimum salary proposal
Support The 74's year-end campaign. Make a tax-exempt donation now.
Rep. Virginia Foxx, chair of the House education committee, agrees with Democrats that teachers deserve a raise. But she thinks the federal government should stay out of it.
"The federal government should not determine the salary for every teacher in the country," the North Carolina Republican said in a statement to The 74. "A top-down approach fails to improve school and student success."
Even though Republican governors have championed teacher salary increases at the state level, Foxx's position suggests there's little chance for bipartisan agreement on this issue in Congress. Her remarks come after union leaders and teachers joined Vermont Sen. Bernie Sanders, chair of the education committee, earlier this week to say the issue demands urgent attention.
"This … staffing crisis isn't the warning light or the maintenance-required, indicator-on-your-car moment," Becky Pringle, president of the National Education Association, said during a town hall Monday at the Capitol. "No, this is the engine-is-on-fire, call-911-now moment."
Sanders's soon-to-be-introduced Pay Teachers Act would spend $450 billion over 10 years to triple federal Title I funding by increasing estate taxes on the wealthiest Americans. Democrats in the House have already introduced a similar bill. Under that proposal, states would be eligible for federal grants if they use it to boost salaries to $60,000.
Supporters of the plan say higher salaries will help stabilize the workforce.
New data out Thursday from the Rand Corp. shows that teacher turnover has increased to 10% — 4 percentage points higher than before the pandemic. Schools report that staff vacancies have eased slightly since last school year, mostly because "districts have been hiring faster than teachers are leaving," according to Rand researcher Heather Schwartz.
But schools still have "severe" numbers of unfilled positions for special education teachers and in high-poverty districts. With many teachers working second jobs and sticking with the profession through the pandemic and culture war conflicts, Sanders said his plan is important not only for current teachers, but also for the future of the profession.
"I want the day to come, sooner than later, when we are going to attract the best and brightest young people in our country into teaching," Sanders said during the town hall. "I want those young people to be proud of the profession that they have chosen."
The Rand data shows that 90% of districts have undergone efforts to recruit and retain teachers since last year — especially increases in pay and benefits. And leading many of those efforts have been Republican governors. Proposed legislation in Utah would adjust salaries each year to keep up with inflation. And Arkansas Gov. Sarah Huckabee Sanders has introduced a plan to increase teacher pay to a minimum of $50,000.
But some experts think there's room for the federal government to get involved as well.
"The feds should raise teacher salaries across the board," said Marvin Lopez, executive director of the California Center on Teaching Careers, which helps districts recruit teachers. "In-N-Out Burger …starts workers at $21-$23 per hour. Think about it, these individuals don't need to hold a B.A., pass state exams, do student teaching and all the other hoops we make those who want to become a teacher jump through."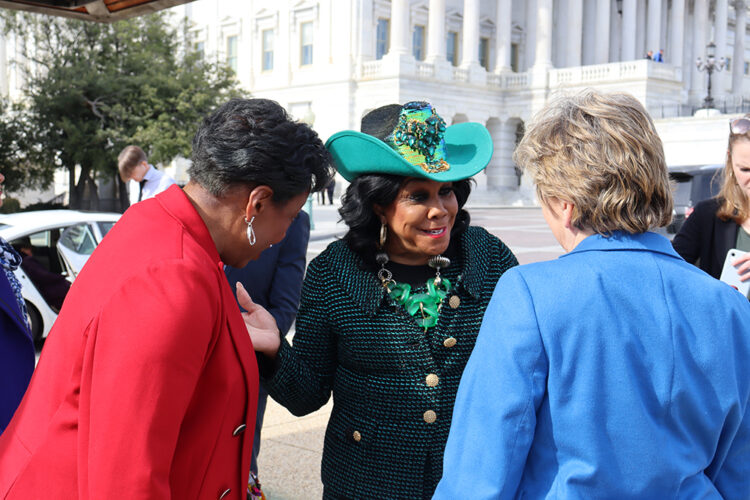 According to the NEA, the average starting salary for teachers in the 2020-21 school year was $41,770 — less than the hourly rate for employees in the popular California fast food chain.
Other experts warn the tradeoff to more federal funding for salaries could be a loss of  local control. 
"Layering on a federal minimum salary of $60,000 would be complicated and expensive and could have the effect of federalizing K-12 education," said Austin Reid, senior legislative director for state and federal affairs at the National Conference of State Legislatures.
"It would potentially give the federal government substantial leverage over school personnel policy and decisions."
Support The 74's year-end campaign. Make a tax-exempt donation now.