Food Trucks and Cooking Demos Spark School Meal Excitement For Detroit Students
From street tacos to stir fry, Detroit public schools' food trucks and live cooking demonstrations fight student stigmas around school meals.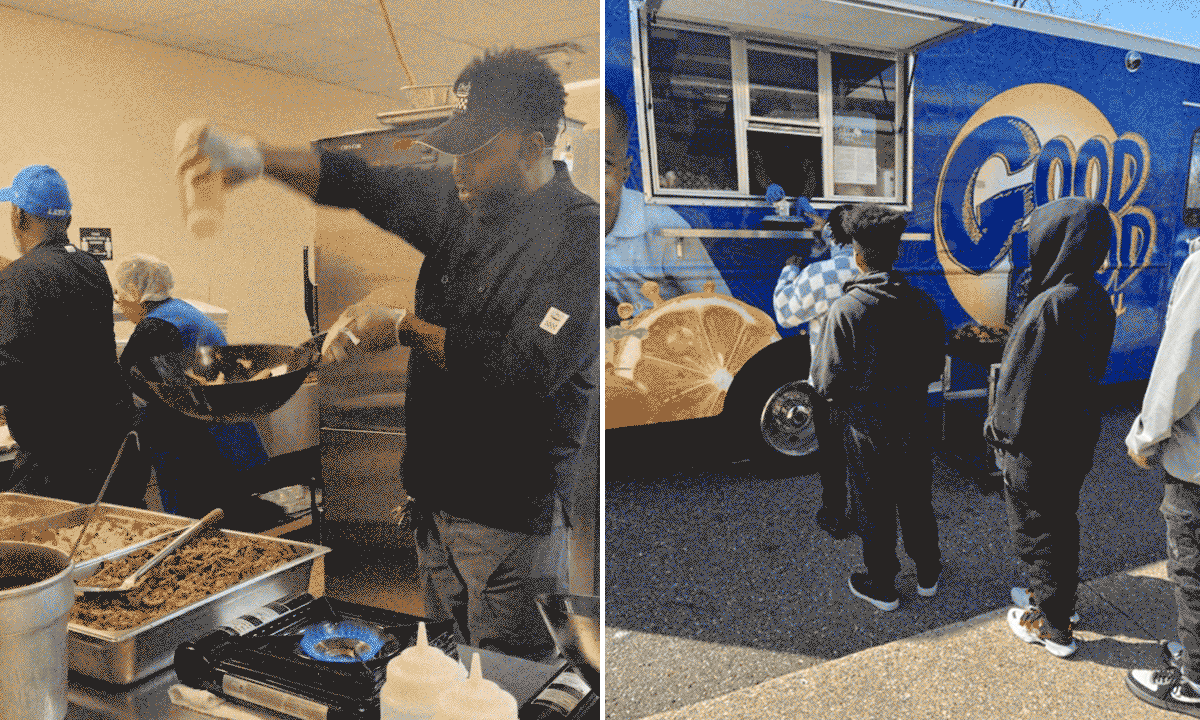 No paywall. No pop-up ads.
From the time she started Detroit public schools, 12th grader Allison Woodard was served budget "struggle meals" — with cafeteria workers counting each grape a student received.
"We'd get something really plain like one piece of bread with one piece of fish or chicken," Woodard told The 74. "They'd count out everything we'd get to make sure everyone had something to eat."
The district began to change when officials introduced food trucks and live cooking demonstrations into its school meal strategy in 2019, said Woodard, 17.
"It's a really amazing feat," she said. "I feel safe eating the food because care is put into everything I eat now."
Originally created pre-pandemic, the food trucks and live cooking demonstrations have contributed to the district's hike in school meal participation for the 2022-23 school year among the nearly 50,000 students enrolled in the district's 107 schools.
School breakfast participation increased from 22,142 to 24,612 students, and school lunch participation increased from 28,558 to 33,062 students — an 11% and 16% surge, according to the Food Research and Action Center.
Food Trucks
"When we got the food trucks, I was immediately able to see and feel that shift on how students see school food service," said Carl Williams, executive director of the district's office of school nutrition. "It's really elevated our program and students see us differently."
Williams said there's high demand for the food trucks — often causing competition among Detroit principals rushing to reserve them.
"The principals love it like crazy," Williams said. "They'll call me first thing in the beginning of the school year trying to get them booked."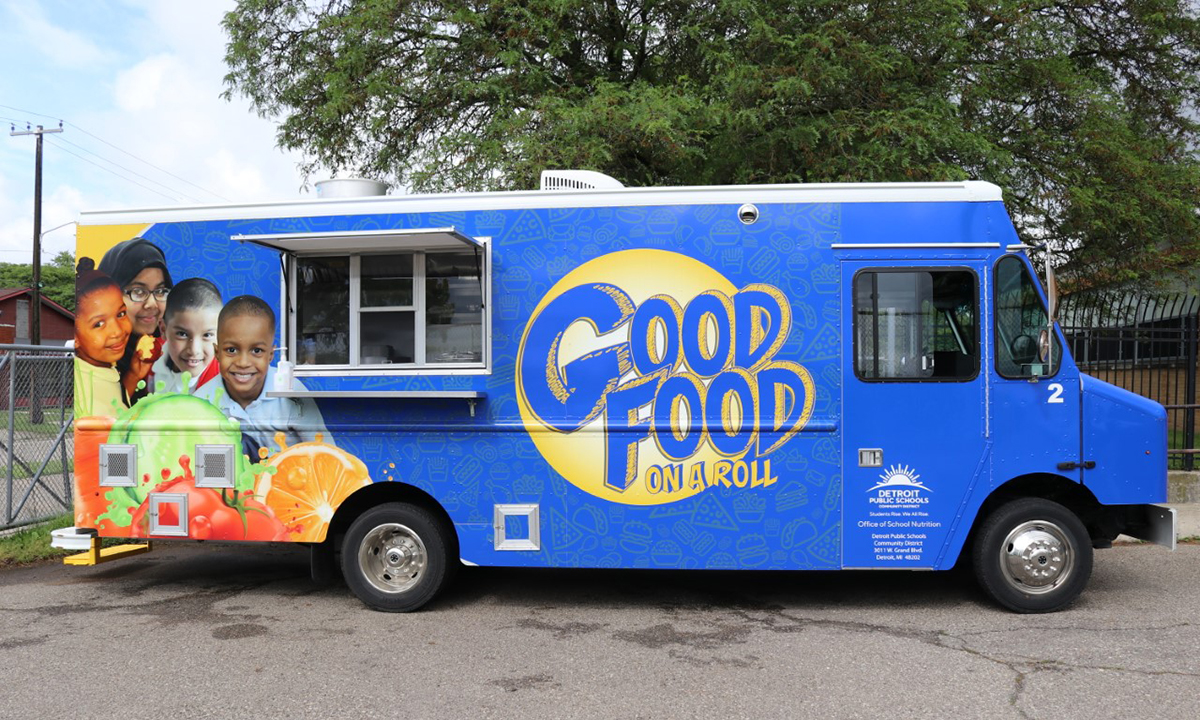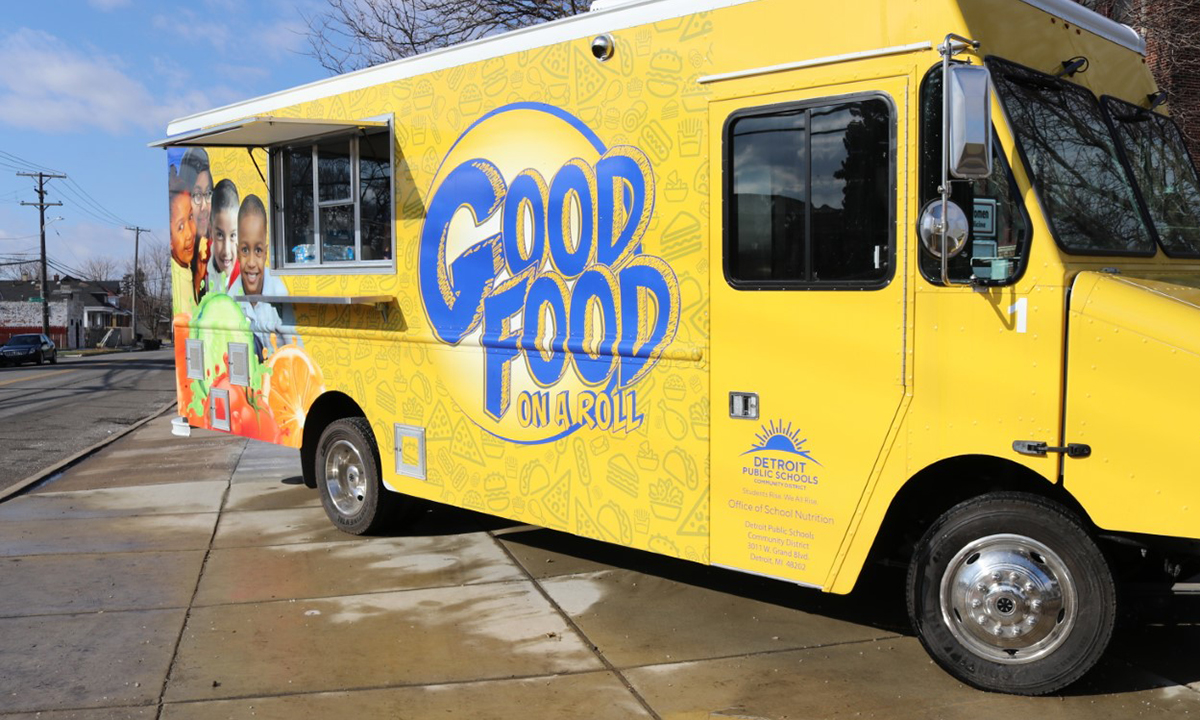 Williams said the district designed two food trucks, often referred to as Blue and Goldie to represent the district's official colors, that routinely visits two of the 29 high schools each week.
The elementary and middle schools can also schedule food truck visits for special events, he said.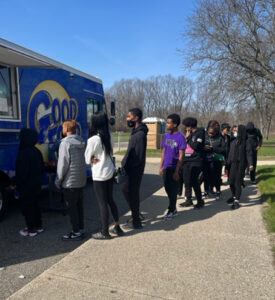 "The food trucks have created an abundance of options for students…and they look at us as a quality meal provider," Williams said.
From burrito bowls to street tacos, Woodard said the food trucks are so popular she often sees her classmates go back in line for seconds.
"Of course they would," Woodard said. "They'll even try to be discreet about it."
Live Cooking Demonstrations
Mike Hearn, also known as the Great Chef Mike, is one of four chefs contributing to the food trucks and live cooking demonstrations.
"It gives me so much excitement because it offers something different for our students and I'm just happy to be a part of it," Hearn told The 74.
Hearn said he particularly enjoys running the stir fry station where he lays out all of his ingredients, from bean sprouts to bamboo shoots to various proteins, for students to see him cook.
"It really increases [school meal] participation and that's what's most important to make sure we don't leave any hungry kids out there," Hearn said.
Williams said one student told him the meals made him feel like he was "eating at a five star luxury restaurant and my response to him was 'you deserve this type of service every day.'"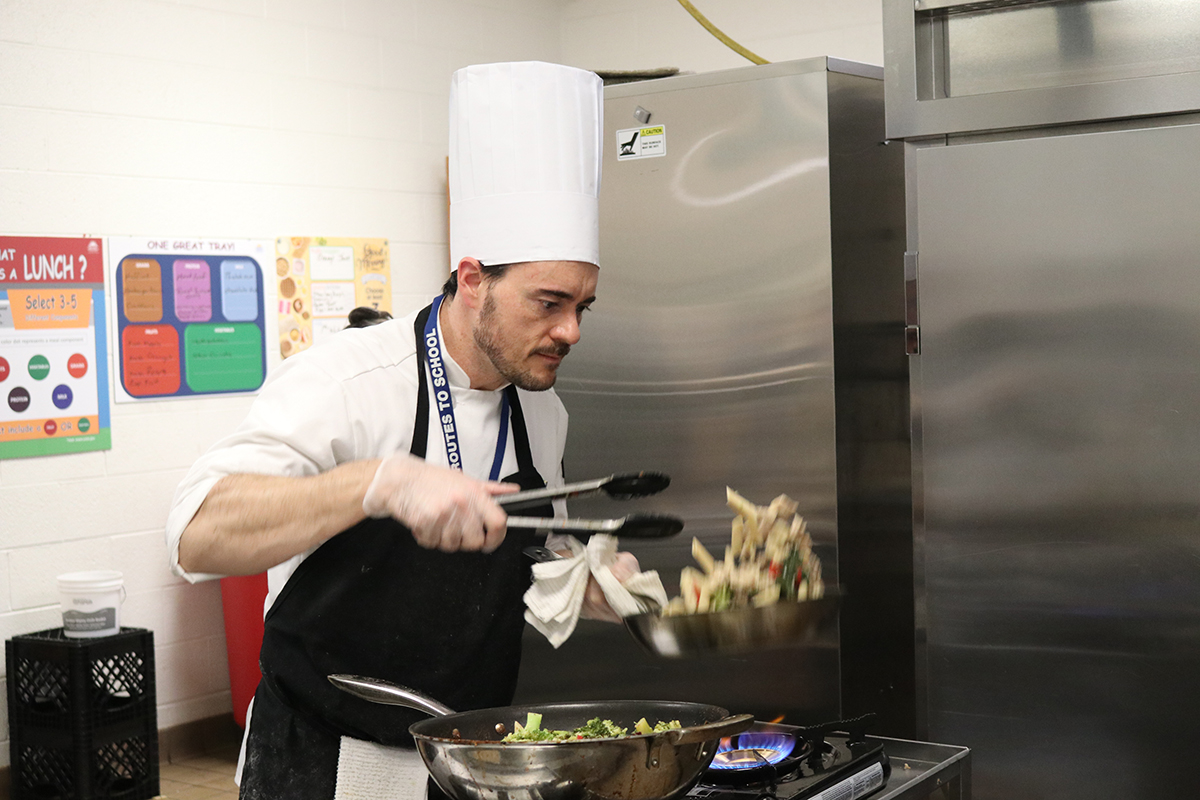 Next Steps
Kevin Frank, senior director of the district's office of school nutrition, said the district's school meal initiatives are unique to Michigan schools.
"We're like a hidden gem," Frank told The 74, adding that despite budget limits the district has been exploring more food options, such as Nigerian and Mexican dishes, to match the diversity of Detroit's students.
"We obviously have a lot of restrictions, but our chefs are brilliant and if anyone can do it they can," Frank said.
Get stories like these delivered straight to your inbox. Sign up for The 74 Newsletter