Fearful of Covid Lawsuits, Jittery School Officials Buy New — and Frequently Costly — Insurance Policies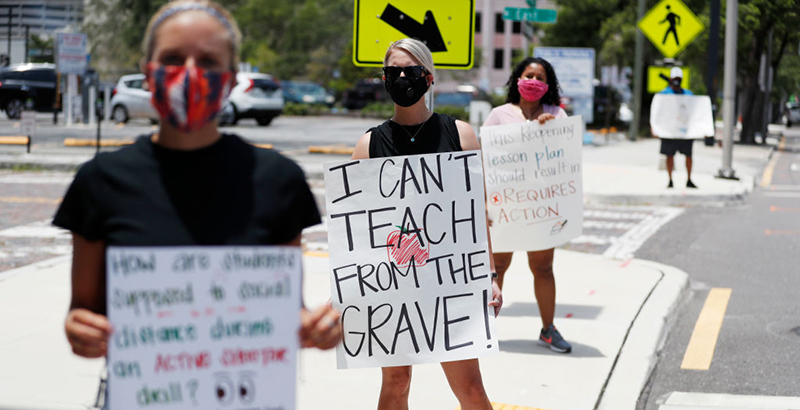 Chris Pellettieri, superintendent of the Sachem Central School District, one of the largest on Long Island, checks his phone all day long. He's constantly worried about a new directive from the state, or a complaint from within the school community accusing him or his staff of falling short in their response to COVID-19 despite their efforts to curb the virus.
"It's like walking on eggshells all the time," Pellettieri said. "I have our attorneys on speed dial."
Sachem serves some 13,500 students. Its 10 elementary schools are open to all while its middle- and high schools operate on a rotating schedule with only half the population on site at any time.
The district mandates masks for staff and students, has moved classes to larger parts of its buildings, upgraded its air filters and spaced out its desks and lunch tables. It carries fewer children on its buses, regularly disinfects its facilities and has banned visitors. Despite the precautions, one of its high schools was shuttered for nearly two weeks in October after 15 people, including 14 students, tested positive for COVID-19 possibly from an off-campus party.
Pellettieri trusts his staff to remain vigilant and the greater school community to notify the district when students contract the illness. Building principals, teachers and custodial workers work together to review their COVID-prevention procedures, considering any change from every possible angle.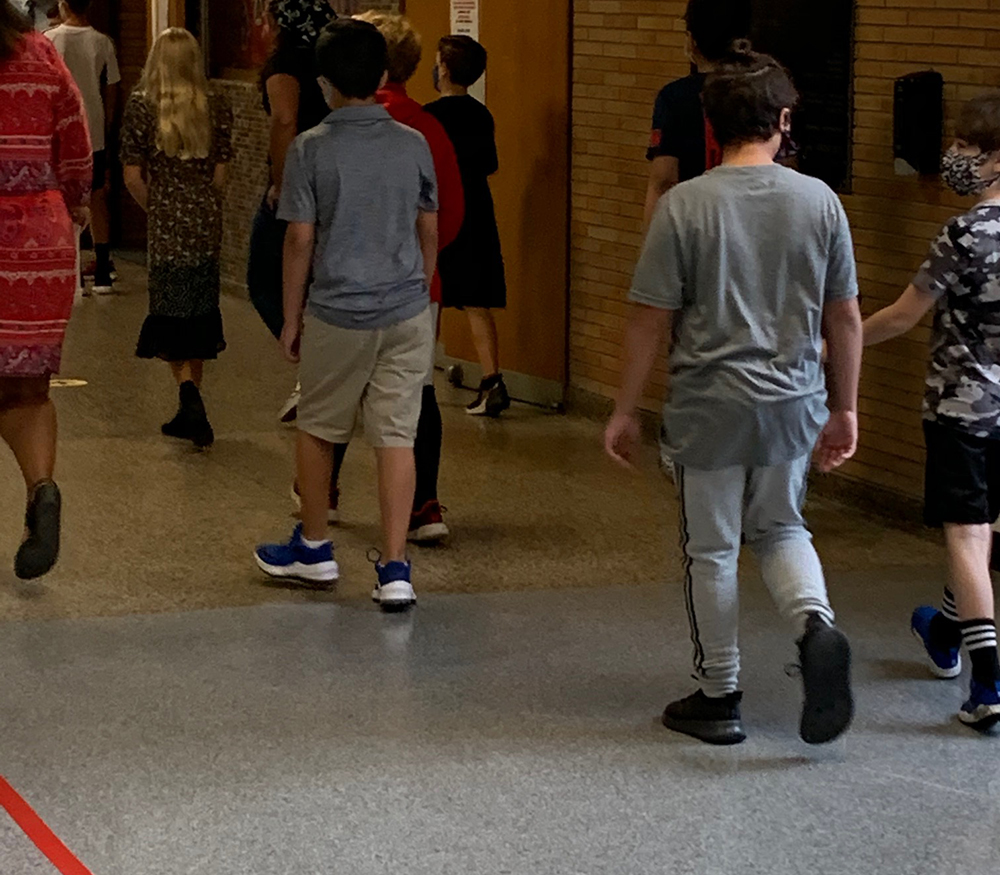 But with coronavirus deaths reaching more than 247,000 nationally, jittery administrators navigating the uncertain and changing landscape are taking a hard look at their insurance policies should someone claim to have contracted the virus on campus.
Most school districts have general liability insurance, which does not cover communicable diseases like COVID.
Individual states offer some immunity defenses that could shield them from lawsuits, but there's nothing clear-cut about how it would apply to the coronavirus, said Loretta L. Worters of the Insurance Information Institute.
As a result, some insurers are offering riders on policies to extend liability coverage for the virus — at an additional cost. The Arizona School Risk Retention Trust Inc, a nonprofit that provides 247 Arizona school districts and community colleges with property and liability coverage, recently expanded its insurance offerings to include COVID-19-related claims. School districts will pay between $5,000 and $150,000 for the added protection, depending on their size.
The additional coverage will pay out a maximum of $1 million for each outbreak. And if legislation is passed granting school districts and community colleges immunity from COVID-19‒related claims or if no such lawsuits are filed, the Trust will return unused funds to members.
So far, 83 percent have purchased the added coverage.
Michael L. Wright, superintendent of the Blue Ridge Unified School District #32 in Lakeside, Arizona, roughly two and a half hours east of Flagstaff, had no doubt about opting for additional coverage.
"I believe you need to do all you can to provide protection for taxpayer dollars," said Wright, whose district serves some 2,000 students. "The exposure would be extraordinary, in some cases even catastrophic."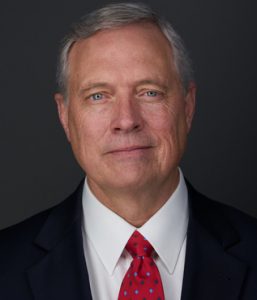 Wright said Arizona schools are drastically underfunded and that money will be tight in the coming years, but he believes added insurance was the only choice.
"The impact of this disease is uncertain," he said. "The long-term ramifications are unknown."
Students, he said, have a right to sue.
"There is no doubt whatsoever in my mind that schools will face litigation no matter what they do," said Richard Zuckerman, an attorney with Lamb & Barnosky LLP, a law firm that serves school districts throughout New York. "Schools will be sued for opening, for not opening, for partial opening, for people contracting COVID — just about anything you can think of. That is the nature of the American legal system."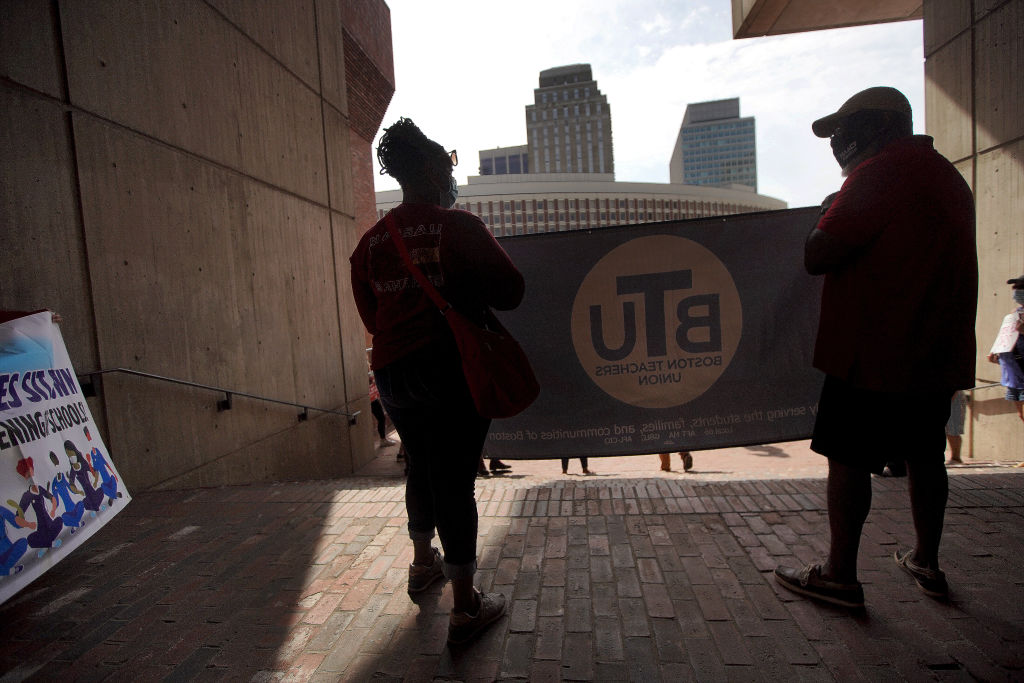 The Boston Teachers Union sued the mayor, superintendent and School Committee in October as the city pushed for in-person learning even as positivity test rates rose. The district went remote and is hoping to bring back its highest needs children in the coming week. A Georgia teacher — along with the Georgia Association of Educators — filed suit that same month, claiming officials in that state did not do enough to protect students and teachers in opening during the pandemic.
Florida teachers won a major victory in August when a lower court struck down a state mandate that schools teach children in-person. An appellate court, however, overturned the decision in October. Gov. Ron DeSantis said recently that more than 60 percent of the state's 2.8 million students in pre-K to 12th grade were receiving in-person instruction, adding future closures were "off the table."
But the state's teachers are continuing the fight in court, saying the issues at the heart of the matter have not changed: A recent surge in new COVID cases has left them feeling vulnerable.
"Are teachers being heard?" said Andrew Spar, president of the 150,000-member Florida Education Association. "Absolutely not. Are they safe? It depends on the circumstance."
Rob D'Amico, communications director for the 65,000-member Texas American Federation of Teachers, said members' sense of safety depends on the leadership of their individual school. "It's a mixed bag, with some teachers saying, 'I'm scared to death, my administration isn't even reporting cases, no one is wearing masks, and I'm forced into a room with 27 kids,'" to others who feel far more protected, he said. "It really boils down to the campus."
Michelle Price is the superintendent of the North Central Education Service District in Central Washington, which serves 29 school districts with a total enrollment of roughly 50,000. While younger students have been allowed back on campus on a rotating schedule, most of the high schools offer in-person instruction only to those who are high-needs, at risk of failing or who do not have internet access at home.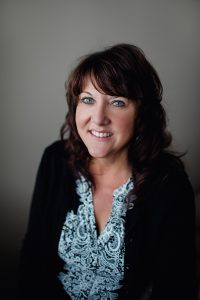 Price said her districts have had no serious outbreaks so far this fall. But she's concerned about increased transmission during the holidays as families gather indoors and then return to campus.
"Our mission is to minimize that (spread) as much as humanly possible," she said. "Litigation is in the back of our mind with everything we do."
Senate Majority Leader Mitch McConnell has said he wanted to limit schools' liability to COVID-related claims, but no plan has been adopted, leaving campuses subject to local regulations.
Chris Shishko, an attorney with Guercio & Guercio, which represents several school districts in New York, said administrators wonder to what extent they will be judged on several factors, including the number of positive COVID-19 cases in their community and whether parents feel they are doing an adequate job protecting their children.
One particular area of concern, he said, surrounds local, state and federal guidelines — which are not necessarily requirements. "It's a little more difficult with the 'shoulds,'" he said. "As in, you 'should' maintain social distancing, you 'should' require students to wear a mask. If it's mandated, it's a lot simpler. Is the 'should' negligence if you don't do it?"
Tom Hutton is the interim executive director of the Education Law Association, which offers members information on current legal issues in education. He said schools should be careful around matters of privacy when it comes to sharing information about positive cases with the greater community.
"From a public health standpoint, you want maximum disclosure," said Hutton, based in Hawaii. "You want to know which kid had it because you're asking yourself, 'Was my kid in school with them?' From a privacy standpoint, even if you don't name a student or teacher, people can figure out the identity."
Price, of Washington State, believes schools will be managing this illness for many years to come.
"We are still in crisis mode," she said. "I'm not sure life will ever go back to the way it was before. We have to figure out how to live with this."

Get stories like these delivered straight to your inbox. Sign up for The 74 Newsletter