Facing Pandemic Learning Crisis, Districts Spend Relief Funds at a Snail's Pace
Of the nation's largest school districts, those closed the longest have spent an average of just 15% of their share of $122B
By Linda Jacobson | September 7, 2022
Schools that closed their doors the longest due to COVID have spent just a fraction of the billions in federal relief funds targeted to students who suffered the most academically, according to an analysis by The 74.
The delay is significant, experts say, because recent research points to a direct correlation between the closures and lost learning.
Of the nation's 25 largest districts, those that were in remote learning for at least half of the 2020-21 school year have spent an average of roughly 15% of their relief funds from the American Rescue Plan.
State data compiled by the Edunomics Lab at Georgetown University shows that Los Angeles Unified, where schools stayed closed until April 2021, didn't start spending any of its $2.5 billion until this fall. And the Chicago Public Schools, which reopened the same month, has spent just over 6% of almost $1.8 billion.
"What opportunities might we be missing for kids to catch up?" asked Jana Wilcox Lavin, CEO of Opportunity 180 in Las Vegas, where the Clark County School District never fully reopened that year. The nonprofit helped gather ideas from the community on how to use the funds, but the district has so far spent less than a quarter of it. Parents, she said, "can't point to where they see that money showing up in the classroom."
The dire consequences of school closures were reinforced last week when the National Assessment of Educational Progress revealed sharp declines for 9-year-olds in reading and math since 2020.
From the moment the U.S. Department of Education began distributing $122 billion in relief funds in March 2021, officials emphasized the need to act swiftly to help students make up lost ground.
"It's hard to argue with the importance of addressing lost instructional time for all students," Roberto Rodriguez, the department's assistant secretary for planning, evaluation and policy development, told The 74. "We want to see these dollars put to work now."
But some districts haven't spent the first dollar, much less the minimum 20% specifically spelled out for academic recovery.
The sluggish pace has caught the attention of House Republicans, who last month sent Education Secretary Miguel Cardona a letter asking how districts are using the funds to "remedy the acute learning losses brought on by prolonged school closures." Experts expect the tempo to pick up this fall, but education groups are pleading with the department to stretch the spending deadline to the end of 2026.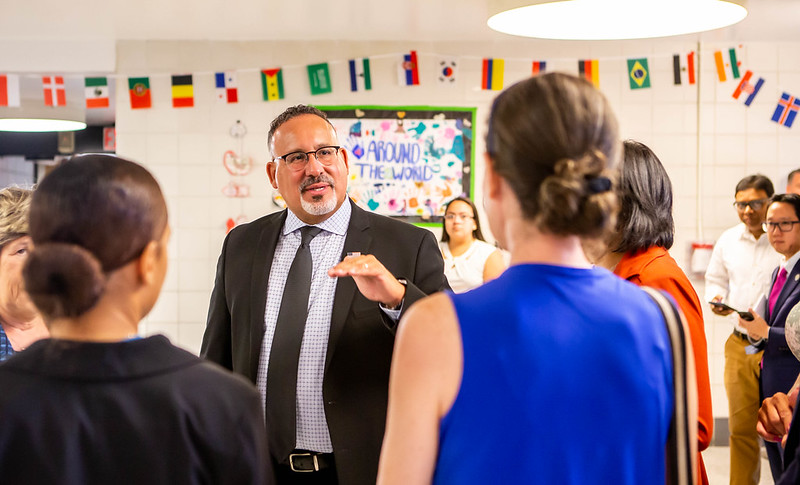 The disconnect is frustrating for parents and local politicians seeking evidence the money is being used to boost student performance.
The Houston Independent School District reopened on time in the fall of 2020. But as in many urban districts, high percentages of Black and Hispanic families chose remote learning. So far, the district has spent just 6.8% of its $804 million.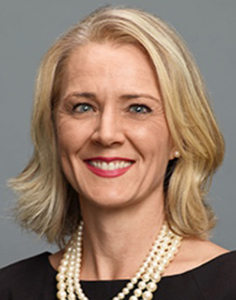 "We're going to get to the end of the next two years and nothing is going to look different for the school system," said Sue Deigaard, a Houston school board member. "We're not, so far, demonstrating consistency of any result, nor do I even see the dollars being spent in a way that looks particularly strategic and targeted."
She points to data from the 2021-22 school year showing that third graders not only didn't reach the district's literacy goal, but performance actually dropped between winter and spring.
District leaders insist they're not just sitting on their hands. Projects have been bogged down in supply chain delays and staff vacancies have been difficult to fill. Changes in leadership have also taken a toll: Among the 25 largest districts, 16 have lost at least one superintendent during the pandemic.
While superintendent turnover might not change a district's spending plan, it can have a "cascading impact," said David Rosenberg, a partner at Education Resource Strategies, which advises districts on budget issues.
Staff vacancies and burnout can drag down even the "highest-functioning and most stable district teams," he said. "Layer in superintendent turnover and potential turnover at the level below them and the work gets even more complicated."
Houston, which superintendent Millard House II has led for about a year, is one district experiencing such churn.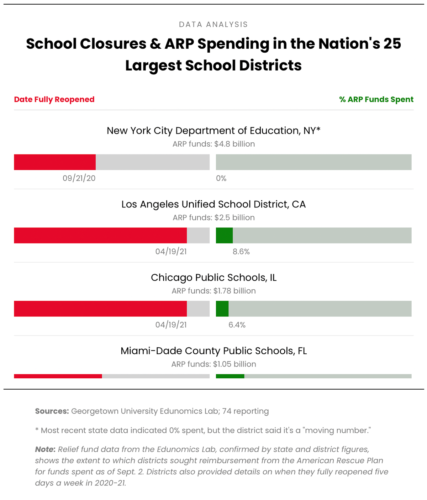 Click here to view full chart.
Data Analysis
School Closures & ARP Spending in the Nation's 25 Largest School Districts
Date Fully Reopened % ARP Funds Spent
Sources: Georgetown University Edunomics Lab; 74 reporting
* Most recent state data indicated 0% spent, but the district said it's a "moving number."
Note: Relief fund data from the Edunomics Lab, confirmed by state and district figures, shows the extent to which districts sought reimbursement from the American Rescue Plan for funds spent as of Sept. 2. Districts also provided details on when they fully reopened five days a week in 2020-21.
August Hamilton, special assistant to House, said he's grateful for the federal funds. But he doesn't hold out much hope students will make rapid gains.
"I think we have to understand that you have first graders who never went to pre-K, never went to kindergarten — a first grader who's now being asked to take a [state] test in 3rd grade," he said. "That is going to be the challenge of this work. It's a long time to have virtual instruction."
That's one reason, he said, why the district moved $6.1 million in relief funds to aid the academic recovery of its neediest students this year. Officials said they no longer needed that money for masks and other COVID mitigation strategies.
'Backfilling' budgets
To pinpoint spending patterns, The 74 reviewed relief fund data from the Edunomics Lab and checked it against state figures. Districts provided details on when they fully reopened five days a week in 2020-21 — if they did. And the COVID-19 School Data Hub, led by Brown University economist Emily Oster, offered additional data on the extent to which districts remained open, closed or in hybrid mode.
Districts generally haven't made it easy to track how the money is being spent. Some states, like California, publicly display how their districts are spending the 20% targeted specifically for learning loss. But most do not.
New York state doesn't post any information on relief fund spending. The Georgetown lab had to use a public records request to get any data, according to director Marguerite Roza. That showed that New York City, the nation's largest school system, had spent none of its $4.8 billion. A spokesman for the district, which is tied up in litigation over its budget, declined to give an actual figure and called it a "moving number."
The halting pace ignores what researchers say is needed to lift performance in high-poverty districts that spent most of 2020-21 online. The authors of a May Harvard study said districts need to spend all of their American Rescue Plan funds on extra instruction to help students recover — not just the 20% the law requires. The longer they wait, the authors wrote, the greater the "implications for future earnings, racial equity and income inequality."
Districts closed the longest have also seen the most enrollment loss. On average, enrollment in those districts has fallen by 4.4%, according to a separate analysis from the conservative American Enterprise Institute. Because state funding is tied to enrollment, some are now "backfilling" budgets with relief dollars to make up for the losses, said Roza. In fact, she expects spending to accelerate partly for that reason.
"In the ones that were closed longer, it's been harder to get kids to come back," she told The 74. She points to districts such as the Seattle Public Schools, which plugged federal funds into its transportation budget last year, and the Minneapolis Public Schools, which described its use of relief dollars as an effort to "ensure continuity of existing programs and services."
In Los Angeles, enrollment fell almost 6% this year and is expected to drop below 400,000 students a year from now. The district waited to dip into its $2.5 billion because it still hasn't spent all it received from the first two rounds of federal aid, said board member Tanya Ortiz-Franklin.
Statewide, California schools were among the last to bring students back in person. Unlike some governors, California's Gavin Newsom didn't order schools to reopen.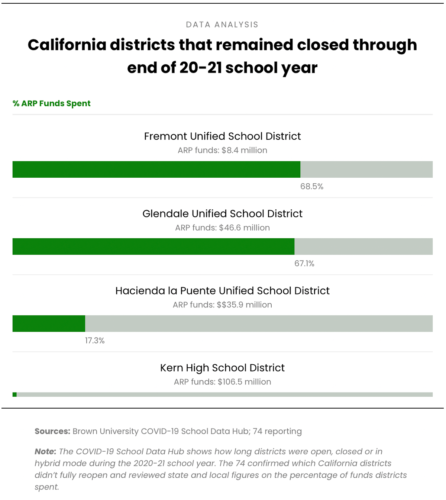 Click here to view full chart.
Data Analysis
California districts that remained closed through end of 20-21 school year
% ARP Funds Spent
Sources: Brown University COVID-19 School Data Hub; 74 reporting
Note: The COVID-19 School Data Hub shows how long districts were open, closed or in hybrid mode during the 2020-21 school year. The 74 confirmed which California districts didn't fully reopen and reviewed state and local figures on the percentage of funds districts spent.
Several districts in the state never resumed in-person instruction that spring, and some have yet to spend any of their funds from the March 2021 bill. They include the Simi Valley Unified School District, where Ron Todo, associate superintendent of business and facilities, said the district is hanging on to its $13.8 million for now. The deadlines to spend the earlier relief funds are more pressing, and the newest grant, he said, has a "longer shelf life."
Roza has heard such explanations before. But Congress designed the third round of funding to be different from earlier relief bills: It appropriated almost twice as much as the other packages combined and specifically required districts to address learning loss.
Districts "should be well into" spending it by now, she said.
Under the legislation, districts have to obligate the funds by September 2024, and have through March 2026 to spend them. But Roza asked, "If the money was intended to get kids back on track, why wait two years?"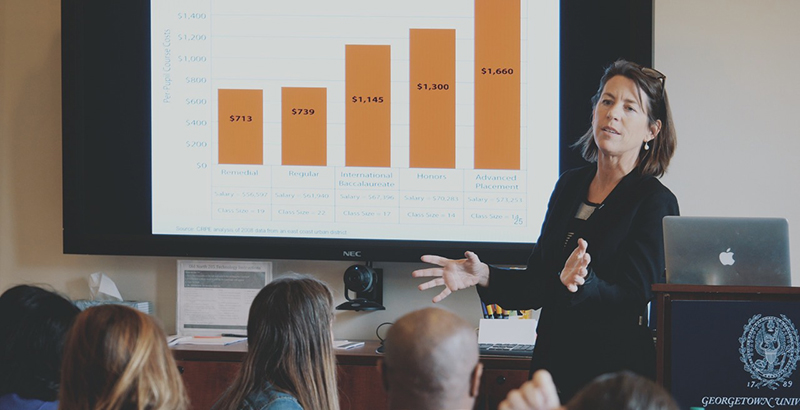 Education advocacy groups, like AASA, the School Superintendents Association, want the department to extend that deadline until the end of 2026.
"I definitely have concerns about spending it all in time — not just for the practicality of getting it done," Ortiz-Franklin said, "but also strategically to best serve our students' short- and long-term academic and social-emotional recovery."
Extending the timeline has political ramifications, Roza said during a recent webinar.
"The accusation will be that we didn't really need it, or at least if you needed it, you're not even spending it on the kids that were impacted in the pandemic because they got older and they graduated," she said.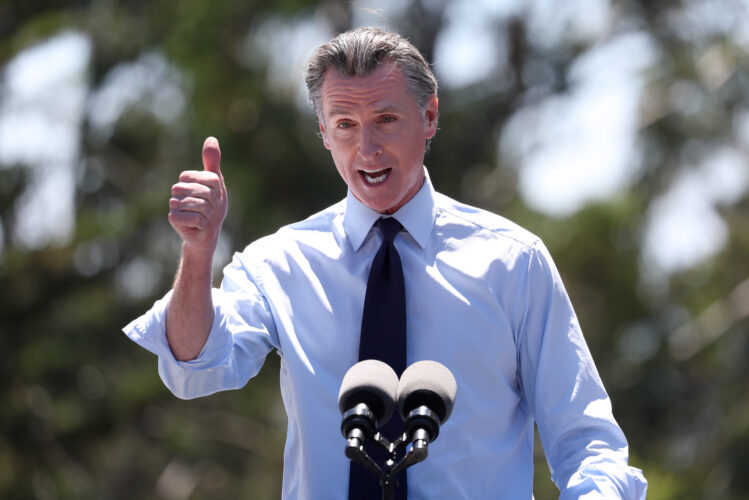 In Simi Valley, Todo said his district plans to use the funds this school year for additional elementary counselors, social workers and intervention teachers to help students who have fallen behind. But a plan to get math teachers to work an extra class period met with resistance.
"We have teachers who have survived the pandemic, and they are too tired to be in the classroom an extra hour," he said. Despite the exhaustion, Todo added, he sees a benefit to the current spending deadline: "When there is at least a healthy sense of urgency, we push ourselves a little harder."
Support The 74's year-end campaign. Make a tax-exempt donation now.