Epstein & Boser: Now Is the Time to Build Schools Back Better to Make Them Safer, Greener, Healthier & Ready for the Future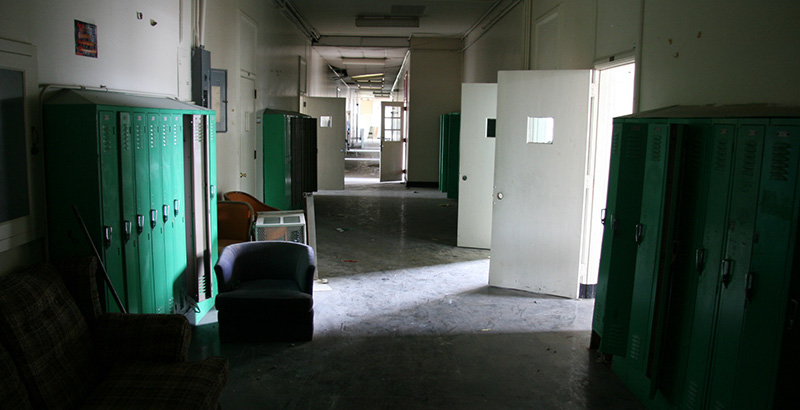 Wearing face masks and filled with both trepidation and excitement, children are arriving in their classrooms for the first time in months. Will they find that their school had the funds to welcome them safely? Sadly, for most of our nation's students, the answer is "No."
Even before the pandemic, the American Society of Civil Engineers gave K-12 public schools a D-plus on an infrastructure report card, finding that more than 53 percent of schools would need to make investments toward repairs, renovations and modernizations to be considered in "good" condition.
If there were ever a time for our country to invest in school facility infrastructure, it is now. K-12 public schools welcome more than 50 million children and adults each day and represent the nation's second-largest infrastructure sector. There has been bipartisan talk about infrastructure for more than five years by presidential candidates and members of Congress. Schools are currently in crisis due to COVID-19 and need our help and investment.
It's no wonder so many public school buildings are unsafe to open in the pandemic. Passing local school bonds can be very challenging, even impossible in some communities. States pay less than 20 percent of public school facility capital costs on average, and 12 states provide zero.
The federal government has created bond programs and investments for K-12 public school modernization in the past, but it's been far too many decades, and our school facilities show the neglect.
Studies show poor facilities lead to learning loss. Relying on remote learning exclusively also leads to learning loss for many students. Schools in the most economically underserved communities face the steepest challenges to passing school bonds at the local level and have the most buildings in need of systems replacement or major upgrades.
In contrast, federal funds would free schools to focus their limited dollars on improving instruction. This would be a high-impact way for Washington to increase social and racial justice.
Investment in sustainable school construction, like updated lighting, plumbing and electrical systems, as well as renewable energy projects, would not only be a great climate solution, but would generate significant numbers of new jobs. A $100 billion investment would create more than 1.9 million jobs, based on an Economic Policy Institute analysis.
Students must be ready for the future, and the pandemic has highlighted the need for access to the internet and digital learning. Public school facility investments can include broadband as well as creation of STEAM (science, technology, engineering, art and math) labs from elementary through high school. For each classroom, each teacher, and each student to have internet access, districts also need funding for additional internet connectivity at schools, including network switches and WiFi-enabled devices.
Congress must include public school facilities in the next stimulus plan. A Government Accountability office study conducted just before the pandemic found that 41 percent of school districts need to update or replace HVAC systems in at least half their schools. Updating ventilation systems will make schools safer from COVID-19, and sustainable repairs and upgrades will make schools healthier overall for the millions of students and staffers who spend their days there. Studies show safe and healthy environments increase student achievement.
Even without Congress, the Biden-Harris administration can take regulatory actions on day one. The Department of Education could issue guidance on future-ready, sustainable, healthy and safe construction practices, school maintenance and design, and could clarify use of Title II dollars so professional development for school district administrators responsible for facility management as well as technology support is covered. The new guidance from the Occupational Safety and Health Administration would be a good place to start.
Further, the department could establish a clearinghouse to disseminate information to assist schools in initiating, developing and financing energy efficiency and renewable energy retrofitting projects. In addition, the Office of Civil Rights under the DOE could expand its comprehensive national database to include the condition of public school facilities, including technology readiness.
The department could also partner with the National Science Foundation to create a lead innovation fund that would accelerate lead detection and monitoring to reduce this dangerous exposure for children. A 2018 GAO report found that more than one-third of untested schools selected for a study discovered elevated levels of lead.
As we welcome students back to their classrooms, what message does the condition of their school send them?
Susan Epstein is an elected school board member in California, an Echoing Green Fellow and a Cox Conserves Award winner who recently led a successful local school bond campaign and wants all children nationally to have safe and up-to-date facilities in which to learn. Ulrich Boser is the founder and CEO of The Learning Agency and a senior fellow at the Center for American Progress.

Support The 74's year-end campaign. Make a tax-exempt donation now.